BrandXR Launches Platform & Tools For Creating A 3D Augmented Reality Experience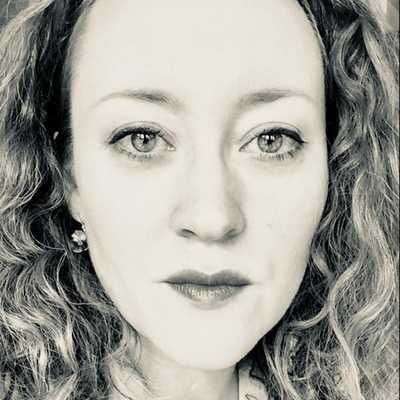 By Laura Cowan
Laura K. Cowan is a tech editor and journalist whose work has focused on promoting sustainability initiatives for automotive, green tech, and conscious living media outlets.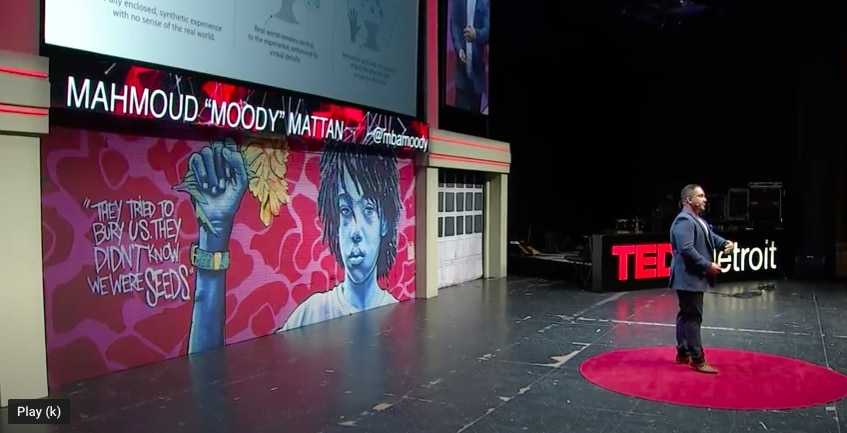 BrandXR founder Mahmoud Mattan speaks at TEDx Detroit about the human attention span, and how we crave immersive information experiences via extended reality tech.
Last time we spoke with BrandXR, the new extended reality startup was installing augmented reality art murals around the United States and Detroit. After pushing through the pandemic, founder Moody Mattan says the company has found unexpected momentum. This AR/VR tech is suddenly in high demand as a learning tool.
"Business picked up," Mattan says of the last few months. "We've been doing AR/VR for 3 years, but now we're at a time when you have to do everything virtually. It's accelerated the work we've been doing." The latest: BrandXR launched a beta platform that is no-code. "That was our north star through the pandemic," Mattan says of his team that worked tirelessly to push through shutdown. And it worked. "Now we have a 1,000 customer waitlist," Mattan says. "We're onboarding customers."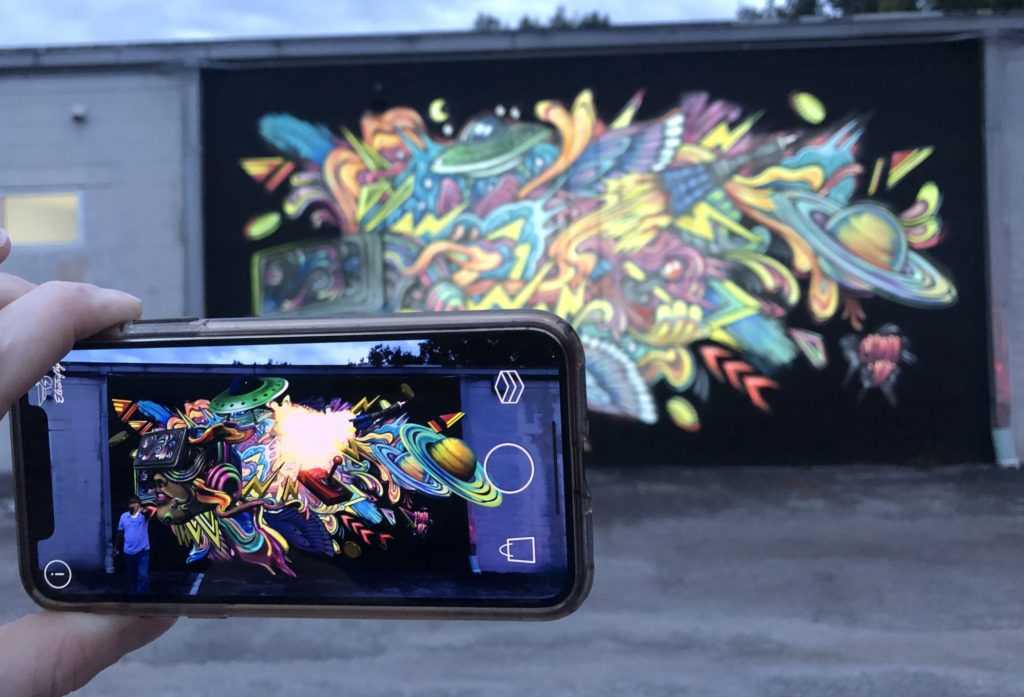 An art installation by BrandXR is actually an augmented reality mural that interacts with you via your phone.
Mattan was recently featured on Entrepreneur's Elevator Pitch, where he convinced two judges to invest $125,000 in BrandXR. He has been busy fundraising a round.
Also inspiring is the new 3D molecule visualizer modeling tool BrandXR created in partnership with Wayne State University, which "helps students visualize bonds and molecules at a deeper level." Wayne State was planning to use the 3D molecule modeler in one class, but now plans to use it in all Intro to Chemistry classes campus wide and possibly expand on its use from there.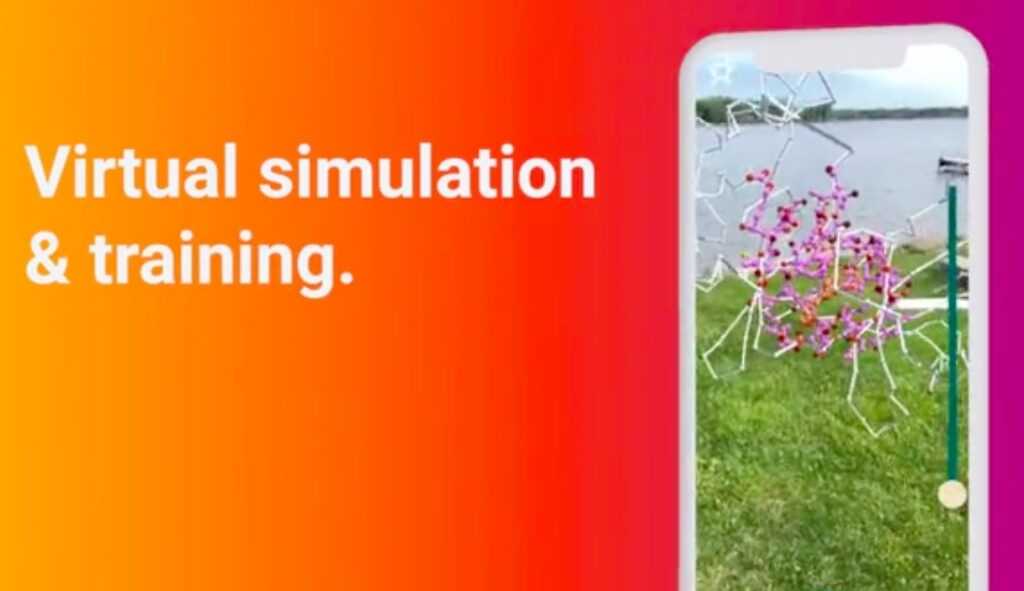 The BrandXR tech can be used as a no-code platform for creating all kinds of immersive learning tools, such as a 3D molecule modeler now being piloted at Wayne State University.
BrandXR has worked with another professor in Detroit to create a virtual test environment for analyzing the effects of marijuana and alcohol on driving performance. It's kind of like a VR race car driving simulator you see at car shows, except this one you're supposed to be inbibing before stepping behind the wheel. (It's for research on appropriate blood alcohol levels for legal fines.)
BrandXR has been up to so many cool projects as their AR/VR tech is in demand this all-virtual year that we're going to need more space to tell you about the sculptor they're working with to create a virtual art show, or the new augmented reality art murals in Detroit near 8-Mile. It's one of those stories we've been hoping to hear at Cronicle as startups and other businesses (hopefully) emerge from the COVID-19 crisis: how the demand for tech, virtual learning tools, and new ways of integrating communications spurred people on to create new options to keep society moving forward. We will be back with more stories in depth from BrandXR as they push into 2021 through launch. If you have a story about how your business is emerging from the pandemic, please email the editor.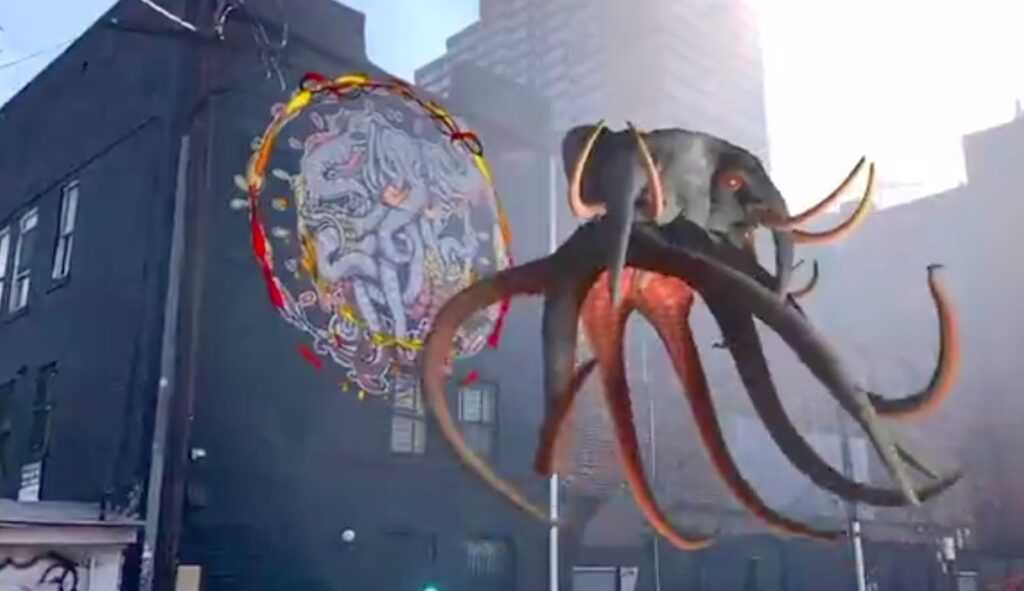 Another augmented art reality mural by BrandXR allows images to emerge from the mural and interact using your phone.
ar, augmented reality tech, brandxr, detroit startup news, detroit tech news, mahmoud mattan, new ar vr startups, tedx detroit, vr, xr
---