advanced manufacturing, mobility tech, robotics
SE Michigan Cities Develop a New Highway In the Sky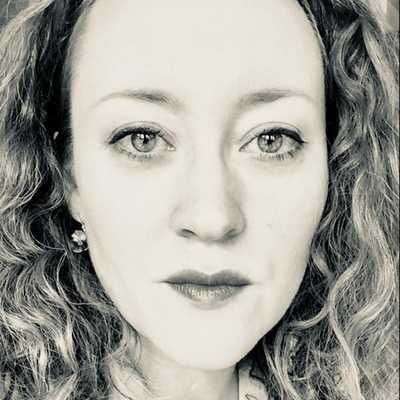 By Laura Cowan
Laura K. Cowan is a tech editor and journalist whose work has focused on promoting sustainability initiatives for automotive, green tech, and conscious living media outlets.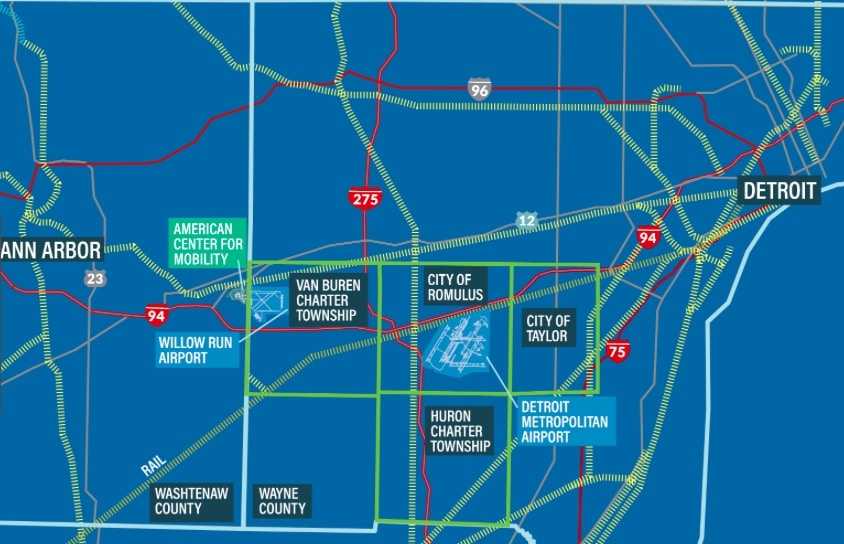 Recent announcements of Michigan opening a first in the nation autonomous highway corridor between Ann Arbor and Detroit have spurred discussions of how that corridor could be used beyond autonomous vehicles. Could air traffic such as drones be a part of it? In our recent interview with the MUASC's Melinda Marion, we learned that regulations are a long a way off from allowing air traffic such as sky taxis. However, the state of Michigan and various cities surrounding Detroit Metropolitan Airport are as aware as the MUASC that this is a space that must be sorted out as the tech is developed. With that in mind, the Aerotropolis Corporation is working with communities surrounding Detroit Metro Airport, such as Romulus and Taylor, to work out the permissions and uses of air space around the airport in Detroit.
How Do You Build Detroit's New Highway in the Sky?
This will happen in phases. Aerotropolis's Detroit program's Executive Director Christopher Girdwood and City of Romulus Director of Fire Services and Emergency Management Chief Kevin Krause tell us that the goal is 3 phases of work toward building a new Highway in the Sky. "We are working to build 3 industries that have a growing partnership with the Detroit Metro Airport," Girdwood tells Cronicle. "The state of Michigan wanted to see industry, not residential new construction around the airport. So we are working with transport and logistics, then advanced manufacturing, and finally with mobility" to create new industry connected with air traffic around Detroit Metro.

Aerotropolis has more than one arm and project of this type going on. In Detroit, the idea of building an air traffic highway is tailored to the industries already operating here. "Highways in the Sky are being built across the U.S.," Girdwood explains. "The Dakotas were the first to have drones over the shale industry." Here's what Aerotropolis envisions for Detroit. "Shale is easy" by comparison to what they're building in Detroit, Girdwood says.
Step 1: Emergency Services Drones
Detroit Metro is the 18th busiest airport in the U.S.. To create an air traffic space around the airport beyond commercial flights, Aerotropolis proposes to work first to allow drones to fly in permitted spaces for public safety. This is already happening, according to Romulus Fire Chief Krause. Drones are often sent ahead to a fire to inspect the scene and send back information and images to approaching firetrucks. "They feed high-res video to the fire engine," Krause says of the initial use of this technology. This will be expanded on for more drone public safety services around the region.

Step 2: Advanced Manufacturing Drone Services
After expanding on this service by using air space around the airport, the next iteration is B2B. "Say a Ford parts depot assembly line goes down," Girdwood says. "Flying a 5-pound part to the depot could save time and money." Many advanced manufacturing operations around Detroit could save down time on assembly lines or other parts of their operations if drones could quickly deliver needed materials to a location. Aerotropolis is building in this functionality to help businesses run more smoothly using regional air space. This step you might see about 3-5 years out.
Step 3: Drone Package Delivery
"We're still 7-10 years out from having the infrastructure for safe package delivery," Girdwood says of the expanding services such as Amazon drone delivery that haven't yet been able to expand nationwide. Such programs are under development to test out the logistics of delivering packages across unpredictable terrain and through mapped air space that requires special permissions. Chief Krause explains that one of the challenges is that mapping for airspaces has to account for another dimension of space, and as simple as that sounds, "we're asking you to tilt your head up and find a way point in the sky," Krause explains. "Uber Eats can struggle with the last 100 feet of mapping delivering food to your door. How do we plot that extra dimension?" The reason it could take so long is that the tech is still being developed to safely map air spaces for these complex uses that expand into the business sector.
What Is The State of The Tech For Highways in the Sky?
Think this all sounds a bit far-fetched? Everyone we've spoken to has acknowledged that the tech is developing far faster than the regulatory ability to keep up, so the biggest challenge is to create a system by way municipalities deal with all the emerging options for creating these airways, not waiting for the tech to exist. "Drones are already used in Western Wayne County," Chief Krause says of the cities west of Detroit, "for public safety with the flight division. We can forward deploy sensors for air hazards in industrial fires. But there's a process to get pilots mobilized and air space secured. It's cumbersome now." But, according to Krause, not too far in the future, drones might deploy directly from parking stations on top of local fire stations--and that's just the start of the possibilities. "We want to be a part of the tech as it evolves," Chief Krause says. "We train for issues with the airport, with trains. We're trained [to think] what are the hazards? We want to be a part of the conversation early on to get ahead of the hazards."
Girdwood says the FAA and NASA are working closely with drone manufacturers. "Now you'll see the city of Romulus integrate where you can see drones and pilots, where they are in the air, what drones are flying," Girdwood says, "what drones have approval." This is the biggest apparent challenge: mapping out who is where and what has approval to fly. It's an entire new infrastructure. Girdwood says that as the tech evolves, a space to watch for innovations is in the mapping of "GIS: Geographic Info Systems." "We're doing cool things in Detroit and Ann Arbor to build the infrastructure so you can bring startups here," Girdwood says. The intelligence that comes with mapping is an emerging field. "Maybe the next century for Southeast Michigan," Girdwood says, "is putting the world in the sky."
aerotropolis, chief kevin krause, christopher girwood, detroit airspace highways, detroit autonomous corridor drones, detroit metro airport drones, drone highway, drone package delivery, drone transport, romulus drones, se mi advanced manufacturing drones, taylor drones
---