Top Michigan Tech Startups Hiring Right Now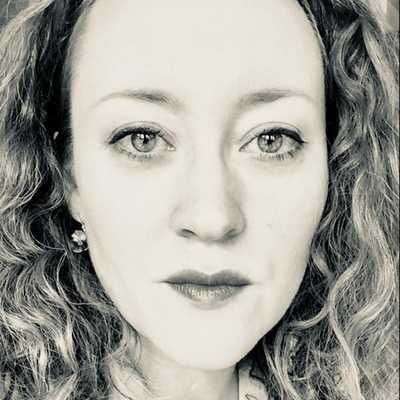 By Laura Cowan
Laura K. Cowan is a tech editor and journalist whose work has focused on promoting sustainability initiatives for automotive, green tech, and conscious living media outlets.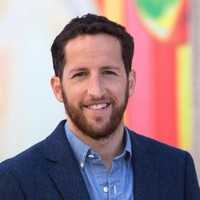 Ryan Landau heads up the Purpose Jobs team.
Ryan Landau is co-founder of Purpose Jobs, a recruiting firm that works with the hottest tech startups in Southeast Michigan. We have heard both from startups and talent lately that a lot of people are looking for work, but that many startups are also hiring at a faster clip than ever before. Which tech companies in Detroit and Ann Arbor have the most openings? We checked in with Landau to highlight some great companies where you might land your next tech job, and to ask him about trends he's seeing in the tech startup hiring space in Detroit and Ann Arbor.
Hiring Trends In Michigan
Landau compiled a list for us of some of the startup jobs in Detroit and Ann Arbor that are available right now. First thing you'll probably notice is that a lot of these jobs are now remote, a big shift in hiring across the U.S. due to COVID-19. Engineering positions are abundant, but there are other roles coming online as well as startups expand beyond technical hires and the ecosystem moves beyond the initial bump in software startups. Now Detroit and Ann Arbor are home to a number of cybersecurity, AR/VR, biotech and pharma startups, as well as mobility and sustainable energy companies.
Purpose is based in Detroit, but works with many Ann Arbor startups and is expanding into other regions in the Midwest. We asked Landau what trends he was seeing in the tech startup hiring space in Michigan.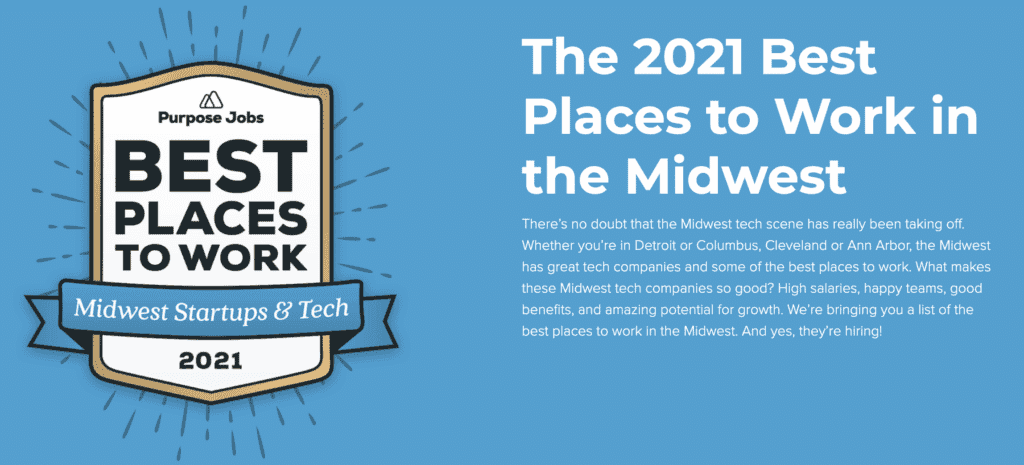 "The biggest trend of the last 18 months is that companies are being flexible on location," Landau confirms. "Two years ago, Ann Arbor and Detroit companies saw themselves as competing with other local companies for talent. Now they're competing with companies all over the U.S."
We can't help but wonder if one side effect of the remote job trend will accelerate Michigan's emergence from the legacy mindset of regional competition, which has long been rooted in the auto industry culture of domestic automakers competing against one another. This culture of competition was disrupted by globalization of manufacturing as well as by the Great Recession creating the need for collaboration, but it sometimes lingers. In regions like Ann Arbor-Detroit where companies historically were isolated from coastal funding, now the ecosystem is drawing interest from VCs, startups hooking into the local mobility or advanced manufacturing ecosystem, or talent returning from the coasts for an affordable cost of living to start their own companies. We have seen quite a shift in the last 5-10 years as startup ecosystems pushed an intentional shift to bridge building both locally and nationally with industry partners.
"These companies don't care if their engineer is in New York or Colorado," Landau says. Engineering jobs top the list of remote positions, he explains, because it's one of the top tech jobs that can be done from virtually anywhere. And that is changing the job landscape for the Midwest and the coasts alike. "Competition benefits talent," Landau says, so even though it's possible for Silicon Valley companies to save money hiring talent at a lower cost in other regions remotely, overall this bodes well for talent connecting with companies that now need to compete for talent across the country.

Detroit Ann Arbor Tech Jobs Hiring Now
Here are a few dozen tech jobs open right now in the Detroit, Ann Arbor, and surrounding areas, many also remote. If you're job hunting, please let them know you found the job on Cronicle, and best of luck with your career. We wish you all success during these changing times. You can also check out Purpose Jobs series of guides on best places to work in Midwest edtech, fintech, SaaS, and more. Purpose also recently had a conversation with our friends over at EntryPoint Michigan to talk about the hiring trends in the Midwest in depth.
KLA Jobs
Spares Planner (Ann Arbor)
Aftermarket Master Scheduler/Inventory Optimization (Ann Arbor)
Product Development Engineer (Optics, Opto-Mechanics, Motion Control
Systems) (Remote)
Cloud Architect (Ann Arbor)
Software Engineer - Hardware Integration (C#/C++/Java/.NET/WCF) (Ann Arbor)
Senior Analyst - Forecast System Integration (Ann Arbor)
Waymark Jobs
Senior Software Engineer - (Various Roles; JS, Python, WebGL, AWS, etc.) (Detroit)
Freelance Creative Copywriter (Detroit)
Freelance Junior Art Director / Production Designer (Detroit)
Vroom Jobs
Senior Product Manager - Demand (Detroit)
Sr. Salesforce Developer (Remote)
Sr. Backend Software Engineer (Remote)
Benzinga Jobs
Digital Marketing Lead (Detroit)
Genomenon Jobs
Senior Accountant (Ann Arbor)
AdAdapted Jobs
Advertising Operations Associate (Ann Arbor)
Senior Product Manager (Ann Arbor)
Mobile Software Engineer (Ann Arbor)
Client Success Manager (Ann Arbor)
Business Development Representative (Ann Arbor)
Teal Media Jobs
WordPress / PHP Developer (Remote)
Senior Digital Project Manager (Remote)
Designer (Remote)
Floyd Jobs
Director of Growth (Remote)
Rivet Jobs
Software Engineer (Detroit)
PrivacyCheck.ai Jobs
Product Manager (Remote)
Atomic Object Jobs
Delivery Lead and Consultant (Ann Arbor) 
SkySpecs Jobs
Senior JavaScript Engineer (Remote)
Pocketnest Jobs
Senior Software Engineer (Remote)
DocNetwork Jobs
Full-Stack Developer II (Ann Arbor)
Clearcover Jobs
Sr. Quality Engineer (Remote)
Lead Quality Engineer (Remote)
Engineering Manager (Remote)
Underwriter (Detroit)
Sr. Product Manager (Detroit)
Autobooks Jobs
Strategic Accounts Manager (Remote)
Integral Jobs
Recruiting Lead, Software Engineering (Remote)
Agile Full Stack Software Engineering Manager (Detroit)
More Midwest Job Listings & Remote Tech Jobs
You can find a full listing of Purpose Detroit tech jobs and Ann Arbor tech jobs on their website. Jobs are also listed now in Columbus, Cleveland, Cincinnati, Chicago, Pittsburgh, Indianapolis, and Remote Tech Jobs. Have a great week, and we will be back soon with more trends and interviews on the funding side of the equation in the growing Midwest tech ecosystem.
ann arbor startups, detroit startups, michigan job boards, michigan startup jobs, michigan tech jobs, purpose jobs, ryan landau, startups hiring in michigan
---