agile methods, leadership, software
E-Commerce Adoption Explodes, Eoxs Offers 1-Day Online Marketplace Solutions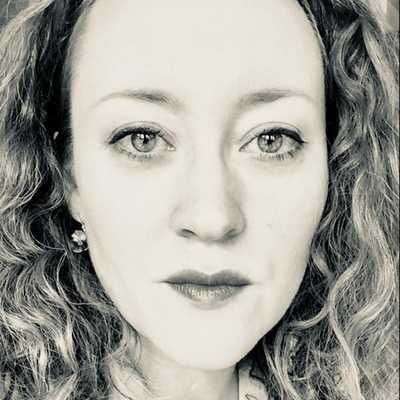 By Laura Cowan
Laura K. Cowan is a tech editor and journalist whose work has focused on promoting sustainability initiatives for automotive, green tech, and conscious living media outlets.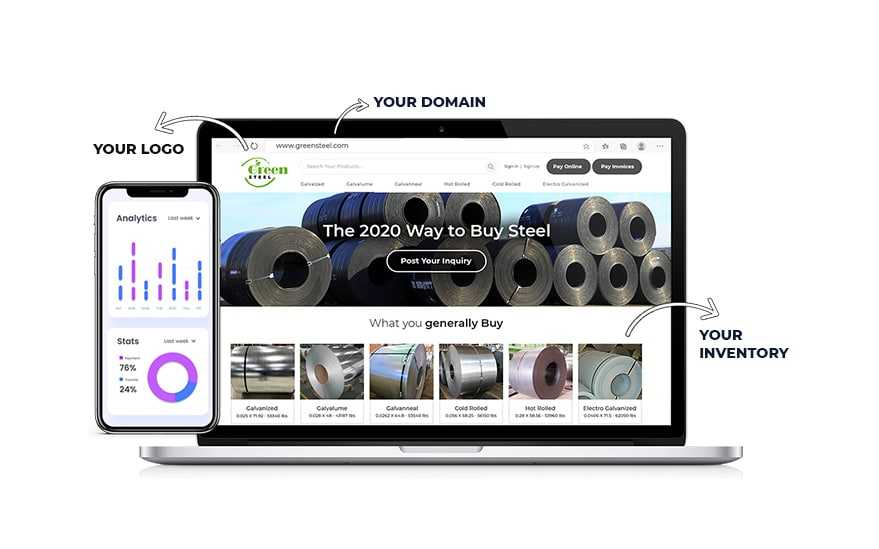 Eoxs e-commerce allows users to plug their products, inventory, pricing, logo, and domain into an e-commerce solution for quick online sales branded and located where their customers already know to find them.
E-Commerce Platforms Explode As Pandemic Pushes Retailers In Every Industry Online
Editor's Note: Eoxs has made more changes to their product offerings since we wrote this very popular article about them. To read about their latest products and news, check out the latest from Eoxs.
We've seen it repeatedly in recent months: companies are racing to adopt or update e-commerce platforms to keep up with the COVID-19 pandemic pushing buying online. Everything from groceries to steel buying to marketing and networking is now online, and that means demand for online user interfaces, conferencing, e-commerce platforms, and online marketing are at an all-time high. One startup we recently spoke with, Eoxs E-Commerce, was busy disrupting the steel buying industry with online buying platforms, but has since pivoted and expanded their offerings in response to this growing trend.
"Three months ago, Eoxs was a marketplace or shopping mall like Amazon, and everyone could set up their own shop," founder Rajat Jain explains. "In talking with customers, we saw they had a need to set up their own shop on their own website." Eoxs solved this by creating an e-commerce solution where customers can keep an online store on their own website under their own branded URL.
But they went even further. The startup filled out the offerings of how the tool managed the entire buying and customer management process--tools that manage abandoned carts, automate ordering and repeat payments, and flag payments received to keep track of customers' needs. Next, and this is crucial to keep on top of the speed of this trend, Eoxs made it possible for companies to adopt the e-commerce platform with a one-day turnaround.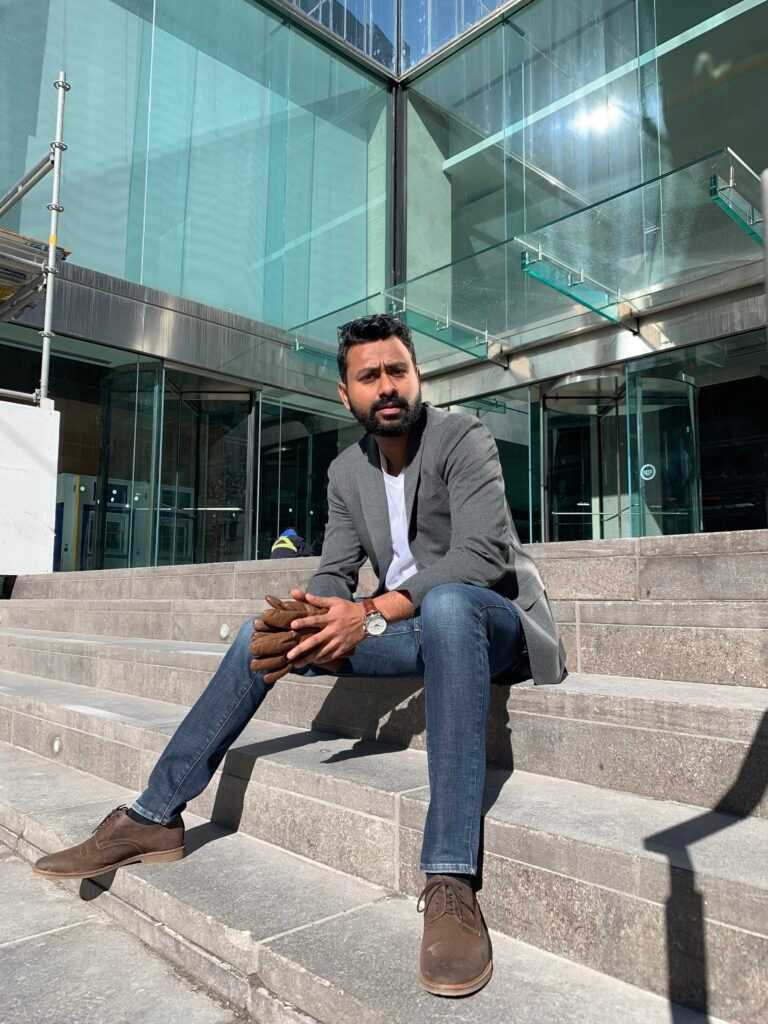 Rajat Jain of Eoxs has roots in the steel industry in sales, but has quickly adopted a shift to focusing on technology for online purchasing platforms.
Eoxs made it possible for companies to adopt the e-commerce platform with a one-day turnaround.
Integrated Customer Relationship Management Tools A Key Trend
"It took 20 people 3 months to build the back end," Jain says. "Anyone can build a front end with a great user interface these days." But what about managing the entire customer life cycle in one place?
This fits with what we're seeing from other software platform startups, who are creating holistic tools to manage client relationships rather than creating one-off widgets to manage payments or organize content. Companies need integrated solutions, and they need them fast.
Is it possible to do this in house? Certainly, but especially in manufacturing and legacy industries where online business has been a slow adoption with customers, the idea of shifting sales online still holds the connotation of a 6-month custom software project with many painful delays and failures and companies don't have that kind of time to pivot their entire business to remote operations. Jain says that the speed of their e-commerce platform has helped Eoxs gain traction. He likens it to buying a Lamborghini versus putting one together yourself. Could you buy all the parts and build your own sports car? Yes, but is that the best way to get a Lamborghini? "Going online is not the pain point," Jain says.
Companies need integrated solutions, and they need them fast.
As they have navigated the pandemic, Jain says Eoxs realized their core business isn't steel. It's technology. Eoxs still is focused in the steel market but expanding to into verticals where businesses need a quick boost to get online and into other regions within the U.S. and Canada.
The startup hosts a podcast called "Stories on Steel" focused on trending news in the industry if you want to stay in the loop. You can check out the podcast on Spotify and Apple Podcasts.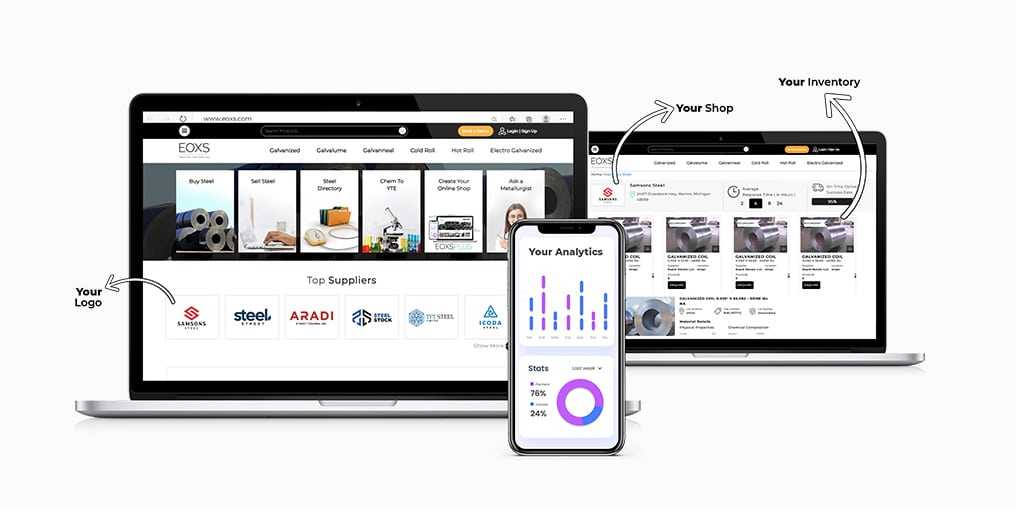 5 Golden Rules for Pivoting a Startup
Are you pivoting a startup during COVID-19? According to Seedcamp, the [five golden rules for pivoting startups](http://The Five Golden Rules of Pivoting For Startups | Seedcamp) are as follows:
Build quickly, minimally and interact heavily
Identify real pain points and focus on precise solutions
Focus on your unique strengths when creating new solutions 
Go beyond user feedback: surround yourself with great mentors
Once you have a great product, it becomes its own "sticky engine"
That last point is key right now. Beyond garnering customer feedback to figure out if you need to expand, pivot, or push your sales online during these quickly changing times, you need to figure out if your product or service is really going to stick in the new business environment going forward. Are you in touch with current trends in tech and business, and how things are changing so that you know your company will continue to gain traction as the surrounding conditions change?
If you have a story about piloting your startup through the COVID-19 pandemic, we'd love to hear from you. Contact the editor with the subject line Pandemic Startup Stories.
business pandemic stories, custom e commerce solutions, e commerce solutions, eoxs, la business news, manufacturing software solutions, michigan business, pandemic startup stories, pivoting a startup, rajat jain, steel buying websites, tech startup news, toronto business news
---