Ann Arbor Tech Company Nutshell Launches Unique CRM Product for Marketers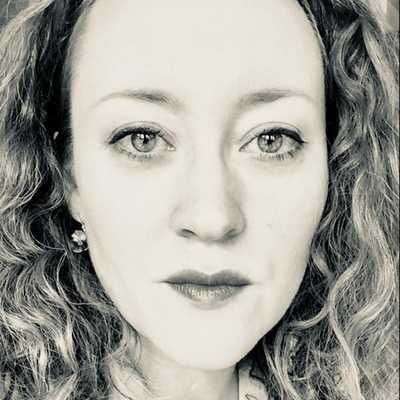 By Laura Cowan
Laura K. Cowan is a tech editor and journalist whose work has focused on promoting sustainability initiatives for automotive, green tech, and conscious living media outlets.
This post is sponsored by business support organization Ann Arbor SPARK, which promotes the growth and development of businesses in Washtenaw County, where emerging tech and startup hub Ann Arbor, Michigan, is located. All content and views expressed are those of the participants and do not necessarily reflect those of Ann Arbor SPARK. If you would like to sponsor news coverage of tech companies and trends in your industry or region, please contact the editor.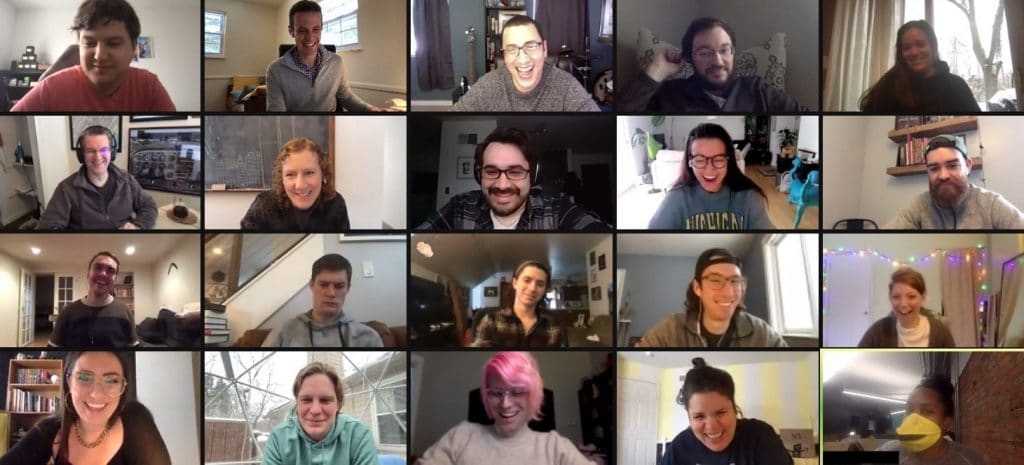 The Nutshell team working remotely during the pandemic. Founder Andy Fowler top row second from left. Ben Goldstein top row center.
Nutshell is a newer staple in the Ann Arbor tech scene the last 10 years, founded by several people -- Andy Fowler, Guy Suter, Ian Berry, and Lindsay Snider -- who had worked together in a regional dialup ISP and subsequently started a bitleap data backup startup that updated companies' data to the cloud in the early aughts. This company was acquired by Ann Arbor's Barracuda Networks, and the band got back together in Ann Arbor a few years later to create something new: a CRM software solution. The idea? Create a CRM sales process and make it repeatable. Now the company that became Nutshell has grown, and released its second major product, that takes CRMs to a new level.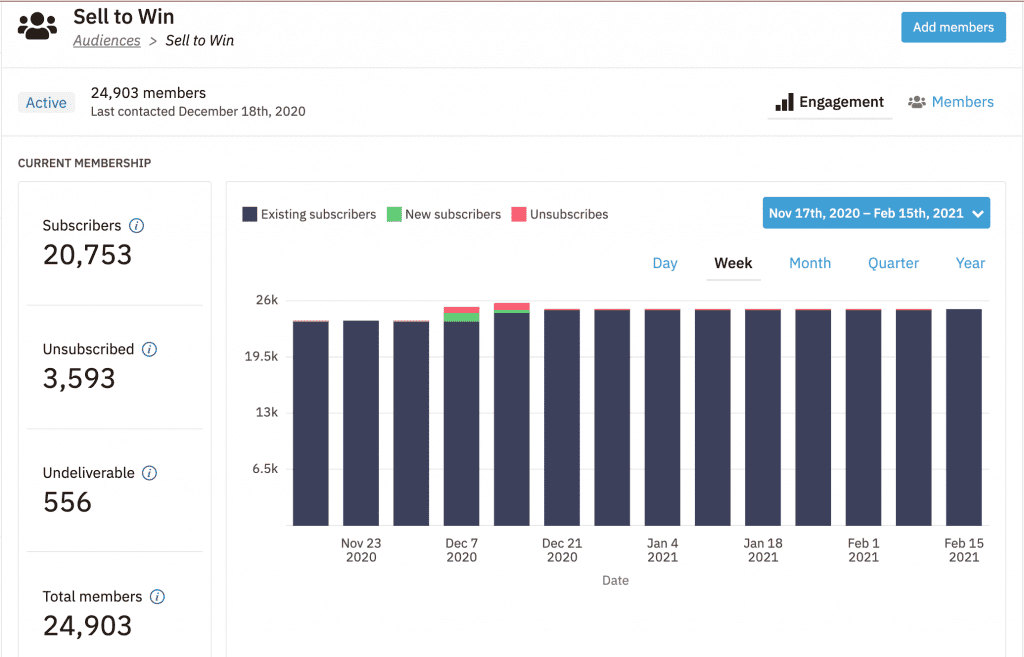 Nutshell co-founder Andy Fowler and head of Communications and Content Ben Goldstein sat down with us to reminisce about Nutshell's history and tell us how far the company has come. Nutshell now hosts annual sales and marketing conference Boundless and has hosted a number of software meetups. Fowler says that the new product recently released by Nutshell focus on connecting sales and marketing tools to customer outcomes. Even though email marketing was the most popular feature of their original CRM, it's only one "arrow in the quiver and one part of the equation." The idea behind the updated Nutshell Marketing tool is that sales teams are having conversations with customers, and the feedback needs to connect with measuring effectiveness of company marketing. "Nutshell Marketing coordinates this to see how marketing messages connect with customers and revenue," Fowler explains.
Nutshell moved from office to office during rapid growth over the last 10 years, from the "Pineapple Building" on Depot Street in Ann Arbor, to the basement of Barracuda on Maynard Street, to Cahoots tech co-working space on Huron and several places in between. Fowler says that this creates a special feel for the company, which values Ann Arbor's bike-in collaborative tech industry culture. But being in an open space at Cahoots also creates more of a feedback loop on top of the Nutshell Marketing process in which engineering can overhear feedback salespeople are getting from customers in the open-concept office space, to further reinforce the connections between what marketing customers are resonating with. That keeps the culture tight knit and helps with communication between teams. "Downtown Ann Arbor is really important to us," Fowler says, "because it's part of what makes Nutshell special." And since they've already moved to so many new offices, sometimes one per year, it's meaningful to company culture that Cahoots can host them as they grow. "Cahoots is there to grow with you," Fowler says.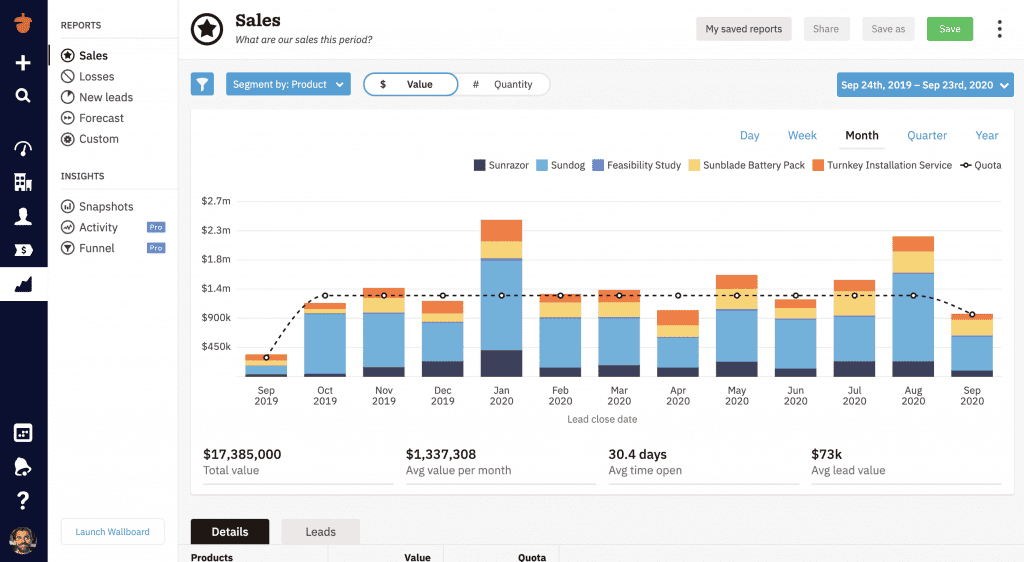 Goldstein says that many events are on hold during the pandemic but they hope to get back to them in near future, and are always looking for new hires. "We're hiring about one person per month," he says. He encourages interested tech talent to attend events when they do happen because they double as recruiting tools for the abundant tech talent in the area, but also says you don't have to wait to send Nutshell your resume. "I'm hoping Boundless will become the premier sales and marketing event in Southeast Michigan once we can host it in person again," Goldstein says. "It's already up there virtually worldwide."
For a tech company that launched when smart phones were still a new technology and launched with an iPhone app from day one to where they are now -- poised to become a household name in CRMs and backed by Plymouth Growth Partners -- we're impressed that Nutshell has weathered the storm of the last decade in economic and tech disruption and come out the other side with Ann Arbor-style tech culture intact and a scaleable and unique CRM product. We'll bring you more updates on where Nutshell goes from here and follow the stories of the founders as they pursue their new ventures. To learn more about Nutshell, check out their Nutshell CRM blog.
Our thanks to Ann Arbor SPARK for their generous sponsorship of news coverage in the Ann Arbor and Washtenaw County region. To learn more about advertising and content sponsorship opportunities with Cronicle Press Tech News, please visit our Sponsorship page or contact the editor for more details on sponsorship opportunities.
andy fowler, ann arbor tech companies, ben goldstein, crm sales and marketing, michigan startups, michigan tech news, nutshell
---