funding, mobility tech, robotics, software
Midwest High Growth Tech Startups To Watch 2022: Detroit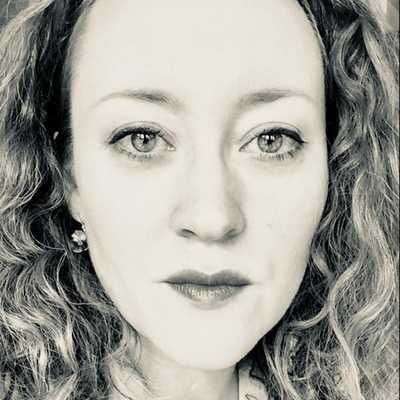 By Laura Cowan
Laura K. Cowan is a tech editor and journalist whose work has focused on promoting sustainability initiatives for automotive, green tech, and conscious living media outlets.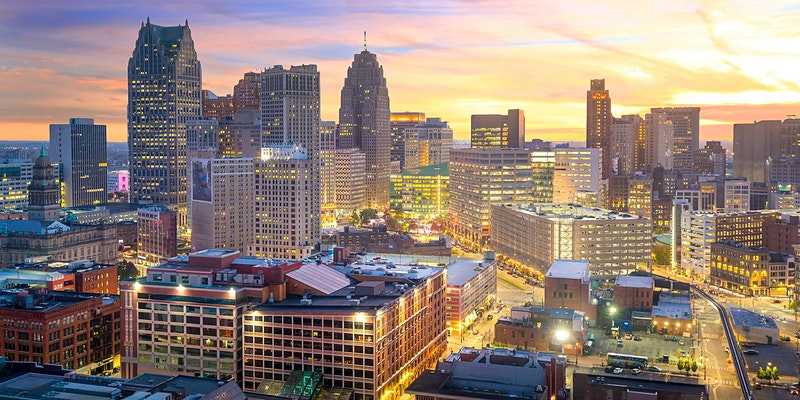 Detroit is now chock full of incubators, startups, VCs hunting for dealflow in the Midwest, bootcamps, and career fairs. Photo credit the Detroit Career Fair.
Detroit continues its lead in the autonomous vehicle and electric vehicle space with new startups coming out every month to address pedestrian safety, in-vehicle AI-based connectivity, and more. As transportation, advanced manufacturing, last-mile logistics, and autonomous technologies advance, expect to see more government investment in these areas to secure Michigan's future dominance of these markets. Detroit's got skin in the game and is already investing in an autonomous test highway, multiple self-driving car test facilities, drone deliveries for automakers and the airport, and mobility-focused incubators to support startups across Detroit and the state.
Among the many companies we can barely keep up with here at Cronicle in Michigan and the Great Lakes region of the Midwest, there are some startups that really stand out. Here are our criteria for Midwest highest growth startups to watch in 2022:
Midwest base or major offices in a Great Lakes Midwest state
Major expansion, IPO, or large funding rounds raised
Scalable technology in a growth sector
Addressing customer needs with an eye to sustainability, social or climate impact, and diversity and inclusion
Detroit High-Growth Tech Startups 2022
Detroit has a lot of startups that don't quite fit in the tech space. On the other hand, a growing number of companies have disruptive tech that scales far beyond local clientele. Here are our top picks for Detroit tech startups to watch in 2022:
Plex is tech for smart manufacturing. The company was founded in 1995, but recently was acquired and got a big boost to its operations when Rockwell Automation purchased the company for $2.22 billion in cash in June 2021. For companies concerned about supply chain visibility, materials traceability, inventory and product control, Plex has created a cloud SaaS platform that manages over 8 billion transactions per day and handles 4 million shipments per year at over 2,000 facilities in 37 countries. They consistently win high praise and awards for their unique software.
ToDoolie now has VC backing to help in their mission to connect people looking to hire in-home chore help with local young people ready to serve. They aim to become the largest professional development pipeline in the U.S. They're partnered with TechStars, ID Ventures, Bamboo, Wayne State University, Lofty Ventures, and Precursor Ventures.
Rivet was founded in 2020, with backing from Solidea Capital and more to create a digital tool for the skilled trades to manage workforce scheduling and dispatch for distributed teams. We have started to see more of this kind of startup coming out of Detroit and scaling nationally with solid VC support, and think Detroit might be the right place and time for this type of tech company to get started.
Rivian has yet to roll a single car off its factory floor, and yet this Detroit-based EV truck startup continues to rake in funding and support to ensure its success and massive scaling in the next few years, now including $2.5 billion in further funding as of July 2021, with Amazon holding a 20% stake. Rivian recently filed for IPO and just announced pricing. Expect Rivian's IPO, whatever its valuation, to be a shockwave that dominates the Detroit startup ecosystem financial news for the next few years.
Guardhat created a smart hat for industrial workers that won a TIME award and recognition from Forbes, and revenue has tripled year over year since the company's 2014 founding. They announced a Series B in January of 2021 that brought the startup's overall funding to over $40 million. We love the IoT and connected tech we're seeing come out of practical, hard-working Detroit, as much of the holdup rebuilding legacy industries in this region has had to do with a lag in technology adoption.
RoboTire raised $7.5 million in Series A funding early in 2021 based around a simple idea: why can't we use robots to change tires at a garage to speed up the process just like we use robots to install tires at the factory? RoboTire was founded by Victor Darolfi, former CEO of Spark Robotics, and he's got the backing of the Reinalt-Thomas Corporation, the retail brand behind Discount Tire and America's Tire.
InvestNext is a Detroit-based fintech startup that has created a platform to manage how real estate investment firms raise and manage capital. They announced a $4.3 million seed round led by Hyde Park Ventures out of Chicago, with participation from ID Ventures, Grand Ventures, Whitecap Venture Partners, and DVP. Fintech startups have faired well out of Detroit lately when they develop scaleable platform tech based around serving niches in the consumer financial market, real estate investment, and fraud prevention in areas where previous tech wasn't cutting it in changing times.
DeepHow raised $9 million in a pre-Series A round this year. They're an AI startup that helps bridge the skills gap in manufacturing, service, and construction. The round was led by Sierra Ventures with participation by Osage Venture Partners, Qualcomm Ventures, and Foothill Ventures. This brings the startup's funding up to a total of $13 million. 
Our Next Energy was founded mid-2020, and is now backed by Bill Gates and Jeff Bezos. This EV battery startup raised $25 million in a Series A round in October 2021. This company stands out to us both because of the significant backing and quick growth, and because battery technology has long been the bottleneck in the development of efficient, powerful electric vehicles, and is finally hitting its stride as an industry that will be an essential part of sustainable energy systems in the next decade.
detroit high growth tech startups 2022, detroit startups to watch 2022, midwest startups to watch 2022
---