leadership, recruiting, university of michigan
How inflation is impacting tech talent and businesses' plans for hiring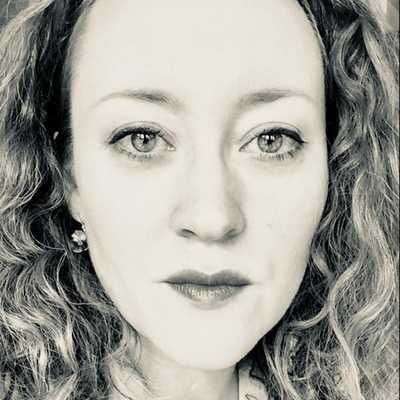 By Laura Cowan
Laura K. Cowan is a tech editor and journalist whose work has focused on promoting sustainability initiatives for automotive, green tech, and conscious living media outlets.

With consumer sentiment continuing a downward trend, falling 14.4% in June according to the University of Michigan Surveys of Consumers, many companies are tightening their belts. Inflation is outweighing income growth. How will inflation impact your company's bottom line and, if you are the tech talent, your cost of living?
According to the survey, all components of the consumer sentiment index fell this month, with the steepest declines in the year-ahead outlook for the economy, down 24 percent from May. Consumers' assessment of their personal financial situation worsened 20 percent.
The June consumer sentiment index reading was the all-time low for the survey, about on the level of the 1980 recession. Joanne Hsu, University of Michigan economist and director of the surveys, says, "While consumers still appear relatively optimistic about the stability of their incomes, their perceptions of the economy are much more strongly influenced by concerns over inflation."
Higher prices force many consumers to alter their spending habits. Hsu says that the speed and intensity of this shift will determine the trajectory of the economy in coming months.
Tech talent tends to have a more optimistic expectation for salary and job growth than the general economy due to high-paying jobs and in-demand job skills. However, it is often tech companies that are first to tighten the belt on lavish spending and hiring approaching a dip in the economy.
According to a recent Deloitte report called the 2022 Technology Industry Outlook, "To enable the next wave of growth, technology companies should rededicate their efforts to improving transparency, agility, collaboration, sustainability, and digital innovation."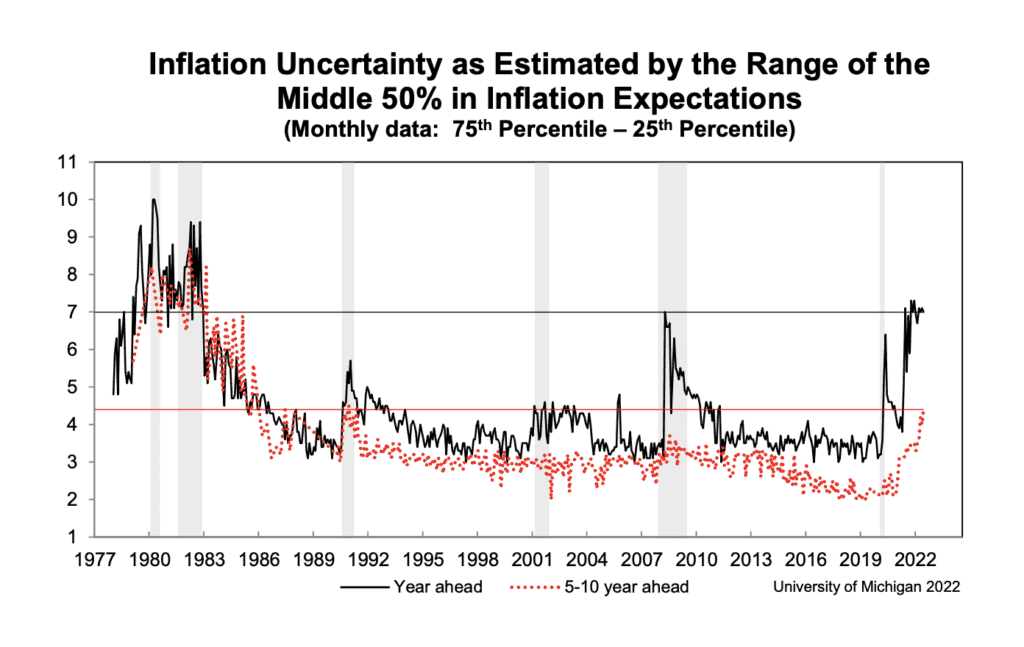 Survey of Consumers, courtesy University of Michigan
Tech Companies React to Inflation
Tech companies are feeling the hit of recent inflation and market volatility, which affects funding and growth outlook. Despite record funding, many companies are laying off workers, and it's not in small numbers -- often representing up to 25 percent of a company's workforce at a time. Crunchbase reports that companies such as Netflix, Better and Robinhood have cut jobs this month. Already in 2022, more than 21,000 tech workers have been laid off from tech companies. Crunchbase has a running list of tech companies laying off workers if you want to see the damage in real time.
Add to that the trouble in the crypto markets, with companies like Coinbase laying off 1,100 employees overnight, and the market might have a recipe for a downward spiral, at least until the overoptimistic hiring and expansion of the last few years corrects itself.
In Michigan, the Detroit startup ecosystem, despite the challenges that always seem to hit the state immediately after it recovers from the last economic crisis, was just named the best emerging ecosystem in the world by Startup Genome.
University of Michigan economist John Leahy said last week that the Federal Reserve showed "increasing urgency in both word and deed," when it raised its benchmark interest rate by three-quarters of a point—the highest rate hike since 1994.
Still, Leahy said the central bank operates on a lag and the rate hike "is still likely behind the curve in fighting inflation."
TechCrunch seems to have accidentally started a running column on the latest tech company layoffs, which already needs updates this week. In Michigan, we haven't heard much in the way of mass layoffs yet, but as the auto industry still integrates with tech and is famous for hiring freezes and layoffs through all ranks including engineering and tech during the slightest hint of a recession, we will expect that the layoffs hitting Silicon Valley and the rest of the country will be at our door sooner than we'd like.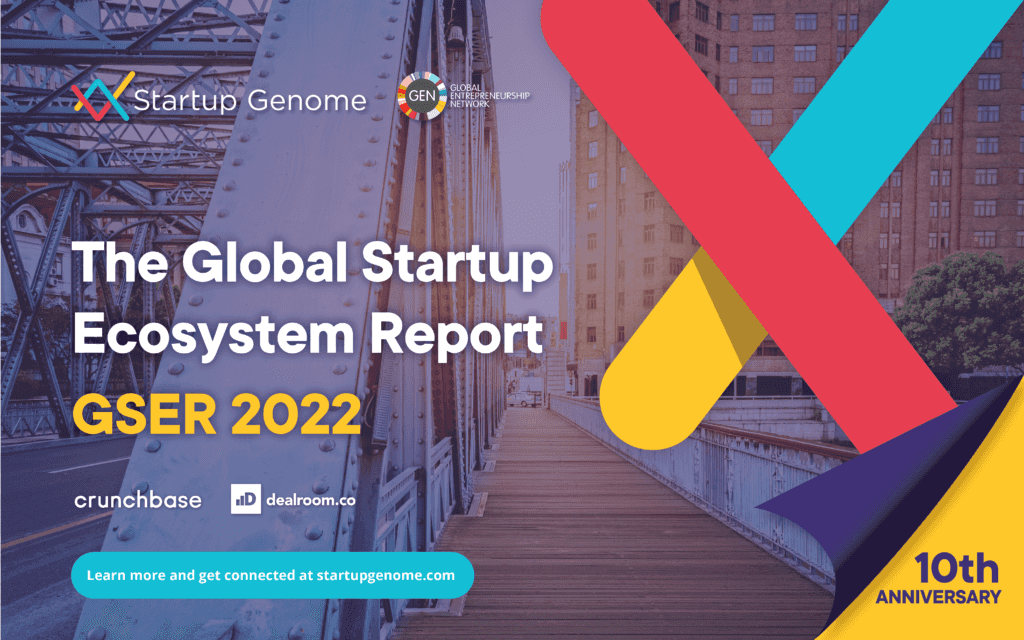 Incomes Continue Growth, Low Unemployment
Still, over half of consumers in the U.S. expect their incomes to grow over the next year, which is consistent with historic low unemployment and a strong labor market. Anticipated wage gains lowered from 1.8% in May to an average of 1.1% in June, but many workers continue to be able to choose between multiple opportunities and have more leverage in the job market than previous years before the pandemic. We just might be seeing fewer WeWork flameouts than last year, but maybe that's as it should be.
The concern is the cost of living. U of M's Hsu said that consumers' personal outlook was dampened by concerns over inflation. A significant 47 percent of households in the U.S. listed rising prices as the main factor for declining standards of living over the past year. For perspective, that percentage of households concerned over rising prices of goods and services has only been worse once since 1981, during the Great Recession. 
Deloitte recommends that companies build on the growth strategies of the pandemic, during which many companies built out systems to allow for remote work, cloud-hosted secure work systems for distributed workforce, and creating the supply chains of the future. It's that last bit that inspires some strategic thinking. We expect that the tech companies that are able to address these challenges internally while creating solutions for the economy to address similar issues will fare the best. Keep an eye on supply chain solutions, software for remote management of complex inventory and logistics systems, and more practical technology in general to take center stage in the coming months as we see where this rollercoaster goes.
consumer sentiment survey, economic impact report, michigan business news, michigan economic news, michigan hiring outlook, tech company layoffs, tech talent outlook, university of michigan survey
---