Ford Cuts Jobs To Fund EV Investment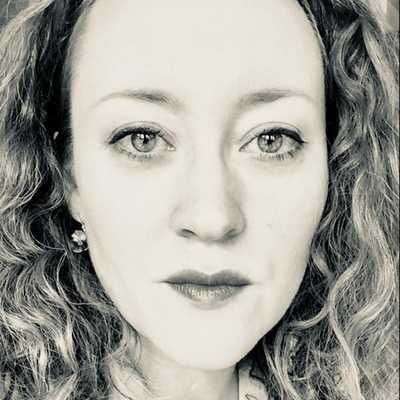 By Laura Cowan
Laura K. Cowan is a tech editor and journalist whose work has focused on promoting sustainability initiatives for automotive, green tech, and conscious living media outlets.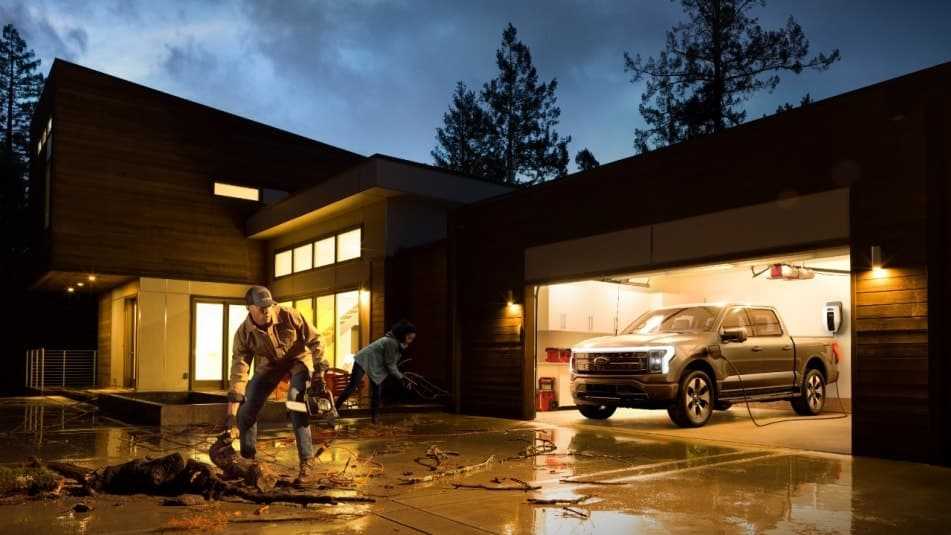 A Ford F150 Lightning charging. Photo courtesy Ford Motor Co.
In a cost-cutting move to assure the jump to an EV future, Ford Motor Co. is planning to cut up to 8,000 jobs in the next few weeks in order to boost profits to fund the push into electric vehicles. According to Crain's Detroit Business, the job cuts come in the newly formed Ford Blue unit that produces internal combustion engine vehicles and other salaried jobs throughout Ford. This is according to insiders, and plans have not been finalized and could still change.
Ford has been attempting to cut $3 billion in costs by 2026 in a massive restructuring under CEO Jim Farley that aims to create a Model e unit to scale up EVs and a Ford Blue unit to focus on traditional combustion engine cars. The idea is to use the current revenue from gas-burning cars to fund the shift into the EV market, but it hasn't been a smooth transition.
Job cuts are reportedly going to start this summer. Ford has 31,000 salaried workers in the U.S. where most of the cuts are expected to come.
Ford said of the reported job cuts that they can't comment on the job cuts but are planning a shift to EVs that requires restructuring: "As part of this, we have laid out clear targets to lower our cost structure to ensure we are lean and fully competitive with the best in the industry," Chief Communications Officer Mark Truby said in a statement.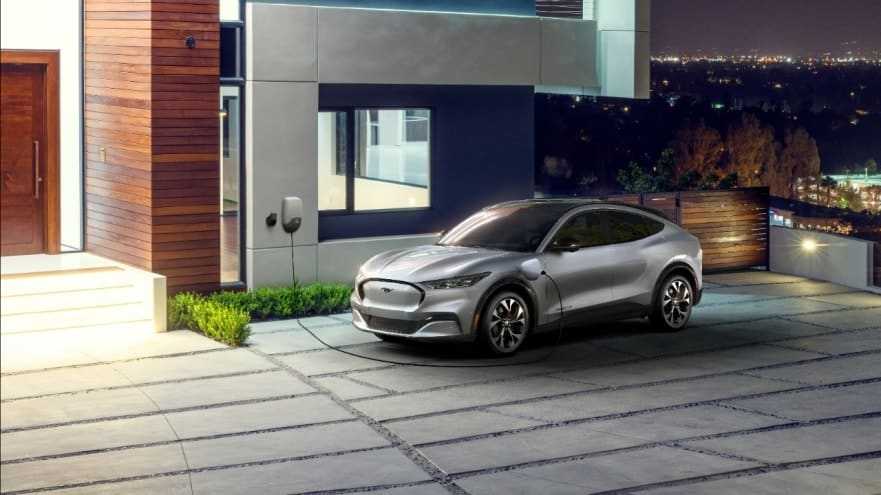 A Mustang Mach E charging. Photo courtesy Ford Motor Co. The new EV sold like hot cakes but profits evaporated due to supply and warranty costs.
Farley has made it clear that staff cuts are key to boosting profits. Profits from the new and popular electric Mustang Mach-E and other EVs have been eaten up by rising warranty and commodity costs, and the company has to continue to restructure and innovate to make the jump to an electric future that automakers previously delayed for over a decade.
Ford's shares dropped a massive 39 percent this year through Tuesday, worse than the market as a whole, partly due to inflation fears and supply-chain issues that have prevented automakers from delivering on producing EVs that are finally attractive to the general public. Another factor was Ford's early backing of EV maker Rivian, also based in Detroit, which caused early funders including Ford and Amazon to post massive losses from the upfront cost of getting the EV truck maker off the ground -- not unexpected but challenging for the balance sheets.
Farley set in motion a plan in the spring of 2022 to raise spending on EVs to $50 billion to build 2 million EVs annually by 2026. Ford sold only 27,140 in the U.S. last year, but rising gas prices have boosted interest in EVs even in the midst of vehicle prices and inflation rising at historic levels. In June, Ford's EV sales increased 76.6 percent from a year earlier due to the much anticipated rollout of the all-electric F-150 Lightning pickup, which now has a wait list into 2023.
automotive news, electric cars, ford, ford blue, ford f150 lightning, ford model e, jim farley
---