How to connect with Chicago's startup ecosystem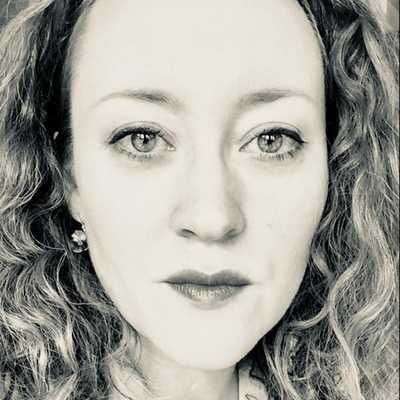 By Laura Cowan
Laura K. Cowan is a tech editor and journalist whose work has focused on promoting sustainability initiatives for automotive, green tech, and conscious living media outlets.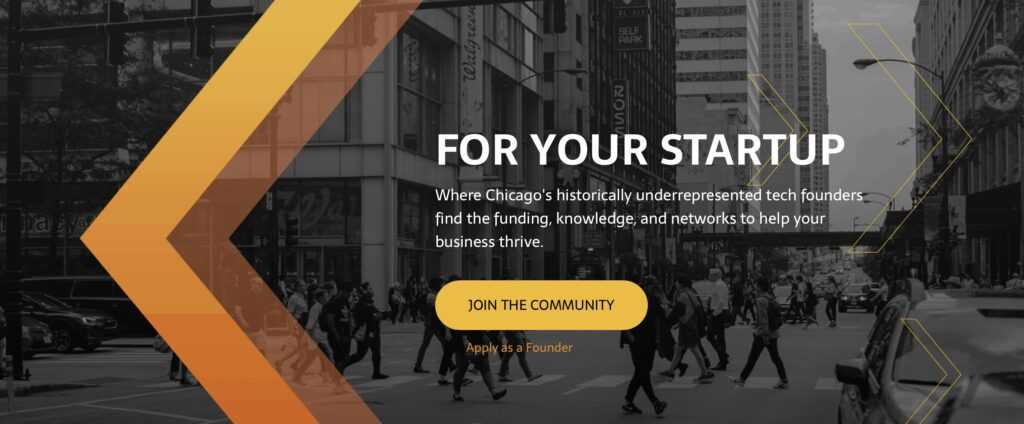 Desiree Vargas Wrigley runs TechRise and P33 Chicago, a startup community and pitch competition that supports women and BIPOC startup founders with generous funding. We recently reported on the organization, but wanted to circle back to get more details out on how you can get involved in these programs.
Wrigley says that the organization set out to solve the problem that only 1.9% of VC funding goes to black and Latino founders in Chicago. That's appalling, frankly, but not surprising considering that VC funding often doesn't go to minority founders simply because people expect those founders not to receive other support they need to succeed: it creates a self-fulfilling prophecy of lack of support for business owners.
Wrigley was herself a Chicago-based startup founder, so she experienced this situation firsthand, as women founders don't fare much better. She helped found TechRise as Executive Director and P33 as Chief Innovation Officer to help change how Chicago founders navigate the funding arena.
"Access to capital and access to networks and knowledge is critical to success for founders," Wrigley explains. "We wanted people with a backable idea to have access to funding, so we asked how can we turn the city into a funnel?"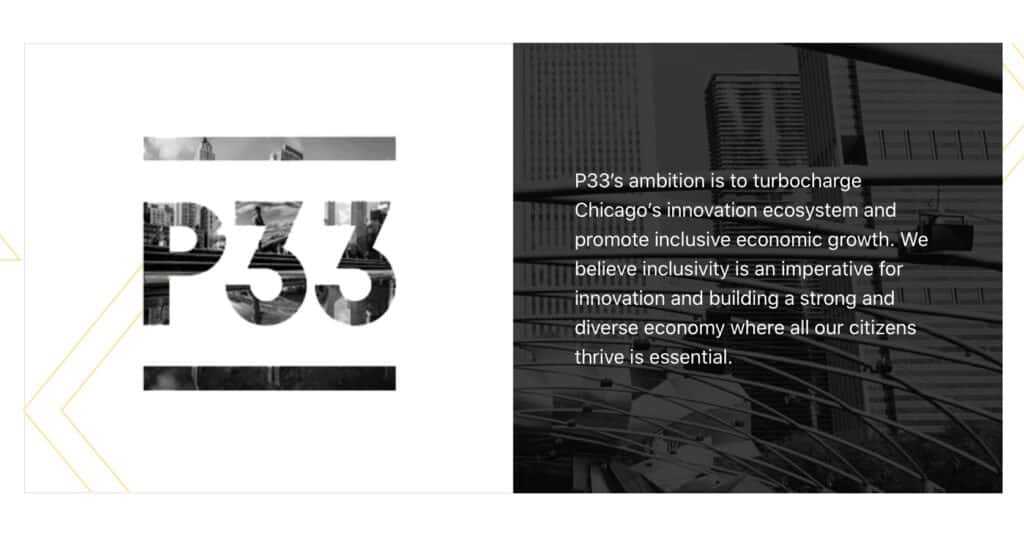 The answer: put more women and underrepresented founders into the top of the funnel for startup funding and give them a chance to become unicorns.
"This gave our community a way to give people access to support," Wrigley says. It's a model now being followed in a number of U.S. cities outside Silicon Valley. Build the funnel, then the infrastructure is there for the business community to support founders if they choose. "It was a moment for us to show the city how intentional we were being," Wrigley explains.
BIPOC and women founders received $9 million in funding in 2019 raising pre-seed and seed funding in Chicago. TechRise has helped founders raise $35 million since April 2021. Other partners are working on the same problem, so creating the structure for this program allowed players to work together.
So who can participate? Wrigley says this program is designed to support people in Chicago, but that can be because you were born there or because you live there currently, or maybe even a co-founder or employees are there. It's fairly generous. She says people participate from all over the Midwest.
The program also invites junior VCs from the coasts, or Midwest VCs, to participate in order to benefit everyone involved, growing their networks and helping them make connections. She says that by thinking about what would work for every partner in the program, they have been able to pull in participation from a variety of businesses and funds, creating a win-win solution. "How can we think about concentric circles of benefit to the community?" she asks. "It creates a snowball effect."
"We offer visibility, so companies send us checks," she says. "We chose to focus on public scale and visibility, livestreaming and asking companies for quarterly updates on money raised, revenue and hiring stats. To participate, companies give us that information," and that helps the program continue to promote their success.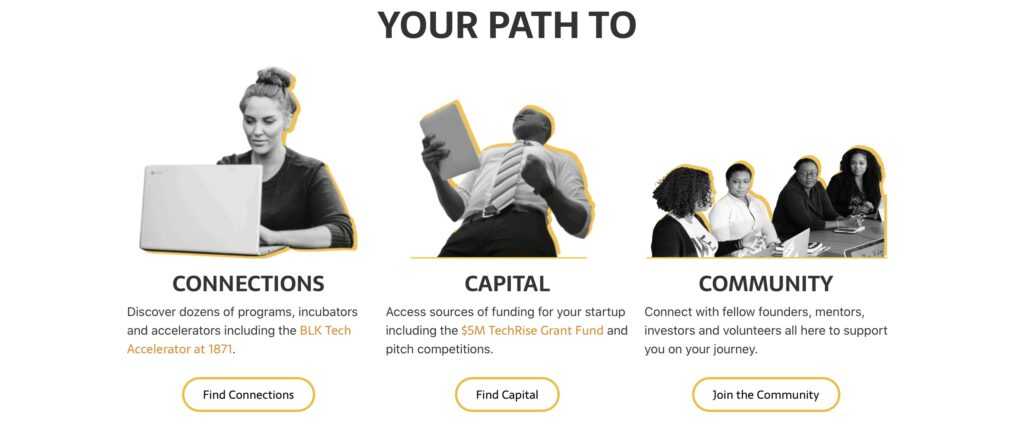 So far, the program has deployed $1.6 million and helped raise $35 million. TechRise operates on a very small two-person staff, so Wrigley says this success is rooted in being intentional and focused on supporting undersupported founders in a niche space.
"People said there's no way you'll find 150 founders to take the stage in year one," Wrigley says. "In four weeks, 180 applied. For every one of those there are 10 who don't know this is here."
So, now you know it's there. The massive wave of Big Tech layoffs following the pandemic hiring boom have created a new generation of entrepreneurs with new ideas who need funding. According to Crunchbase data, Chicago is the best city in the U.S. for BIPOC founders. In 2021, 16% of early stage funding went to black and Latino founders. In 2022 it's 12% despite the economic downturn. For comparison, Miami's new tech hotspot only offers 9% of early stage funding to BIPOC founders.
To learn more about TechRise and P33 Chicago, check out their startup pitch competition and founder community, and let us know who you meet along the way!
chicago startup funding, funding for bipoc founders, funding for female led startups, midwest startup funding, midwest vc firms, p33 chicago, pitch competitions, rebecca randall, seed funding chicago, startup pitch competitions, techrise
---