Check Out These Tech Jobs from Ann Arbor-Detroit Startups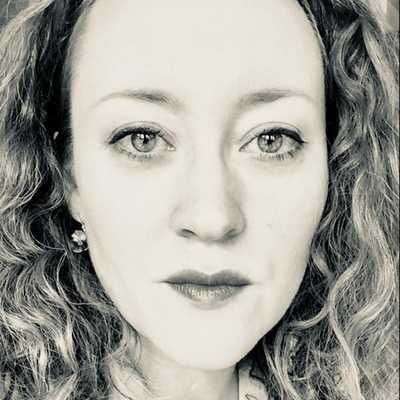 By Laura Cowan
Laura K. Cowan is a tech editor and journalist whose work has focused on promoting sustainability initiatives for automotive, green tech, and conscious living media outlets.

Are you looking for a tech startup job in the Midwest? The middle of the country tends to be more conservative in hiring, so the region didn't have to do large tech layoffs post-pandemic tech boom. There are lots of growing companies still hiring in Detroit and Ann Arbor in the tech industry. We have some trending job listings today from Detroit tech startup recruiter Purpose Jobs. These are just a sample of the jobs available right now on the recruiting site for the top startups and tech companies in Southeast Michigan.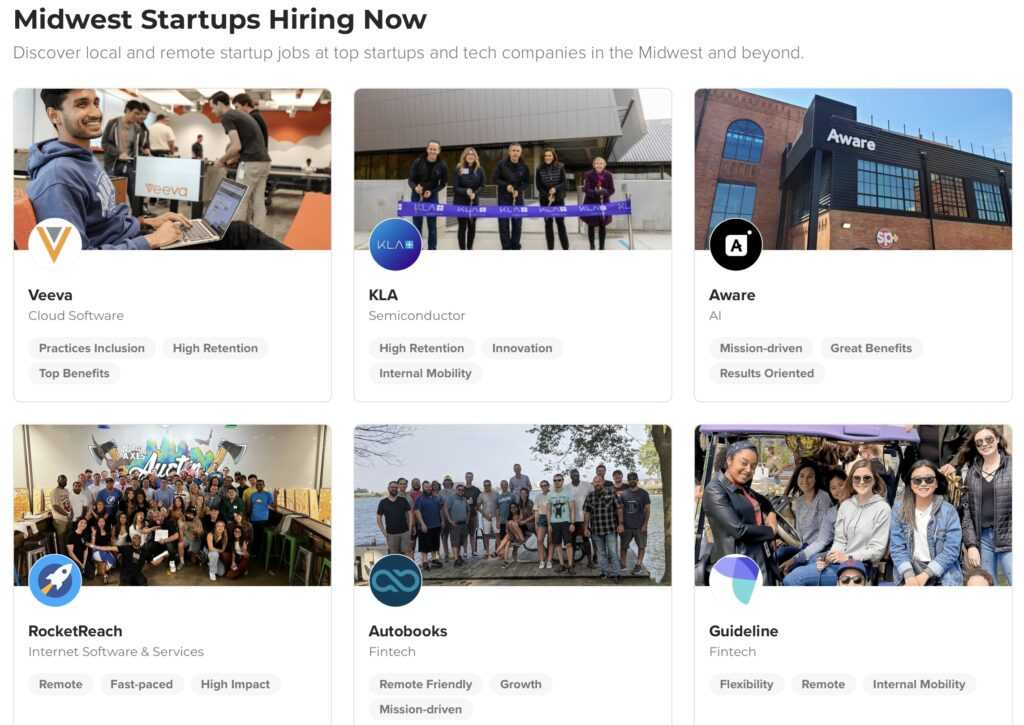 This engineering job is in person, full time at the KLA offices in Ann Arbor, and requires just 2 years of experience.
Pay Range: $81,300.00 - $138,200.00 Annually
Primary Location: Ann Arbor, MI
KLA's total rewards package may also include participation in a performance incentive program and eligibility for additional benefits identified below. Our pay ranges are determined by role, level, and location. The range displayed above reflects the minimum and maximum pay for this position in the primary location identified in this posting. Actual pay depends on several factors, including location, job-related skills, experience, and relevant education or training. If applicable, your recruiter can share more about the specific pay range for your preferred location during the hiring process.
This QA engineering job is Detroit based but remote optional or hybrid, and requires just 3 years experience.
Livegistics, Inc. is bringing software to the construction industry. The opportunities in this space are vast and our speed to market is imperative. Livegistics is a technology firm that has developed powerful software to allow our clients to operate their connected business transactions using cutting edge cloud-based software.
We're seeking an experienced quality assurance specialist who can build upon this good reputation with an unwavering commitment to meticulous production. The ideal candidate is an exceptionally organized, methodical professional who has the experience necessary to take our products to the next level in accuracy, security, and safety. The specialist will be charged with developing a complete QA program that not only safeguards product quality but also fosters a culture in which all employees are actively engaged.
Responsibilities:
Recommend improvements in software to enhance user experience
Create manual test suites and individual cases to identify software problems
Analyze bugs and errors found during tests
Document test results for the software development team
Motivate the development process for efficiency and performance
Work together with the software developer to enhance and improve programs
Maintain updated knowledge of industry trends and advancements
Analyze and report on data inconsistencies as well as technical issues
Required Skills and qualifications:
Solid knowledge of agile process and principles
Outstanding communication and presentation skills
Sharp analytical and problem-solving skills
Ability to communicate complex data in a simple, actionable way
Bachelor's degree in related discipline
Professional certification, such as Six Sigma, CQE, or CQA
3-5 years experience in software QA and testing
Experience:
QA engineer: 3 years (required)
SDET / Test automation engineer: 1 year (required)
Data scientist:1 year (required)
Another remote job is this cloud infrastructure engineering position with RocketReach.
RocketReach is in a period of rapid growth and we are looking for a strong Senior Cloud Infrastructure Engineer to join our growing engineering team!
As a Cloud Infrastructure Engineer you support the foundation and security of the entire RocketReach platform by automating infrastructure provisioning, developing self-service tools, and establishing common organizational standards. RocketReach powers the largest and most accurate contact information database in the world.
Who You Are
You are curious, product-driven, and have strong communication skills
You value autonomy and function well in environments without heavy process overhead
You are not afraid to ask questions and you feel confident in your ability to own projects and be a true lead for the engineering team
You care about working with talented, low-ego, and overall good people
What You Get To Do
You will own parts of the shared infrastructure (e.g. - build and deployment pipelines, package management, configuration management, security monitoring, and infrastructure as code)
You'll design and build the tools to manage our rapidly growing infrastructure
You'll solve problems across the entire stack - hardware, software, application, and network
You'll provide tools to product engineering teams that will abstract complexity in cloud infrastructure and securely automate common operations
You'll provide support for the continuous delivery of RocketReach products to our customers
You'll support our reliability goals by creating a scalable foundation for numerous product initiatives across the company
We Are Looking For People Who
You demonstrate competence in software engineering and high-level programming languages
You have a deep understanding of AWS technologies and the best practices around configuration, automation, and cost optimization
You possess practical knowledge and appreciation of various aspects of distributed service design, including messaging protocols, caching strategies and autonomous software design practices
You understand security best practices including container and dependency scanning, vulnerability management, and standards like SOC 2 and ISO 27001.
You have experience with a variety of modern software tools, such as Nginx, Docker, Github Actions, and ElasticSearch.
You value continuous delivery and believe in rapidly and safely delivering customer value
Looking for a hybrid job based in Detroit? This network engineer position at Dynatrace might be a great fit. This role requires 7+ years of experience.
As part of Dynatrace's internal IT organization, Employee Digital Enablement team (EDE), and under the general guidance of the Infrastructure Director, the role will support the companies cloud based and on-prem networking needs. This will involve supporting our internal employees by troubleshooting and resolving issues related to Dynatrace's corporate network and telecom systems, and voice and collaboration solutions as well as their components including LAN, WAN, wireless, firewall and voice and associated technologies. As part of our global network team, this role will primarily work with business stakeholders in NORAM, but also participate in a 'follow the sun' model to provide support for any network-related issues.
Responsibilities:
Support our growing global network.  This will include deploying firewalls, switches and access points at new locations and expanding existing locations.  Configure network devices to attach to Dynatrace network. 
Manage global Palo Alto firewall environment.  Participate in new initiatives related to hardware upgrades, SD-WAN and cloud-based deployments.  
Implement new firewall policies that are pursuant with corporate standards and business needs.
Manage EDE's cloud-based networking environments.  This includes cloud-based firewalls, AWS and Azure network constructs.
Support Cisco ISE, Meraki and DNA environment. 
Monitor network systems to ensure they are operating normally, diagnose and repair issues and performance bottlenecks as they occur.
Work with ISP's to provision new internet service, test, support and roll out service in offices.
Identify, install and maintain upgrades to the network to support patch management and vulnerability management policies. In collaboration with the IT security team, work with department directors and managers to remediate any vulnerabilities.
Provide backup for telecom engineer to support Zoom phone, meetings and webinars.
Use ticketing system to provide second tier support for end user network requests and problems.
Content or pedagogy more your thing? This in-person suburban Detroit STEM content specialist job with Alchemie is a great option for those who want to get into science writing and instructional design or teaching.
We are seeking a learning designer, with a focus on STEM concepts, to create pedagogy for web-based interactives, test with professors and students, and support our research studies for accessibility innovations. Your subject matter expertise will be used to create new interactive content and author assessments for digital interactives. You will also be part of the research team creating our accessibility innovations for STEM learning.
You will be part of a close-knit team, collaborating with software developers, UX/UI designers, educators, and researchers to build next-generation educational products incorporating the best practices of product development. Content will be developed for chemistry, physics, and math. You will help to develop Alchemie's Kasi product, a first-of-its-kind multi-sensory interface for digital interactives which uses tactile manipulatives and computer vision, so familiarity with accessibility standards is a big asset.
This position is for our office in Troy, MI. Benefits include a competitive salary, health care, and 401k.
Responsibilities Include:
Design innovative pedagogy using Alchemie's web-based interactives
Work alongside developers and designers to create new interactives and assessment tools
Incorporate evidence-based principles in the learning design process
Participate, design, and analyze data from research studies with blind/low-vision individuals.
Interface with instructors and students as part of the design process
Design and develop usability tests
Support grant and manuscript composition
Create copy for newsletter and marketing material
Requirements:
A minimum of a bachelor's degree in Chemistry, Physics, or Science Education
Instructional experience - either in a college or high school science classroom
Good problem-solving and communication skills
Strong writing and analytical skills
Organizational and project management skills
Commitment and passion for learning
A self-starter who is not afraid to learn new things
Enthusiasm for solving big problems through entrepreneurship
Love of Games is a plus!
Ann Arbor's NetWorks Group has an opening for Associate SOC Analyst right now to be part of the team's growing managed security services team.
Pay Range: $60,000 - $80,000 Annually
To meet the needs of our current and prospective customers, NetWorks Group is looking to add an Associate SOC Analyst to our growing Managed Security Services (MSS) Team. In this role, the Associate SOC Analyst will operate various detection and response tools deployed in our customer's environments as part of managed security services we provide. The successful candidate will possess an unmatched passion for customer success, deep technical capabilities, and desire to manage and operate security solutions that matter for our customers.
Responsibilities:
Work directly with customers in the operation of EDR, Vulnerability Management, SIEM, and Network Discovery and Monitoring tools deployed in their environment
Perform recurring operational tasks related to the support, maintenance, and usage of customer security systems
Perform intake and initial triage of customer support tickets and change requests
Interact with customer key points of contact in support of their security needs
Document and perform root cause analysis when issues arise with customer security systems
Provide technology support to internal NWG staff 
Participate in the Engineering Team on-call rotation
What You Need to be Successful in this Role:
Authorized to work and located within the United States
1-3 years experience in cybersecurity and/or IT (or equivalent education)
High School Diploma or equivalent
Understanding of fundamental security and network concepts
Experience with Microsoft and Linux operating systems
Willingness to work non-standard hours as needed to perform critical job functions
Strong communication skills with the ability to take complex technical information and deliver to non-technical audiences
Collaborative by default, driven by curiosity, with strong problem solving skills and the desire to work with other high-achievers
You're an Even Better Match If You Possess:
Bachelor's Degree in Cyber Security, Computer Science, or a related field, or equivalent related work experience
Experience deploying or operating EDR or NextGen AV solutions such as CrowdStrike, SentinelOne, Cylance, etc.
Experience deploying or operating vulnerability management systems such as Nessus, OpenVAS, Rapid7, etc
Experience delivering security solutions to customers as part of an MSP or MSSP
Familiarity with compliance frameworks such as NIST, PCI, HIPAA, etc
Hold one or more of the following certifications: Network+, CCNA, etc

These are just a few of the jobs in tech available through Purpose Jobs' listings. They're based in Detroit and Ann Arbor, but Purpose recruits for tech companies across the Midwest including Ohio and other Great Lakes states. Check out their Midwest tech job listings and let us know if you score a great job.
ann arbor tech jobs, detroit recruiting, detroit tech jobs, purpose jobs, remote tech jobs
---