FutureGood Uses Futurism To Mentor Entrepreneurs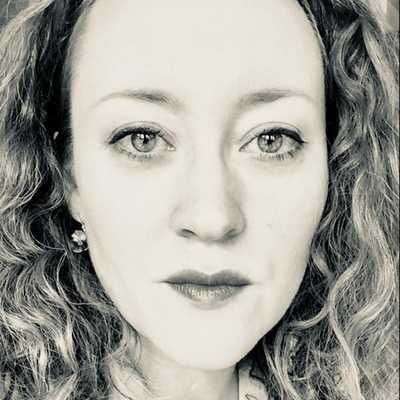 By Laura Cowan
Laura K. Cowan is a tech editor and journalist whose work has focused on promoting sustainability initiatives for automotive, green tech, and conscious living media outlets.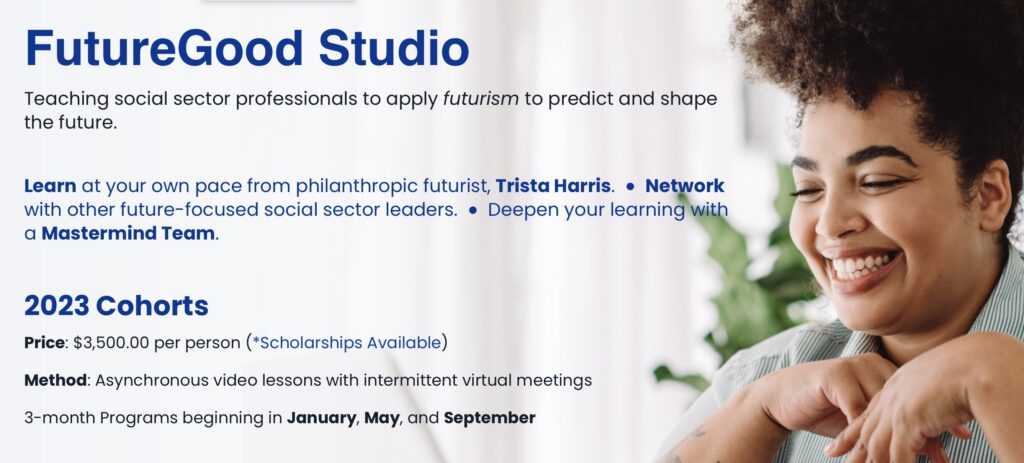 Dena Rapley came out of a career in higher education to work in outreach with Future Good, a startup that mentors entrepreneurs and business leaders using the concept of futurism. She says she was immediately hooked when she read the job description. "I've had jobs I enjoyed without that spark at the beginning, but there was chemistry between me and the job at the beginning," Rapley says. Rapley works with Future Good founder Trista Harris, founder of Future Good and a philanthropic futurist who has made her career as an entrepreneur and speaker about how we can use futurism to both predict and create the technologies of the future, and save the world. 
Trista's book is called Future Good: How to Use Futurism to Save the World. She based her book on her consultancy, Rapley tells us. The book launched her business. Trista came from the social sector and worked her way up to executive director of a venture fund and a major nonprofit. "She is a respected thought leader in the social sector," Rapley says. "She happened upon this concept of futurism. Futurism is being deployed every day in the banking sector, in finance and tech, in the government. It's a way of saying what's going to be going on in my space in 30 or 50 years, and looking toward being prepared for that eventuality rather than surprised by it." 
"[Futurism is] a way of saying what's going to be going on in my space in 30 or 50 years, and looking toward being prepared for that eventuality rather than surprised by it."

-- Dena Rapley, Future Good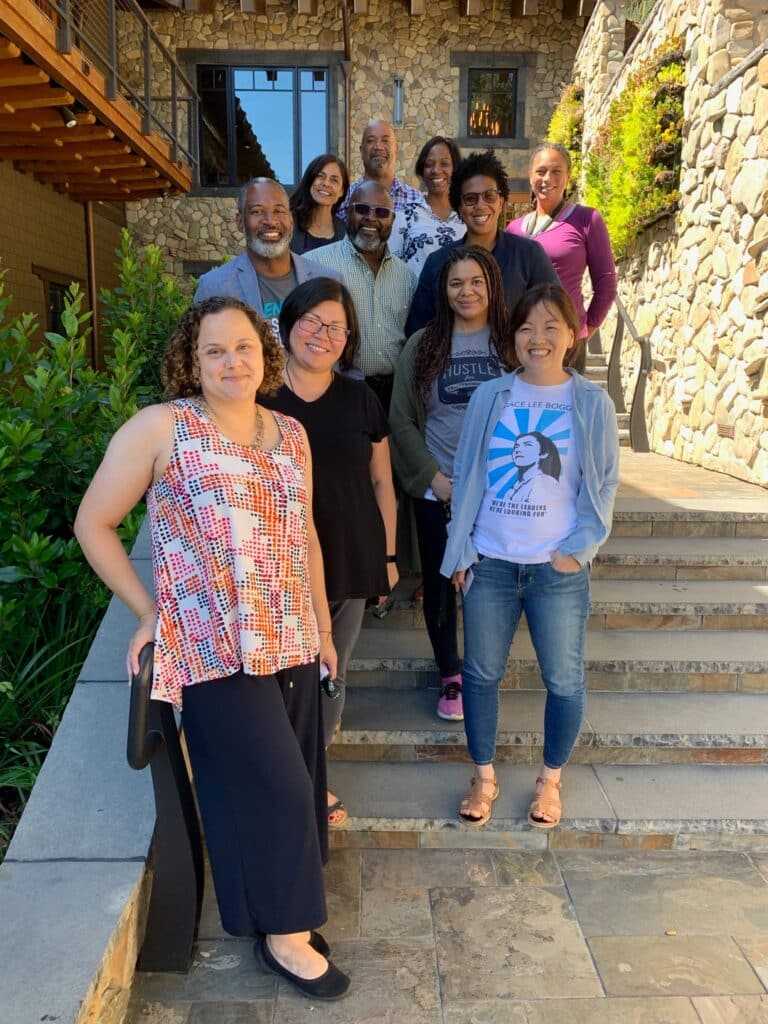 How Futurism Can Be Applied to Product Development
The example Trista likes to use when speaking is that of Kodak vs. Siri.
Rapley explains: "In 1980, someone came to higher management at Kodak and said, 'Look, this is a digital photograph.' And it was grainy and pixelated and took a long time to generate. They said, 'What is this? Why would anyone want this when they could have a perfect photograph in an hour?' Twenty-five years later Kodak went bankrupt because they were prepared, even though their own people warned them."
Contrast that to the story of Siri: "The developers of Siri didn't coordinate with Apple and their product didn't have a home yet. They saw where the tech was going and said if we can get to the station when the train comes in…. They met, and everyone talks to Siri every day more than we talk to our parents."
So, futurism in tech and business is not just about predicting new technology trends, but about making sure you are in the right place with the right product at the right time for conditions to support your success. This is what Trista is trying to capture for philanthropy and the nonprofit sector. "This is a tool of good," Rapley says, "and we need to put it into people's hands on the ground. We could change the world."
"The social sector can get bogged down, because they're grappling with real-world painful problems like hunger, poverty, and inequity. It's hard for people on the ground to trudge through these problems and push through with their full energy. Future Good helps people push through and empowers people to do their work so they're not just making next year 5 percent less worse than this year. The goal is radical transformation so we can change the world," Rapley says.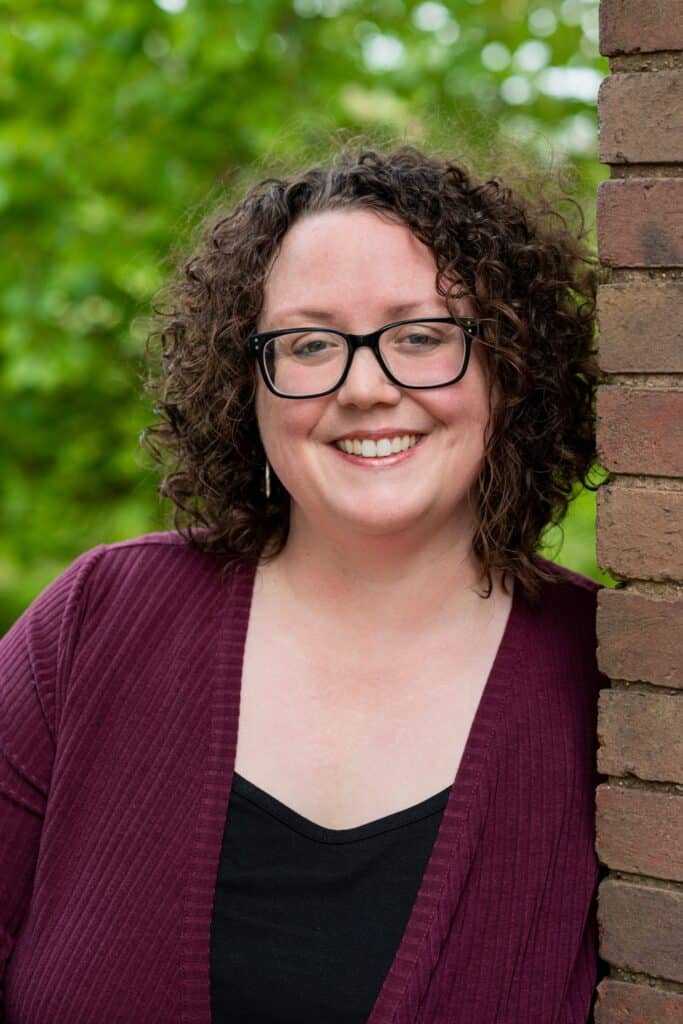 Dena Rapley, Relationship Manager and creator of FutureGood Studio classes.
Enter a Networking Class for Futurism
Enter FutureGood Studio, a class with a cohort that allows business professionals and entrepreneurs to network with other people learning how to apply futurism to their sector. Rapley was brought in to launch this class, which has 12 sections of content but is most valued for its networking opportunities during and after the event.
Rapley said she had been working with Imperial College London with an online MBA program. She came to Ann Arbor in 2022, though the team is fully remote and distributed. At the time when Rapley left London, their MBA program was ranked #2 in the world for an online MBA, and Rapley says it was a good reference point for what FutureGood Studio should look like.
Trista's book was turned into asynchronous video lessons in 12 parts thanks to a grant from the Target Corporation, and that content is used in the FutureGood Studio curriculum. The class launched in beta in September 2022, and the first official cohort is launching this week. If you're interested in joining, you can sign up as the class is in progress.

How Can Leaders Create a Vision Using Futurism?
How can leaders create a vision for their organization using futurism? What steps are involved? The FutureGood Studio course teaches a number of steps to this process.
The most important step is to envision the end goal first, and to do it in detail: What does the world look like for people on the ground or inside your office or people who are writing about this or deploying these techniques if your problem is solved? You have to get a very clear image of what that is, Rapley explains. And then you reverse engineer backward from the goal to figure out how to get not just to the goal but to that reality.
Then leverage your network for examples of "who can help me get here?"
Develop futurism habits: learn how to seek, recognize and grab trends, hints, clues and things you see around you that are pointing towards what the future is going to be. 
"Futurism is often deployed as a method of forecasting," Rapley explains. "We deploy backcasting. You start with this image in your mind and work backwards. What does it take between where I'm standing today and that image and what are the steps to get there?"
But predicting trends is fraught with ego and these days leads to fights when discussed publicly. How can you take people out of the insecurity of hearing you say, "I'm right you're wrong," and shift them into thinking in futurism terms for their own sake or their community? 
Rapley says they're lucky in that most people who come to them are pre-sold on the idea of futurism, but it does come up sometimes. "I think what we do to shift people's perspective is to start a collaborative experience," she says. "That's one way I would anticipate this happening. The program is asynchronous, but it does have a series of collaborative events. The content is part of it, and the other part of FutureGood Studio is that people have access to other future-focused leaders. I was surprised coming from higher ed, and thought everyone would be interested in the content. 60% of people interested in FGS are coming because they want to make alliances with other people in the sector and see how they're going to tackle XYZ problem in their organization. They want to be in conversation with the cohort."
What Futurism Looks Like in Practice
So what does it look like when futurism is applied successfully in the real world? Rapley gives the example of the recent hurricane that destroyed parts of Florida's Gulf Coast last year. "One community was built in a futuristic way, with buried cables so winds couldn't touch them. They had elevated roads and flood ponds to keep flooding out of houses. That town weathered the hurricane flawlessly. Neighboring communities were a disaster, but this community was fine because it was a planned build for increasingly destructive weather from climate change. In terms of bringing along the unwilling, talking about these trends helps."
If you would like to check out the FutureGood Studio class, the cohort is enrolling and beginning classes now. Classes start in January, May or September. Scholarships are available for small organizations to participate. The course completion comes with a professional certificate credential. Learn more in the intro webinar or find Future Good on social media or sign up for their futurism newsletter.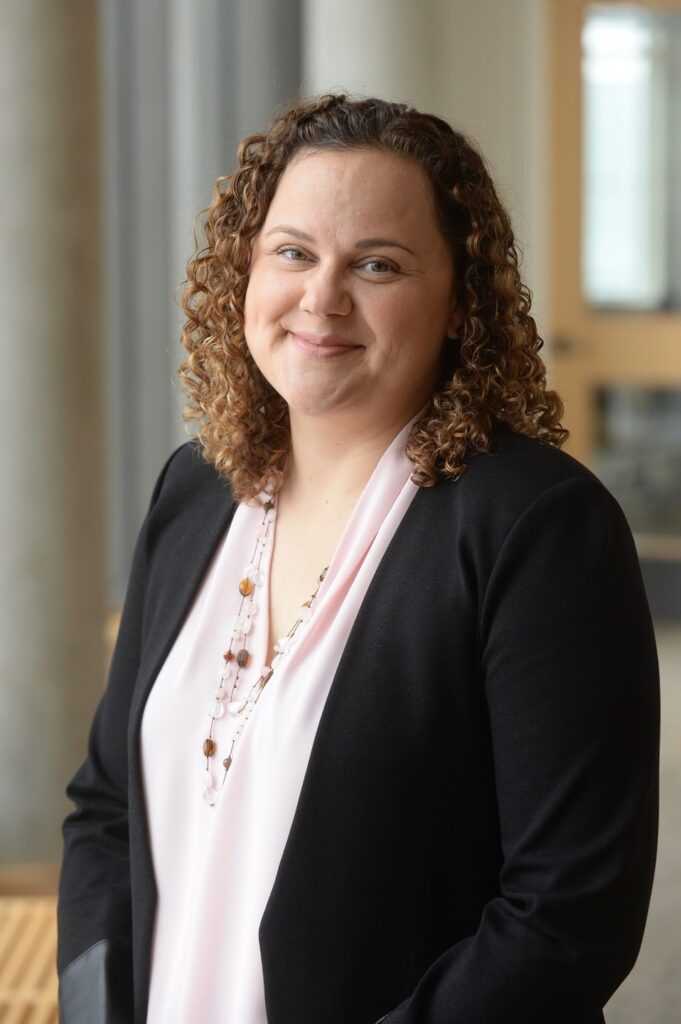 Trista Harris, Future Good founder
Trista Harris, President Future Good
Trista Harris is a philanthropic futurist and advocate of leaders in the philanthropic and nonprofit sectors using the tools of futurism to solve our communities' most pressing challenges. Much of her time is spent on helping visionaries build a better future. Trista is certified in strategic foresight by Oxford University and The Institute for the Future. She earned her Master of Public Policy degree from the University of Minnesota Humphrey School of Public Affairs and her Bachelor of Arts from Howard University. Before starting FutureGood, Trista served as the President of the Minnesota Council on Foundations, the executive director of the Headwaters Foundation for Justice in Minneapolis, and as a program officer at the St. Paul Foundation. Trista's work has been covered by the Chronicle of Philanthropy, Forbes, CNN, the New York Times, and numerous social sector blogs. She is the co-author of the book "How to Become a Nonprofit Rockstar" and the author of "FutureGood." She is a board member for Tides and Arts + Rec.  Trista also served on the Minnesota Super Bowl Host Committee and the Governor's Council on Law Enforcement and Community Relations, which was convened after the shooting of Philando Castile. You can reach Trista at Trista@WeAreFutureGood.com.
business networking online, business predictions 2023, dena rapley, future good, futurism classes, futurism in tech, trista harris, world predictions 2023
---