App Helps You Track Your Impact Fighting Climate Change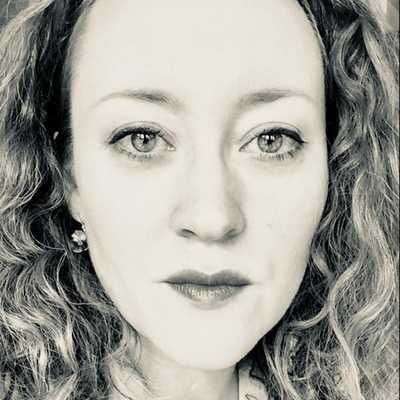 By Laura Cowan
Laura K. Cowan is a tech editor and journalist whose work has focused on promoting sustainability initiatives for automotive, green tech, and conscious living media outlets.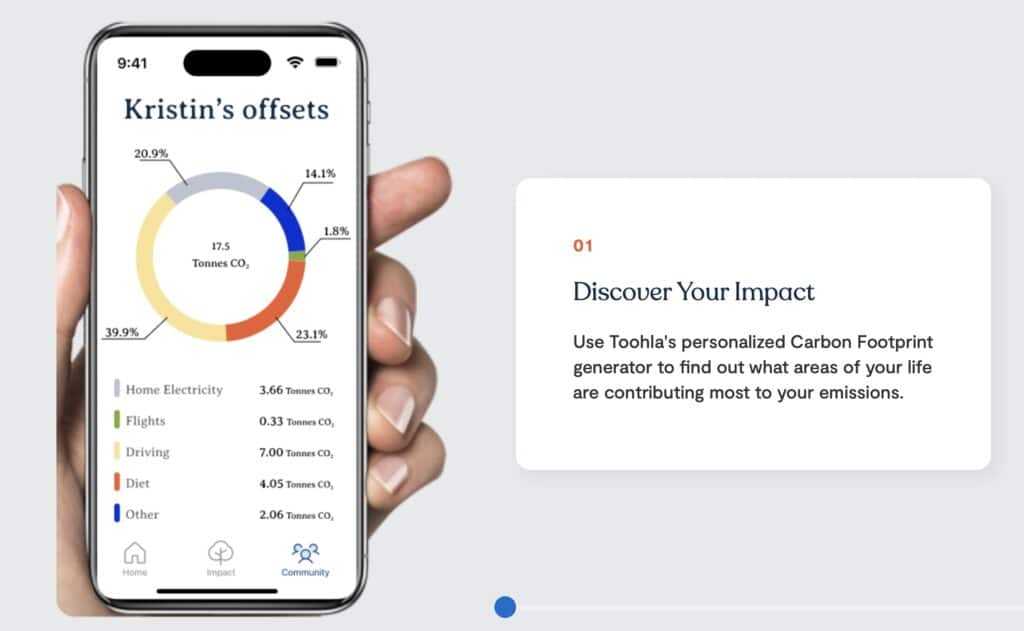 Do you feel a bit helpless watching the climate change, or are you tired of wondering if each new solution is mere greenwashing or too vague to make a real difference? Toohla is a new startup from Chicago that can help people participate in fighting climate change by calculating carbon footprint and offsetting it with carbon offsets that have been vetted for really making a difference with climate change.
Founder Pranav Buggana says the idea to start the company came from working on political campaign marketing. "I have a background in data science and climate tech," Buggana explains. "I worked for a local Chicago company that worked on marketing and political campaigns. They were founded by President Obama's chief data officer. I was always interested in aligning my skills with something that had purpose. I had been interested in social entrepreneurship since I was a kid, because I wanted to build something that was aligned with the difference you want to see in the world."
Then the extra nudge came: "My little brother who was even more interested in climate than I was. He visited the family in Chicago and had to travel really far, so there was no substitute for flying. By the time he traveled by train the holiday break would be over. He said he was vegetarian and did other things for the environment but felt bad about how flying has an even bigger impact."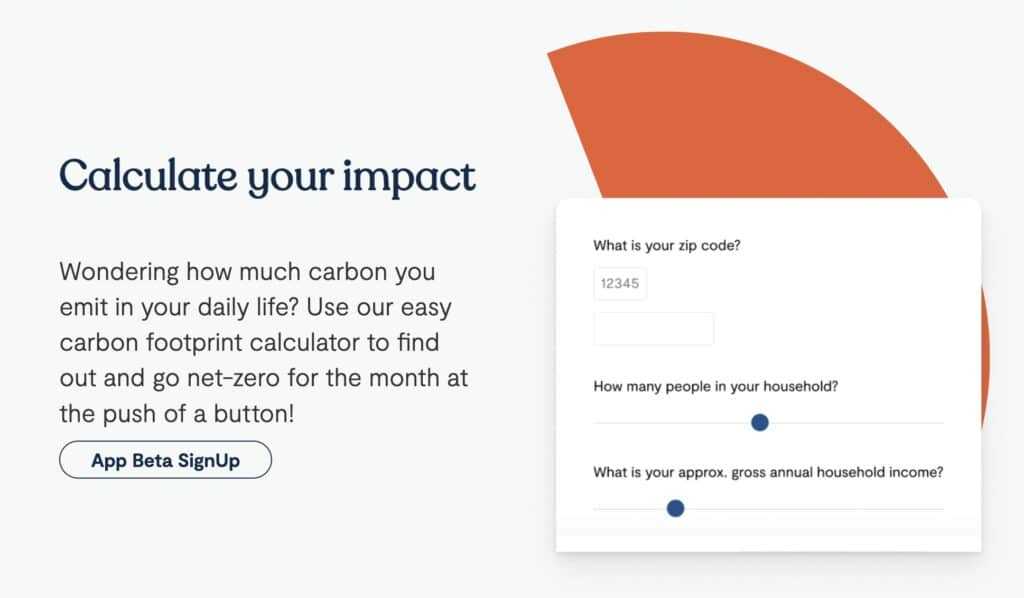 Buggana suggested he buy carbon footprints. "We spent time figuring out how an individual can calculate their carbon footprint and offset it. There wasn't an easy calculator or an easy solution to buy carbon credits to offset that. As we dove into the world of carbon credits, we realized there are good credits that have a high chance of reducing emissions and there are bad credits that don't do much."
Carbon credits or carbon offsets are ways that an individual or an institution can partner with an organization that directly offsets carbon. This might include planting trees, harvesting plastic waste from the oceans, or paying for clean energy to replace fossil fuels in energy production. But it can be difficult to track how much of a difference some of these interventions make.
"There are a lot of climate conscious people in my generation, and this seemed like a powerful tool if done right to build an app that helps people have an impact on their carbon footprint without missing out on seeing their family," Buggana says. "I wanted this to be accessible for the individual, so that meant to me making a mobile app. So many of our purchases are made on mobile, and there weren't many alternatives to clunky websites. So we built an app."
The Toohla app is intended for the individual, because right now there isn't a solution for individuals. The market is so young for carbon credits for individuals, just about 2 years old. The market for carbon credits for organizations that are consumer facing can have issues. For example, airlines have offered to help customers offset their carbon footprint from their flight, but Buggana points out that the feature is just a small check box during the process of buying a plane ticket, and it's offered after all the other airline fees are paid at ticket purchase or checkin, which makes it a potentially overwhelming add-on fee. "Airlines also aren't always transparent about which offsets are used in the carbon program," Buggana says. "It was also suspiciously cheap. I have a window into what the prices of higher-quality credits are. People to tend to pay more for those, so that seemed suspicious. There needs to be more transparency in the B2B and B2C space."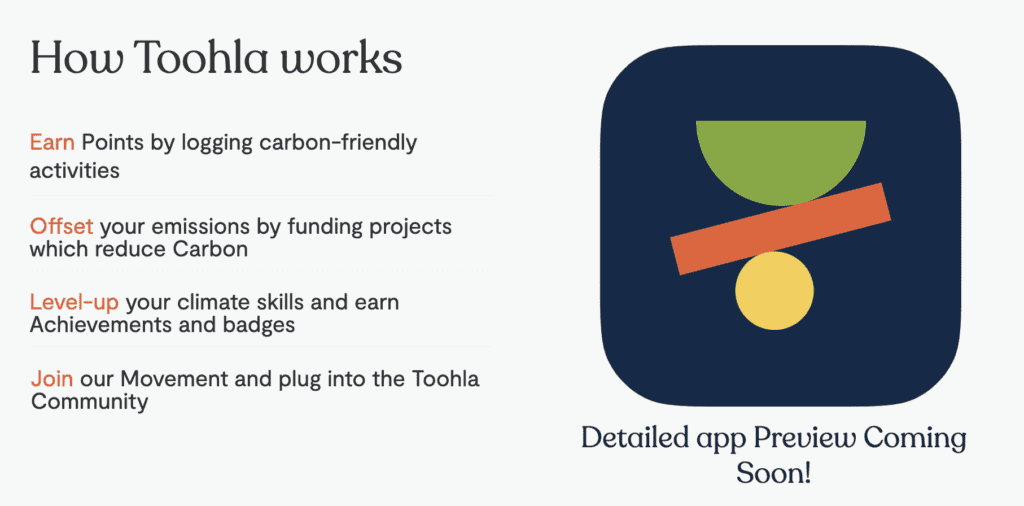 The Toohla app started with carbon offsets, but as Buggana researched net zero guidelines, he says that he realized offsets are really only designed to mop up residual emissions after first trying to reduce carbon emissions.
"I thought individuals should have the same guidelines and philosophy. There are certain things we can reduce: we can get a start thermostat so we're not blasting heat when we're out of the house. But obviously we still need heating and cooling, and it's unreasonable to expect people to compromise on that, so that's where offsets come into the picture. How can I offer people a product that allows people to both offset and reduce their emissions?"
Toohla uses gamification to encourage users to reduce their carbon footprint. You can calculate your average commute versus public transit to see how much carbon that saves, or calculate the average carbon reduction of eating a vegetarian versus the average meat diet.
Users have options to log these actions and earn points to visualize their impact. Toohla combines both offsetting and low-carbon alternatives in the app. The product is in beta, and currently the startup purchases carbon credits from vendors and retires them on behalf of users for a fee.

"Toohla can empower you to take action today and live without climate anxiety," Buggana says. "Think of us as your personal carbon coach. With Toohla, you can track your carbon emissions and learn how to reduce your carbon footprint. When you can't reduce your emissions, you can offset them at the push of a button in one app, with Toohla's trusted carbon credits and carbon capture solutions. We understand that climate change can be overwhelming, and it feels like you don't know where to start."
The best part is, you can have fun while doing it. You can earn points and level up by reducing your carbon footprint. Track your progress over time, and share with your friends. You earn achievements and badges and joint the Toohla movement and community to plug in with other sustainably minded individuals trying to make a difference.
By joining Toohla, you're going to join a Community of people who are all working towards the same goal: Building a net-zero world.
If you would like to learn more about the Toohla app, check it out at the Toohla climate app website.
carbon offset calculator, carbon offset startups, chicago startups, climate software, climate tech startups, individual carbon offset, pranav buggana, sustainable technology, toohla
---