Mentors of Michigan Tech: Ed Vielmetti and A2B3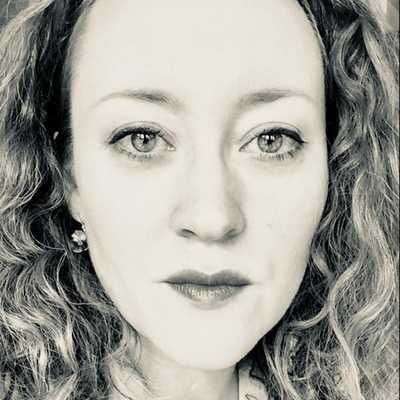 By Laura Cowan
Laura K. Cowan is a tech editor and journalist whose work has focused on promoting sustainability initiatives for automotive, green tech, and conscious living media outlets.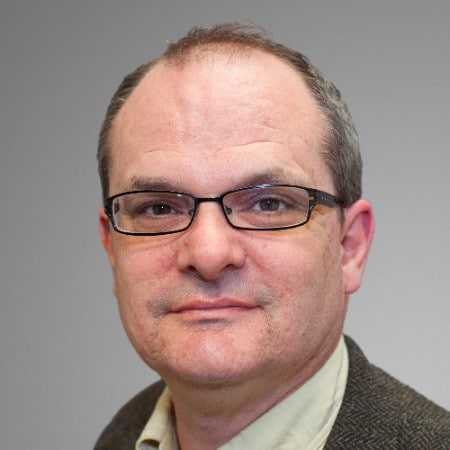 Vielmetti smiles a lot more than this in real life. Courtesy photo.
If you've been in Ann Arbor tech for more than a decade, you might have had lunch with him: Ed Vielmetti (whom you can follow on Twitter) is a long-time Ann Arbor tech guy and co-organizer of the A2B3 lunch networking group that brings together hundreds of professionals from tech and other industries to meet at various restaurant around town.
Vielmetti loves talking with people who are working with the Internet of Things, or learning about people solving problems at scale. Currently his main project is WorksOnARM, where he brings cloud native and data center software to ARMv8 servers. He hasn't worked at an accelerator like some other tech mentors you might have heard of more in the mainstream, but he's one of the tech guys who got the meetups in Ann Arbor started. Ann Arbor used to have some dedicated software people sprinkled around town along with a handful of tech companies. It was about the time when guys like Vielmetti started networking groups like A2B3 almost a decade and a half ago that people started talking about Ann Arbor developing as a tech corridor and putting some elbow grease into starting up accelerators, networking groups, and funding. Seems like ages ago now (8 years) that we attended a Steve Blank talk at the Ross School of Business with co-founder Archie Cowan, and Blank answered questions from the audience about what it would take to really get Ann Arbor tech going. His answer: more VC and angel funding to get the startup scene to critical mass, and more awareness of the talent Ann Arbor keeps pumping out year after year. Blank said at one point several years ago that Silicon Valley needed places like Ann Arbor to find fresh talent. Groups like A2B3 have tracked through nearly all stages of the growth of tech in Ann Arbor, and we're super happy to hear they're still running several hundred members strong.
Ed Vielmetti has been in Ann Arbor tech since email was a custom service he was trying to bring to faculty on the University of Michigan's North Campus in the late 80s. He has moved back and forth between tech and media locally for years, so we wanted to catch up with him and see what he was doing now. A2B3 is still going strong 13 years in, and Vielmetti has moved into all kinds of cool projects with the Internet of Things, radio transmitters, and more.
"I'm interested in people who are doing innovative stuff with computer hardware," he says, "whether it's building clusters out of little computers or putting computers in radios at the edge of a network to communicate. I'm interested in people pushing the edge of what's possible. Taking networks and computing power out past where people normally think of."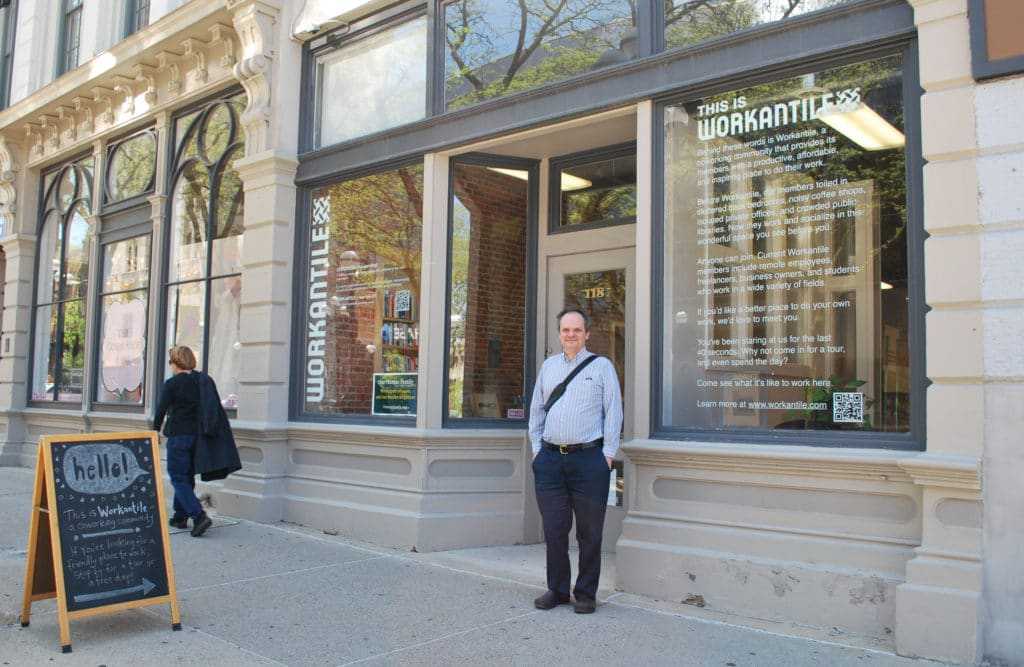 Ed Vielmetti stands in front of the co-working space Workantile that he works out of on Main Street in Ann Arbor.
He gives us an example of what this looks like in real life: "There's a fellow at Limnotech, Eddie Verhamme. They do Great Lakes water quality research, a lot of it on Lake Erie with these buoys with 100 watts of solar power, sensors, and some radios and cameras, keeping track of water quality and wave heights. You're pushing the edge of the network when you have a 1,000-pound solar-powered buoy floating in Lake Erie. You need to get data back that's reliable. The two of us organized a workshop back in February about this low-powered radio network protocol that is designed for really small embedded computers and low-powered radios... sending data to some data collect point... and trying to figure out what that space looks like. We'll probably do another [meeting] at some point, probably at least annually."
Vielmetti loves working with others who are pushing the edges of what both hardware and software can do, and how efficient they can be. "People think in terms of abstract computing units and virtual CPUs... but most of the things people think of is fairly modest in terms of computing power and the actual world of computer hardware continues to get more interesting in terms of if you had a whole machine what you could do with it.... There are opportunities for people to rethink their designs to be more efficient, cost less money, and take advantage of the last few years of innovation."
"If you really understand your problem and the hardware that might be available to solve the task," Vielmetti says, "if you know the algorithms that are key to performance, there are ten- to a hundred-fold performance or cost improvements to be had at a lot of stages along the way. I was talking to a friend of mine who rearchitected a system that was doing some message passing thing, and they reduced it from $20,000 a month to $500 a month in processing costs by being really clever and mindful of their resources. I think a lot of people's Amazon [Web Services] spend is convenient, but as soon as your spend gets big enough hopefully by then you understand what you actually want to do and there are a lot of opportunities for cost savings."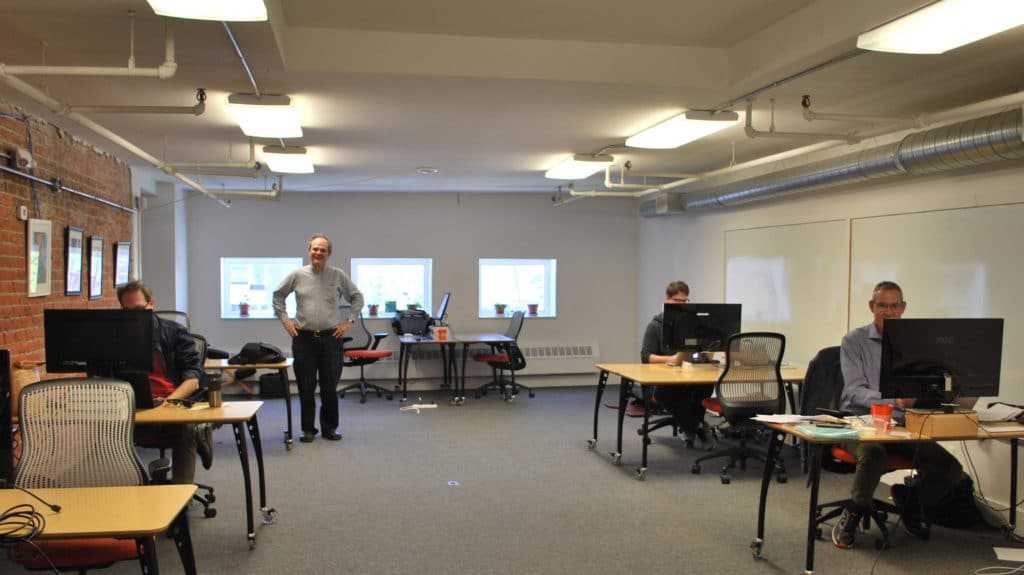 Ed Vielmetti and some of his colleagues at the Workantile co-working space in Ann Arbor, which brings together remote workers from tech and other industries.
Vielmetti is currently the Special Projects Director at Packet.net, and he was the founder of now defunct paper Ann Arbor Telegraph. He has worked with Cisco, ArborNetworks, Socialtext, the University of Michigan School of Information, Pure Visibility, and others. He worked for a while in media for the Observer, AnnArbor.com, and the Ann Arbor Telegraph. "I got back into tech sideways," he says, "through control systems working with solar energy."
"In the little world I'm in with ARM servers," he says, "I do a little newsletter, mostly news briefs, I'm trying to figure out what the industry is doing, report on new hardware, report on new software. There's about 300 people on the newsletter and it's free."
You can sign up for Vielmetti's newsletter at the WorksonARM website and learn more about the project. There's also a Detroit Internet of Things Meetup he co-organizes you can get involved with. Check out the A2B3 lunch meetings and tell us whom you met. Cool folks.
a2b3, ann arbor networking, ann arbor tech, ed vielmetti, tech meetups, worksonarm
---