Nexient's Silas Bush on Bringing Cannes Young Lions Best Practices to B2B Tech Marketing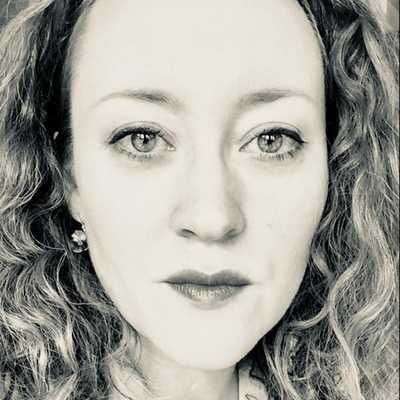 By Laura Cowan
Laura K. Cowan is a tech editor and journalist whose work has focused on promoting sustainability initiatives for automotive, green tech, and conscious living media outlets.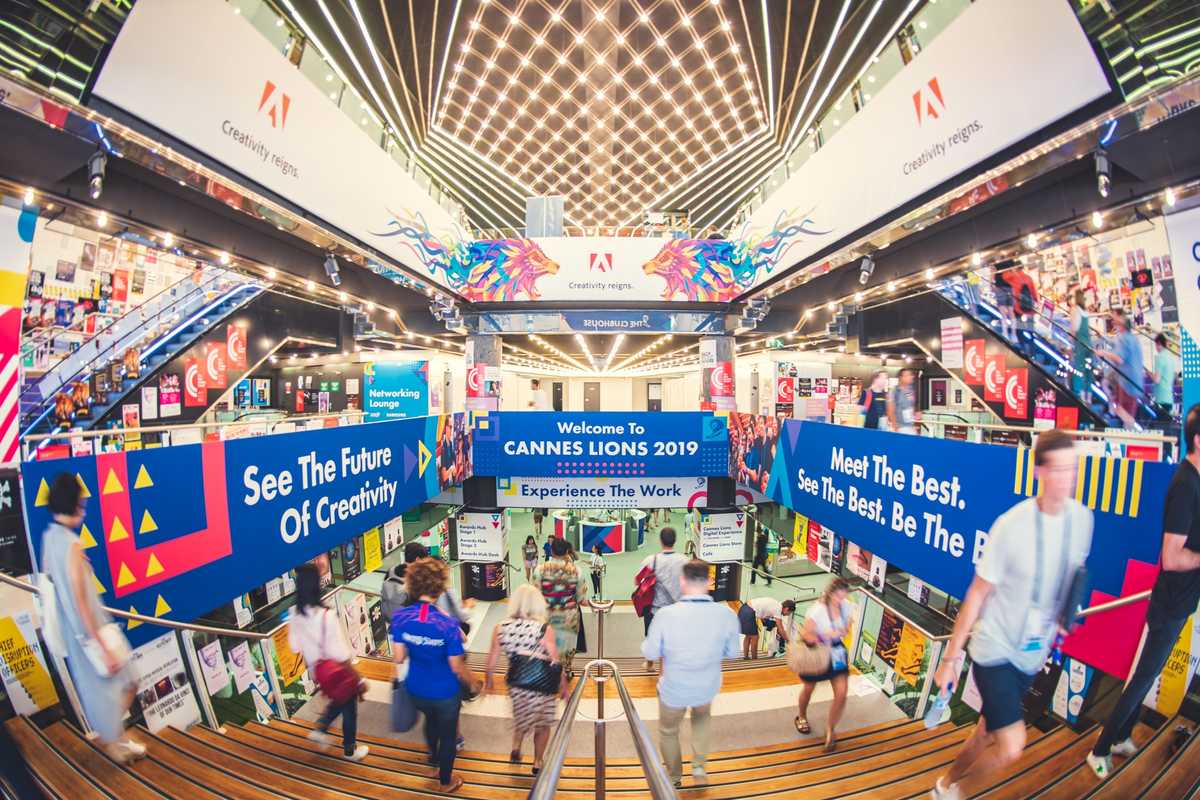 Cannes 2019 begins at the Palais in Cannes, France.
How does a young marketer bring best practices from one of the world's most elite marketing academies and festivals back to a tech town and apply it to B2B marketing? Silas Bush of Nexient recently was accepted to the Cannes Young Lions Marketing Academy, one of 4 small classes of marketing professionals at the 66th Cannes Lions International Festival of Creativity in France, and says he learned a lot from hobnobbing with the CMOs of major global brands from tech to retail on how certain marketing practices can be applied to any kind of business. Everyone from Loreal to Google and Facebook's Sheryl Sandberg to Redbull to actors Laura Dern and Jeff Goldblum were there for the popular global marketing festival on the French Riviera, where Bush says the connections with technology taught him an enormous amount about how to apply agency best practices to tech marketing.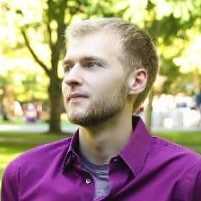 Silas Bush of Nexient.
"I realized that as a software marketer I fell into a niche in Cannes. There were 26 people in my class from 15 different nationalities. There were big brands. Knowing software puts you in a niche. The calibre of people I talked to was incredible, both from big tech brands and big name non-tech. Some of their talks were more management focused. A quote I liked was: 'Leadership's purpose is to create safety nets for team members to take risks.'" 
"In software, we are at the slowest rate of change in the world that we will ever experience," Bush says, "because everything continues to move more quickly. I try to keep that in mind with my work."
Bush brought back 40 pages of notes to his boss Cristin Balog at Nexient, who put him in charge of creating a new action plan for part of the company's outreach to new clients. Previously, Bush says, Nexient had done very well relying on satisfied clients to refer them business and return as repeat customers. Now he's working on ways they can reach out to expand the business at an accelerated pace. "We're at a time where we're ramping up lead gen practice," Bush says. "I was able to put more of these learnings into place because of my relationship with my boss Cristin and what Nexient is doing now. We made an action plan, and I'd still like to lead a lunch on the value of creativity with employees."
However, a lot of marketing advice from global brands that already have en established brand presence involves high creativity in advertising and spending a majority of budget on brand activation rather than direct sales efforts, which is not appropriate for smaller companies, especially in tech that is not public facing.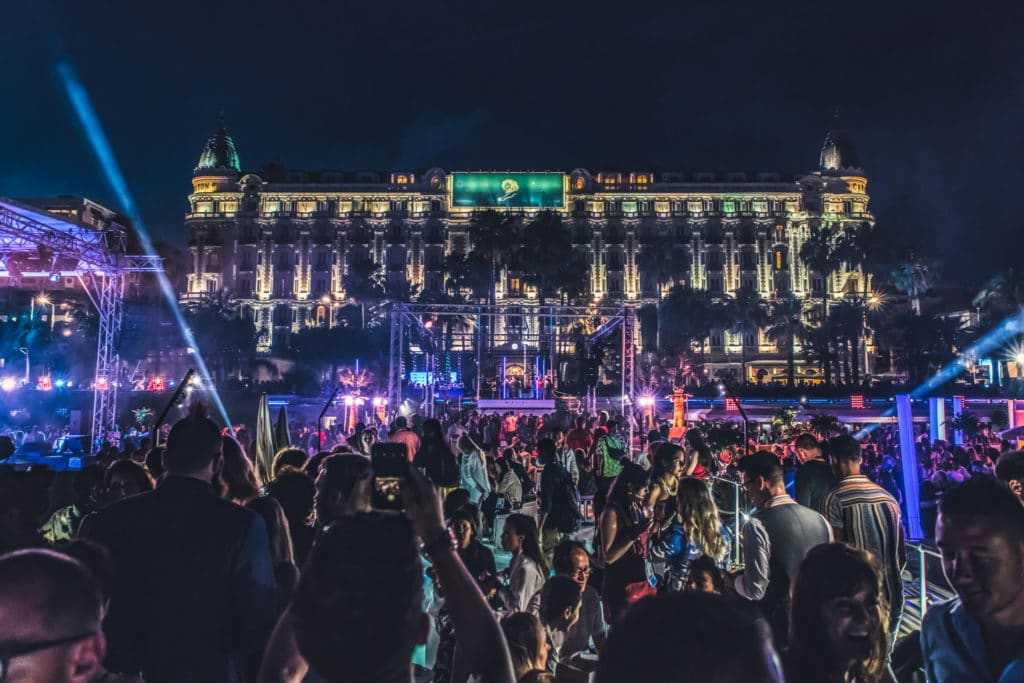 The Cannes 2019 closing party.
"The emphasis on creativity was tricky to translate," Bush says of the Cannes Young Lions Academy. "In the Midwest we're more resilient to shiny object syndrome. Our industries are not meant for that. Bringing this back to Ann Arbor is different because you have to remember I have all this knowledge about brand activation in marketing, but does that really apply to software and B2B marketing in the Midwest? My CMO would laugh at me if I said spend 75% on brand activation."
There were some things that Bush was excited to translate for tech. Normally marketing talks about a single sales funnel to a single audience. "This agency was talking about converting a sales funnel into a matrix," Bush says. "We wrote a conversion matrix where instead of leads funneling down to sales [you have a chart of different actions you take to reach different audiences], which turns the funnel into 5 different funnels, and helps you think about things holistically."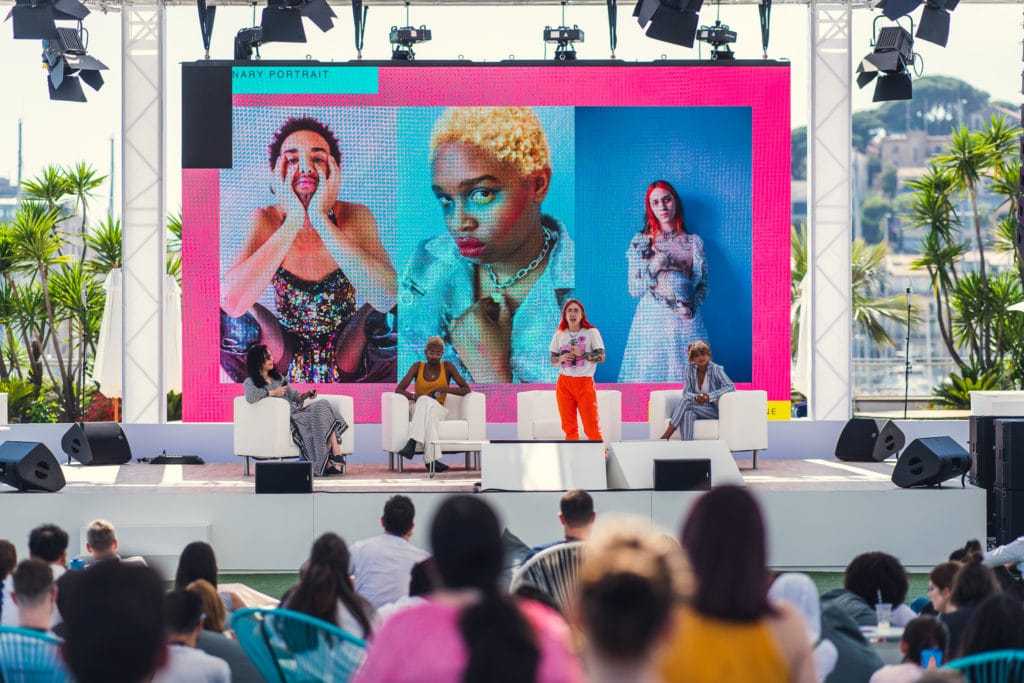 A panel at Cannes Young Lions 2019 on LGBTQ and male gender portrayal in media.
The idea of the marketing matrix is that your audience can change depending on which stage you're at in building your business or campaign. One step is a broad audience, one is core audience, and so on, and they are communicated with differently. 
"The other thing I really got out of the Cannes academy was finding your purpose," Bush says. "No ads win awards anymore or are effective if they're not emotional. These days your fridge tells you what to eat, and people often don't backtrack on outsourcing their decisions like this. Consumers are more skeptical of companies that don't take specific stances, even political these days, because they are giving up their decision-making process. They need to know this company is in line with their values [so they can trust them]. That's the reason behind this whole theme of purpose."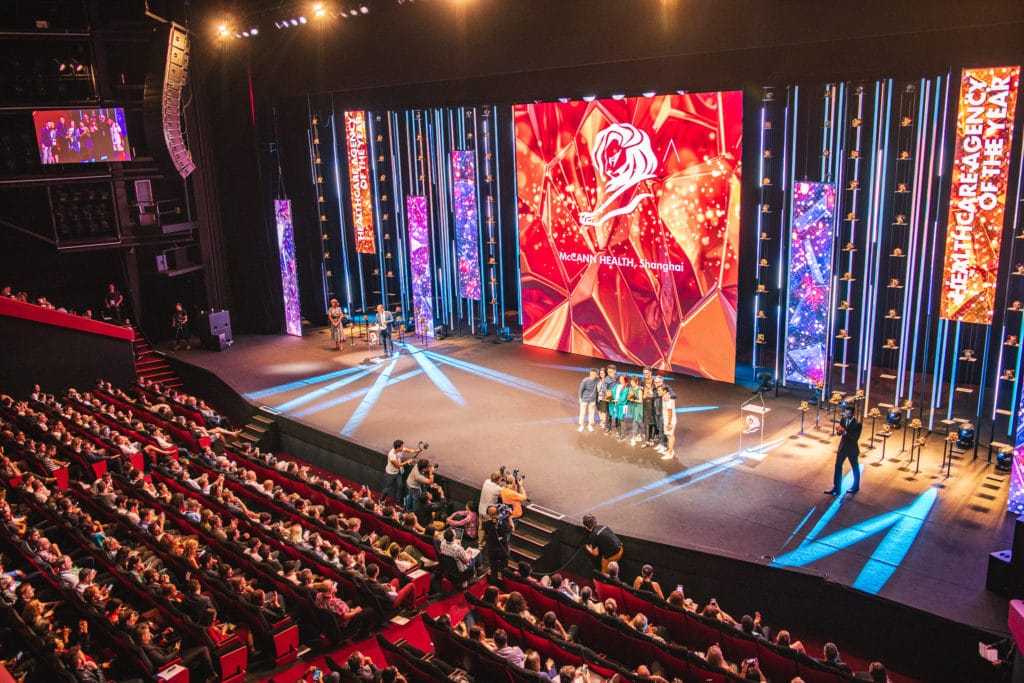 Awards night at Cannes Young Lions 2019.
It wasn't all hard work. "I went on a yacht twice, that was fun," laughs Bush. But mostly what he recalls is the intensity and speed at which content was packed into the academy. "We jumped right in. First thing, we did an icebreaker: We got into groups of 4 or 5, said what our bucket list was, and we had to make a business plan and marketing plan for that. As an icebreaker!"
The Young Lions academy and festival ran for 5 days in Cannes, France. Classes ran all day, followed by parties every night. "I learned a lot.... A lot of it is inspirational not actionable, though, and you have to be under 30 to get into this course."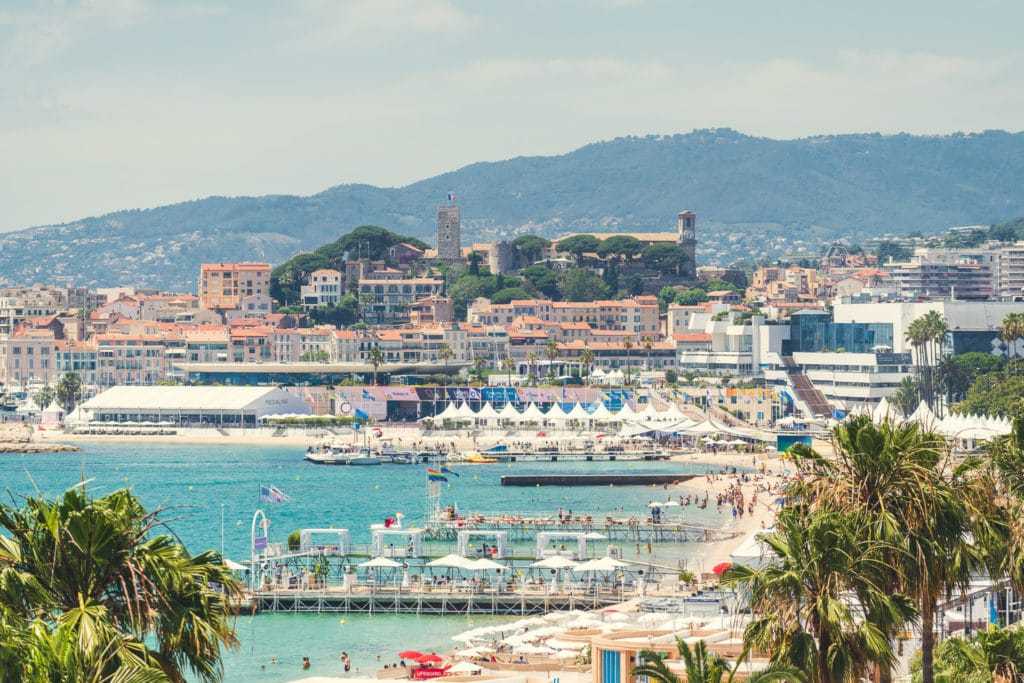 The French Riviera, backdrop for the Cannes Young Lions festival now in its 66th year.
"On the last day we created action plans, and it felt good being able to talk about how this relates to tech," Bush says. And seeing tech in the mix helped encourage him that his own work could be effective. "Google was there. They're using augmented reality as part of makeup tutorials. We got to see that as a demo, partnering with a Youtuber putting on lipstick. Sixty percent who watch these videos lead to purchase, which is incredible." 
What's next for Bush? San Diego. Family circumstances took him out of town immediately after Cannes, which was unexpected. "My next job is going to be at an agency," he says. "My number one choice was to work for Brandetize based in San Diego, and I just got the offer last week. I've always been B2B and have an agency gap to fill in my work experience. I will be doing digital work for them, and hope to work my way up in agencies after that."
If you'd like to keep up with Silas Bush, you can find him on LinkedIn. We only just met Silas on the hackathon planning committee during 2019 Tech Trek and wish him the best in his career as he moves on. To learn more about the Cannes Lions festival and academies and to see if you can send your own tech marketing people, you can visit the Cannes Lions website to see the plans and competitions for 2020. Nexient is also now looking for a replacement for Silas. Check out the Nexient careers page for more details.
cannes lions, cannes lions 2019, cannes young lions, marketing academy, nexient, silas bush, tech marketing
---