leadership, sustainable energy
Help OSHKI Clean Up The Great Lakes Plastic Pollution To Create Upcycled Gear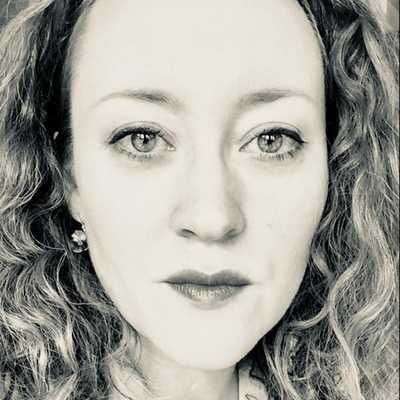 By Laura Cowan
Laura K. Cowan is a tech editor and journalist whose work has focused on promoting sustainability initiatives for automotive, green tech, and conscious living media outlets.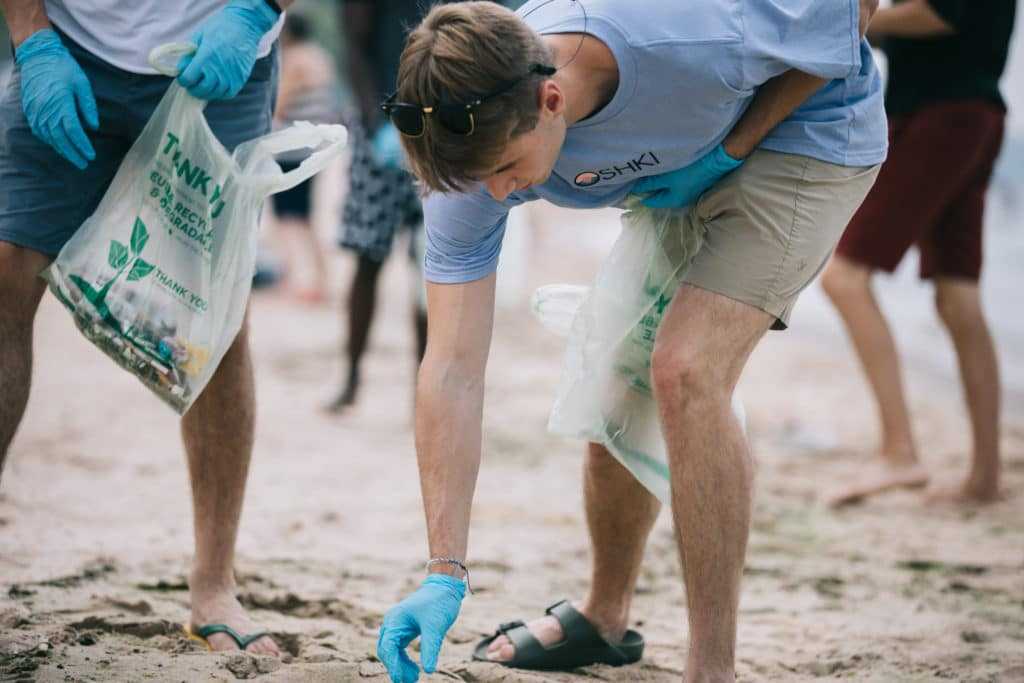 Oshki Beach Cleanup Here Marquette Beach Muskegon, MI www.AdamAlexanderPhoto.com ©Adam Alexander Photography 2019
Don't know about you, but when we were in high school we were at most studying how to play a musical instrument and doing too much homework, not starting a company. OSHKI founder Jackson Riegler of Muskegon, now a student at the University of Michigan, decided as a junior in high school to create his startup to help with Great Lakes plastics pollution. The polyester yarn used to create t-shirts and more gear coming to the OSHKI website and an upcoming retail shop on the lake shore in Muskegon is sourced directly from U.S. plastics waste, some of it even collected by volunteers cleaning up the beaches directly with OSHKI by Lake Michigan.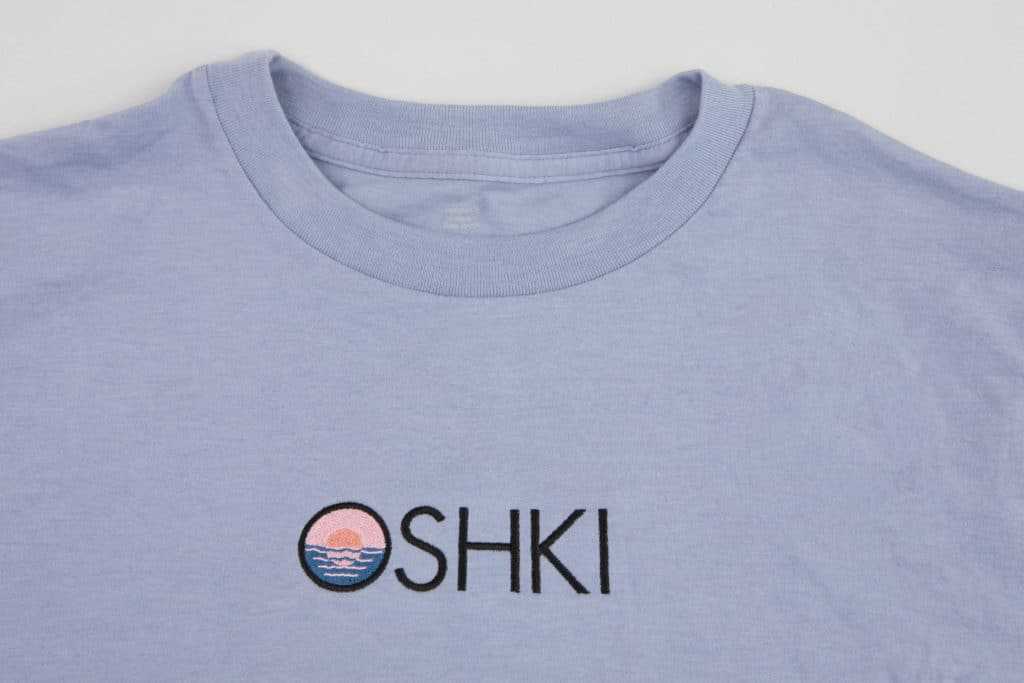 "Oshki means 'fresh' in Ojibwa," Riegler tells us. "I started the company in response to budget cuts funding Great Lakes cleanup. We still give back 5% of our profits to nonprofits working to preserve the Great Lakes." Riegler says he knew someone at the Optimize student venture incubator program at the University of Michigan, and he had a lightbulb moment "seeing resources at the University of Michigan not available in my hometown." A lot of young people in Muskegon have the same energy for starting companies and doing good to give back, he says, but the resources were here so he made the most of them.
"I redesigned our supply chain freshman year [of college]," he says, "to source all recycled waste out of U.S. plastic waste." He says he's the only company of his kind to use only plastics from the United States. "A lot of companies now use recycled polyester but don't pay attention to where it comes from," he says. China stopped buying American plastic waste in 2018, which left plastic waste building up domestically, and Riegler saw an opportunity to keep the recycling chain closer to home. "One hundred percent of our packaging, all of it is sustainably sourced this way," he tells us.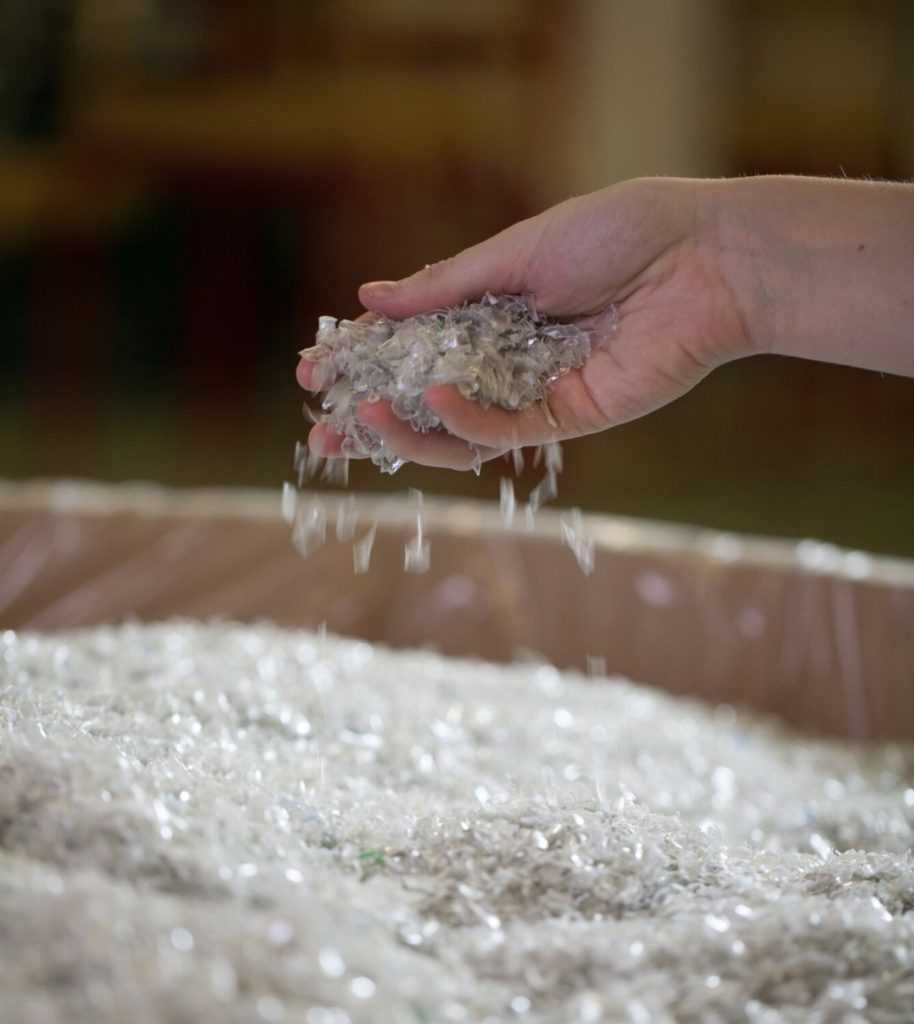 Plastic chips recycled from waste that are used to spin polyester thread for OSHKI t-shirts and other apparel.
How on earth does he keep track of this, expand product offerings, and manage being a student? We've seen student entrepreneurs do amazing things, but this level of conscious manufacturing is next level. Riegler laughs. "It was basically emailing 500 people," he admits. "Optimize helped us find suppliers and we worked on building our network." Riegler says working in the Optimize program where he was offered capital to help with initial merchandise orders to get going and lots of mentorship on how to set up and run a business was a very encouraging process for him. "People's willingness to help and the people I met made it all worthwhile," he says.
As of right now, you can order unisex t-shirts from OSHKI that are 100% recycled polyester, and Riegler has women's legging in development. He says it takes a long time when you have to design and source these things for manufacturers from scratch rather than using existing "blanks." He admits when asked that it is challenging to scale the company to offer more merchandise so they can keep the company growing. Men's performance shirts are also on the way, however, and men's board shorts next spring.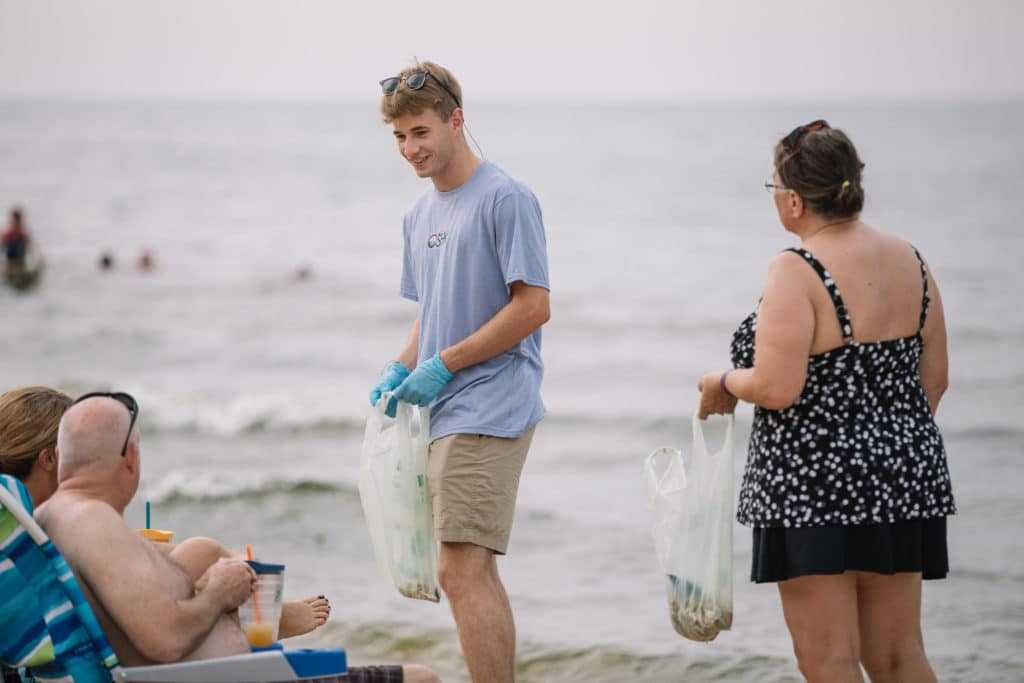 Jackson Riegler pictured center helping with a beach cleanup in Muskegon, Michigan. www.AdamAlexanderPhoto.com ©Adam Alexander Photography 2019
Beach cleanups with OSHKI are listed on the company's social media on Facebook, Twitter, and Instagram. This summer, they started sending plastic waste collected from these cleanups directly to their new manufacturer in North Carolina. "It's a hands-on opportunity for customers to see what we're doing," Riegler says. "We might do another cleanup in September, definitely another one next summer (when he's out of school for the summer!) and maybe expand to other towns." Meanwhile, if you'd like to support efforts to clean up the Great Lakes, Riegler recommends donating to the Alliance for the Great Lakes and getting involved with their Adopt a Beach programs. Most trash in Muskegon builds up in areas that trap debris like piers or the large metal structures off the beach that Riegler says used to be used for large-scale boating. He times cleanups after festivals to catch more waste, which often is as small as plastic pieces the size of a dime and hard to catch. This, of course, gets into fish and pollutes the $13 billion fishing industry. "I could go on," Riegler says. For now, he finds e-commerce not only convenient as a retail channel but the best way to use technology because "it tells our whole story with video integration," he says. "The full experience is on the site."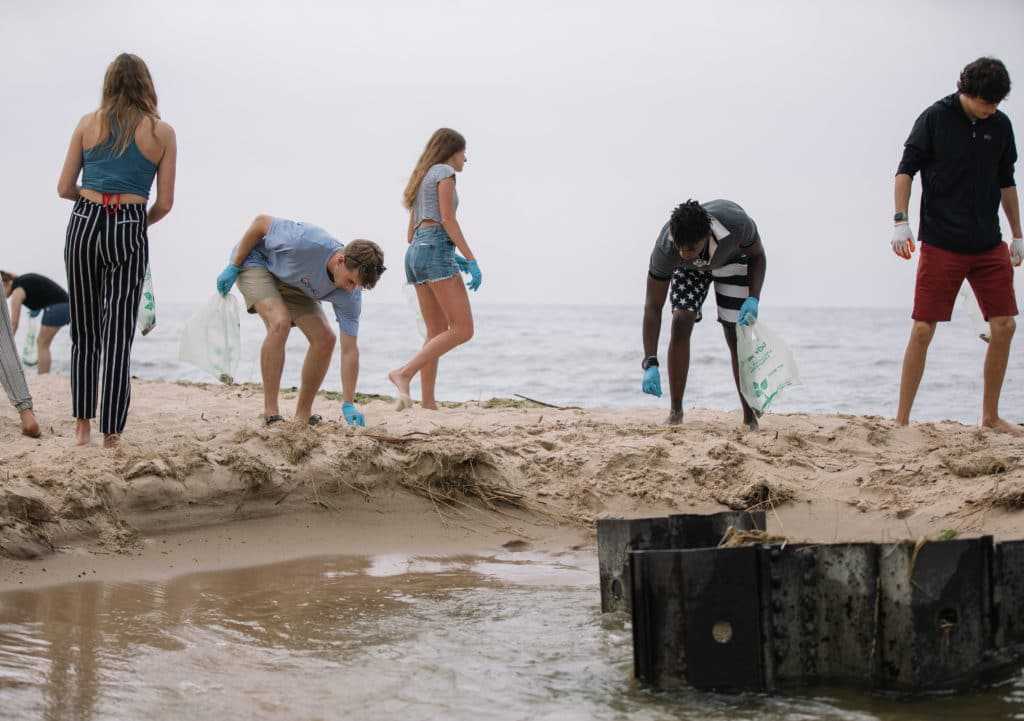 Oshki Beach Cleanup Here Marquette Beach Muskegon, MI www.AdamAlexanderPhoto.com ©Adam Alexander Photography 2019
We asked Riegler how Muskegon is faring lately, as the economy struggled in recent years. "Our company overall encapsulates what the youthful energy of Muskegon is right now," he tells us. "There's actually been a lot of growth in the last 10 years, and more development there than I've ever seen. I'm excited to be a part of that. I run OSHKI out of Muskegon during the summers. Our packaging is done there. In 2022-2024 I expect a new waterfront development in town to be ready for our first retail store right on the water ready for summer traffic."
ann arbor business news, great lakes alliance, great lakes cleanup, jackson riegler, lake michigan, microplastics, muskegon business news, optimize, oshki, plastics pollution, recycled clothing, sustainable manufacturing, university of michigan, upcycled plastic
---