Human Element, of Top 20 Fastest Growing Companies in Michigan, Creates The Kind of Culture They Want To Stay In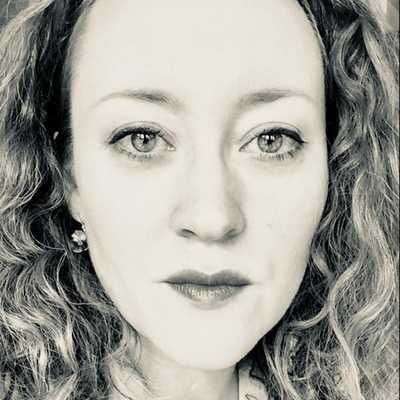 By Laura Cowan
Laura K. Cowan is a tech editor and journalist whose work has focused on promoting sustainability initiatives for automotive, green tech, and conscious living media outlets.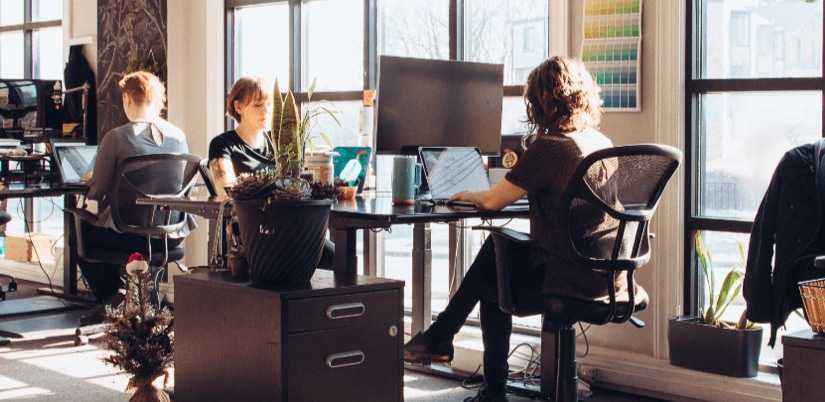 Human Element's offices are located at the west end of the Broadway bridge in north Kerrytown, which makes the parking tricky but the culture artsy and cozy.
"We've been experiencing 3-4 years of 30% growth rate year over year," Human Element's Ben Lorenz tells us. "We've been an Inc 5000 company 3 years in a row and last year were named one of the Top 20 fastest growing companies in Michigan." Ann Arbor is one of the fastest growing tech hubs in the Midwest, but what explains some companies like Human Element growing so much more quickly than others? To some extent, it's positioning and the market they're in. It's no secret that AI companies are hot, as well as security. An e-commerce strategy company like Human Element has a lot of work to do catching up Midwest companies to digital business processes and online sales. But that's not all it is.
"We come from the human side," Lorenz says of Human Element's approach to ecommerce solutions for B2B and B2C companies, where the consultancy develops websites, marketing, UX, and ecommerce strategy for companies streamlining and digitizing older business sales processes. "People have been doing this work for a very long time. We like to learn about the human side so we can help transform it into a digital process. Human first informs how the technology should be applied. We see how humans do the work first, iron out the kinks, then apply tech to that process."
Lorenz says the challenge with building a company like this is that they have grown so quickly they've already hired the talent they can find in their space that is ready to do this work. That's because it's not just about the tech skills but rather a mature approach to interacting with teams who already know their own industry and process and need tech applied in a way that interfaces with humans--a high level of skill for understanding people's needs. Human Element is the kind of company that pushes work-life balance and creating the kind of culture they want to live in, and Lorenz says Ann Arbor is a good place for that.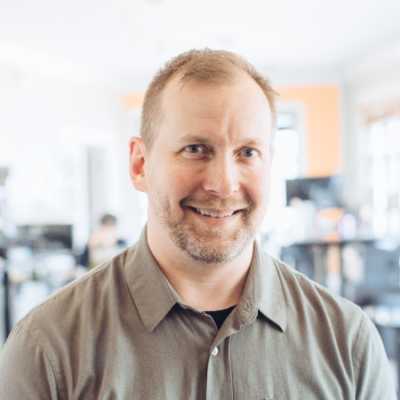 Ben Lorenz, co-founder of Human Element.
"Work-life balance means bringing excitement from outside work, and Ann Arbor wants that," Lorenz says. It's not always about being passionate about your work, but being excited about your life so that it bleeds over into enthusiasm for work because your life is balanced and healthy.
How To Build A Balanced Work Culture
Part of assembling the right growing team involves training talent capable of doing what Human Element does. "We changed from a doing organization to a teaching organization," Lorenz explains, in order to meet that goal. He says it takes a good 6 months to get a new hire up to speed on the Human Element process and way of approaching clients and ecommerce strategy development. You can't just hire someone and drop them into the deep end. Teaching people how to integrate into the Human Element process is crucial.
What does a human-first approach look like in Midwest industries that are sometimes 100 years immersed in their own traditions and cultures and processes? One of the openings for this kind of consultancy comes from an auto industry whose senior leadership is aging out, Lorenz says, and younger leaders are more eager to transform the culture of manufacturing from within by hiring in consultants to assist them in not only developing modern sales and ecommerce tech processes but help influence a sea change in culture to something more agile. Sometimes this is easier to achieve by hiring consultants in to a corporation than pushing for policy change from within, and Lorenz says he sees new leaders bending some political rules to bring in the benefit of this culture change to make their organizations more nimble. When the push for change comes from both sides, it creates positive partnerships.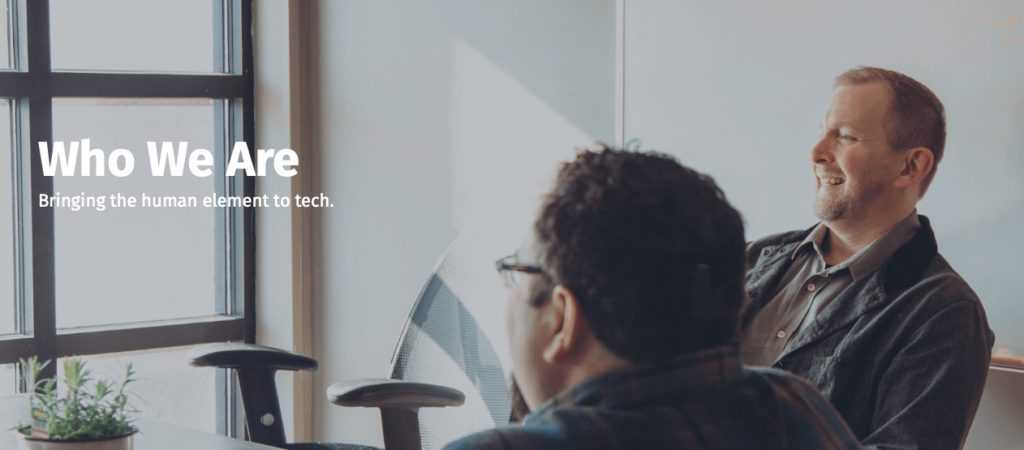 E-Commerce Tools For Business Transformation
Human Element leverages a number of technologies to support their work, but the basis for much of what Human Element does is a systems integrator for a software product called Magento, where 80% of features can be customized to build online ecommerce solutions for companies. From light manufacturing to retail and companies from $25-500 million who have an online presence already, this option allows an entire team to come in and work with a leadership team to create ecommerce solutions and streamline sales processes. "Customers are endeared to us because we bring results," Lorenz tells us. "These new leaders want to hire us as consultants to bring results quickly."
Lorenz says he founded Human Element with co-founder Jason Magee after being in a band together as kids. Some of the company's human approach comes from the friendship the company is founded on. Magee and Lorenz have played gigs together, remained friends for decades, and still work in a partnership outside Human Element.
"We even got online one day and said there must be a real estate website for churches," Lorenz says, "so we could renovate a recording studio together." They found one, they bought a church in Michigan, and now they offer a retreat-like setting for musicians to come record while staying on the property at willis-sound.com. Love of music also led Lorenz to help found TechCity Jam with Bank of Ann Arbor Tech Industry Group President Michael Cole, which last weekend drew tech people from diverse companies around town for jam sessions including everything from EDM and hiphop to an award-winning Armenian band.
Sometimes a human-first approach sounds like so much marketing, but for a company like Human Element, it's their bread and butter and the foundation of how founders Magee and Lorenz have stayed steady through explosive company growth and working closely as partners and friends since they were teens. If you would like to learn more about what Human Element is doing, you can check out their blog or keep an eye on their careers page. They are always looking for more talent to scoop up as they grow.
ann arbor news, ann arbor tech, ben lorenz, business strategy, ecommerce strategy, human element, jason magee, michigan business news, tech marketing, tech news
---