Tech Leaders from Barracuda Networks, SkySpecs & More Talk Startup Leadership @ Rising Leaders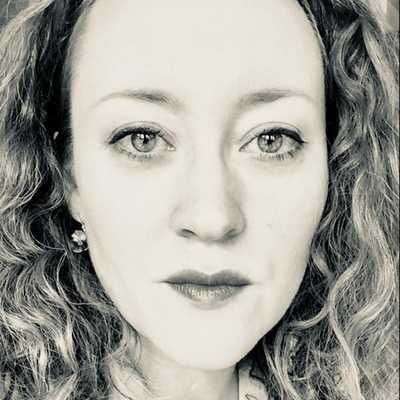 By Laura Cowan
Laura K. Cowan is a tech editor and journalist whose work has focused on promoting sustainability initiatives for automotive, green tech, and conscious living media outlets.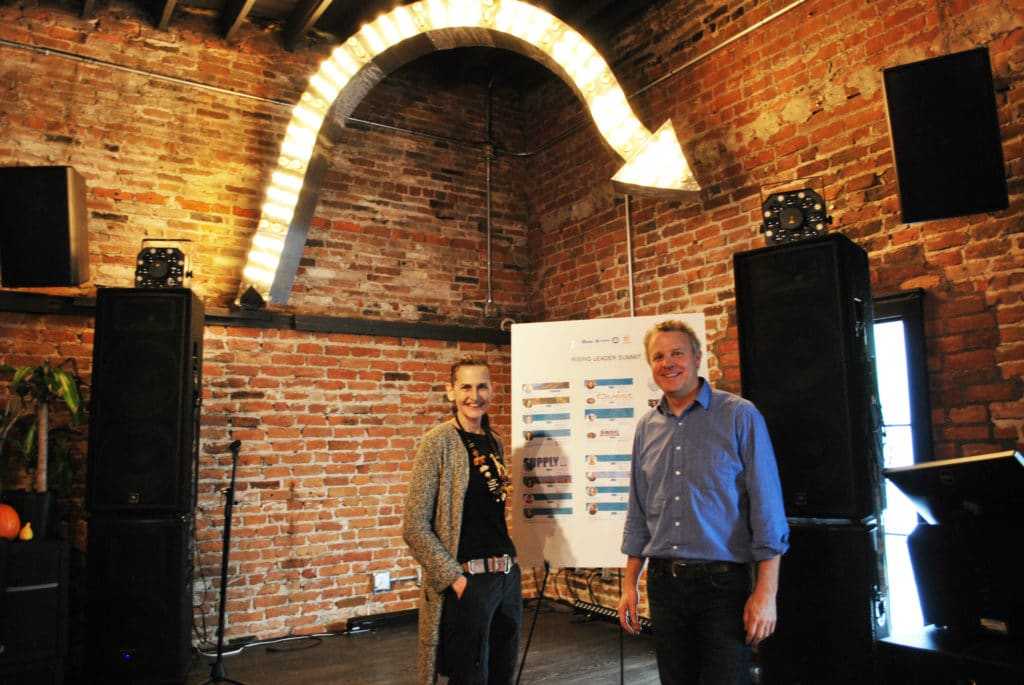 Rising Leaders founder Dave Haviland and Amy Cottrell also of Phimation Strategy Group stand in front of a list of Rising Leaders participating in the event at Circ in Ann Arbor.
Today we caught up with the new Phimation Strategy Group and Ann Arbor SPARK sponsored Rising Leaders program, which piloted this year to mentor business leaders in the Ann Arbor area. At the Circ Bar in Ann Arbor, we heard speeches from several tech, talent, and business leaders to hear their best career advice and leadership lessons.
Productivity and Managing Teams in Tech Startups and Corporations
First up, a panel with Barracuda Networks security company's VP Product Management Alon Yaffe, AdAdapted co-founder and CRO Molly McFarland, and CEO of windfarm inspection drone tech startup Skyspecs Danny Ellis, which focused questions on how to avoid micromanaging a team and handling productivity issues that sometimes plague startups.
"Where is the line between helping others be productive versus being productive ourselves?" Mike, an audience member who manages at tech startup Kumanu, asked. The panel agreed that at some point, you have to decide if you are going to focus your energy on being a doer or a manager, and that there's nothing wrong with either one, but there is a tipping point where you move from helping your team to micromanaging.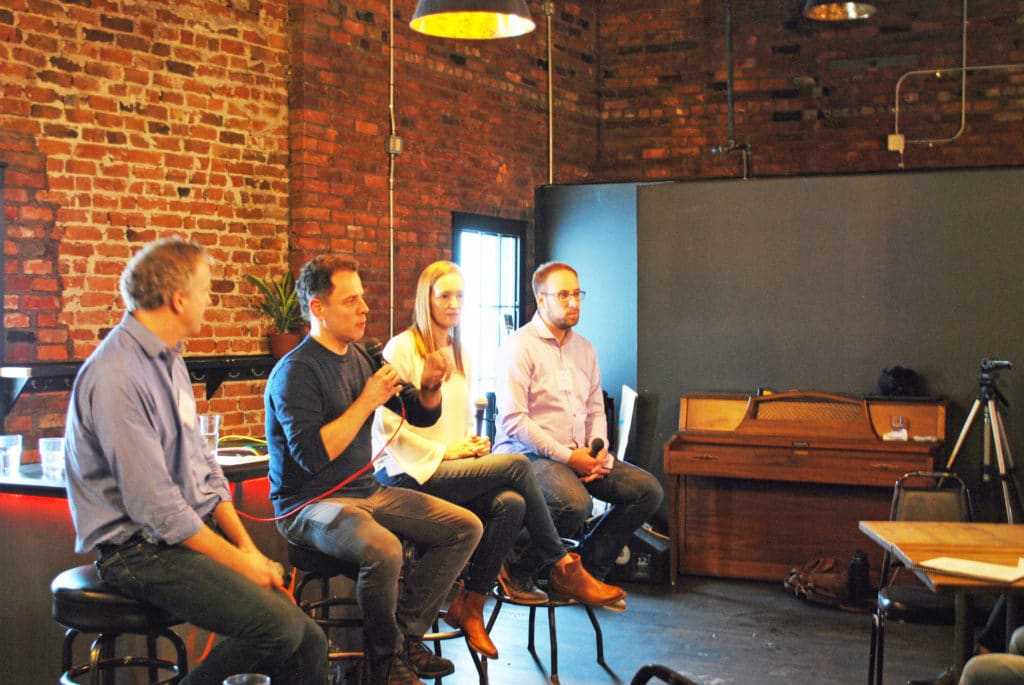 Alon Yaffe of Barracuda Networks addresses the room, with Molly McFarland of AdAdapted and Danny Ellis of SkySpecs right.
"We don't measure productivity by velocity," Barracuda's Yaffe said of how they handle productivity problems. If team members get to a point where they hit a limit on what they can do, they're encouraged to break the problem down into steps to see what's wrong rather than just push to work faster.
"We don't measure productivity by velocity."
"Or you could just start your own company and do everything yourself," McFarland joked of wearing so many hats as a founder at AdAdapted.
Ellis of SkySpecs pushed OKRs for quantifying productivity and goals, since one of the issues raised from both sides of the C suite was how to handle communication glitches when teams know what they're supposed to do but not why.
"I delegate everything," Ellis said of his hands-off approach to management. In Ellis's strategy, management means offering resources and hiring a team that's smarter than you to handle the problem and not getting in the way, while having team members decide how to set quarterly goals on how to meet company objectives.
Breakout Networking with Engage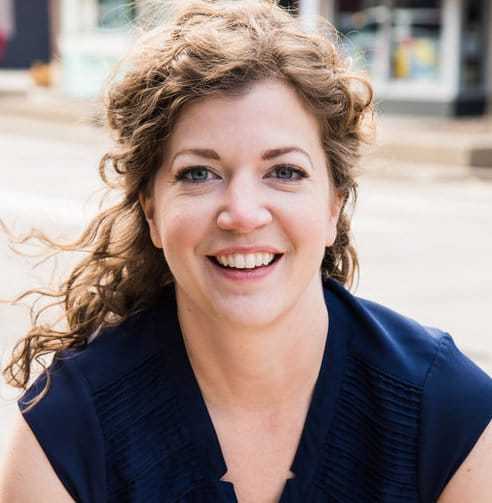 Brooke Boyle of Engage, a networking service that focuses on connecting people in the Ann Arbor business community.
Brooke Boyle of Engage was on hand to organize breakout networking sessions in which small groups discussed prompts from what you wish you were working on to what you're still thinking about that happened last year. It was a great way to mix with a crowd of people that was relatively small but still could use the boost connecting.
"I think of these conversations in terms of storytelling," host Dave Haviland, founder of the Phimation Strategy Group that created Rising Leaders, said of the sessions. "If you get stuck, you can think about what is the backstory, the tension or problem, and the arc meaning where are we going from here?"
"What are you working on now that is exciting or risky?"
"What are you working on now that is exciting or risky?" Boyle asked the room, and we broke out into small discussions. Alon Yaffe ended up in our group with two gentlemen from a science startup spun off from the University of Michigan and another tech startup with a smaller staff. They were figuring out what the parameters were on being a COO with a founder that had been wearing all the hats, or shifting from a Silicon Valley job to a Detroit startup with a commute.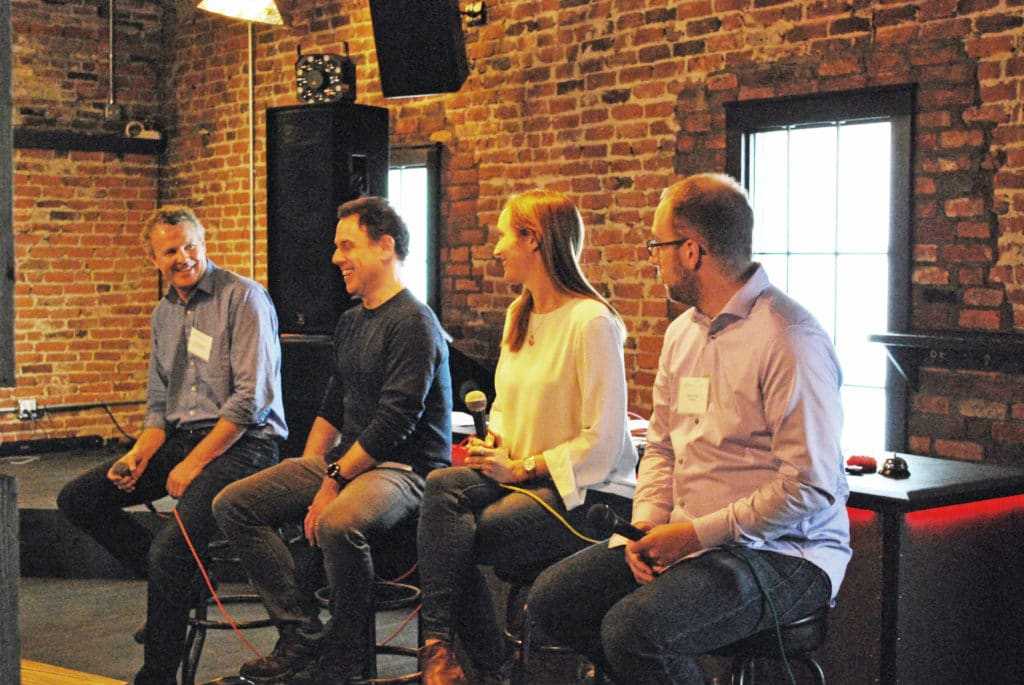 One thing that was very interesting and helpful about the event besides intimate size was that Haviland hosted it as a two-way discussion. Instead of asking for top-down advice from the C suite alone, he would ask people in the audience, many of them founders themselves, what advice they would give to a CEO or boss. This allowed the panel to become a two-way brainstorming session on better communication, even awareness of jargon.
"Is there ever a healthy reason for micromanagement?" the panel was asked.
"Never a healthy reason, that's just a symptom of other things," Skyspecs' Ellis said, but there was disagreement. It can be tricky to tell in the moment if a manager is stepping on a team's toes because the team isn't performing or because they have information the team does not on what is expected in the situation.
"Don't take your best doer and make them your worst manager."
"Don't take your best doer and make them your worst manager," Barracuda's Yaffe advised of how switching roles due to domain expertise isn't always the solution.
Censys Head of People Jasmine Burns Talks Talent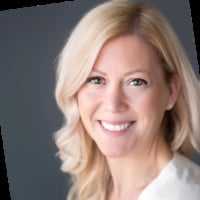 Jasmine Burns is the Head of People at Censys.
We met her first in a breakout session along with Duo's Marina Fedner. Jasmine Burns is Head of People at Censys, and held her own panel on managing talent in today's shifting job market. "The biggest change in the last 10 years in HR," she told us, "is that HR used to be about looking out for the company, and now it's also about looking out for the employee and involves a lot more mentorship."
We asked her if there was a missing piece that would help bring together tech talent and founders around Ann Arbor and in other towns where people sometimes struggle to connect with the right jobs. Burns said that candidate management tool Beamery is the best thing she's seen for staying connected with talent over time in case the job and the candidate just don't line up at first. Later she told the room that she agreed with the previous panel's McFarland that it was important to come to CxOs with solutions, not complaints when looking for advancement opportunities.
"Come with data," she said, encouraging employees to do their research on fair market pay for their position. "Then ask what competencies do I need to move up?" Burns said that in her experience as Duo's #100 person and then at Censys, she had seen that different people thrive at different stages in a startup's growth, and that was also important to take into account when planning next steps. Then, if management doesn't have a way for you to get from where you are to where you would like to be, it might be time to "start having those external conversations."
Career and Business Advice from AdAdapted, Barracuda, SkySpecs, Duo, Censys, and More

Takeaways? First, it was quite noticeable in the room at Circ that this was a group of people deeply invested in best practices, and everyone we spoke with privately and publicly was pleasantly candid and humble about where they were in the company building or career process. One gentleman was in the process of shutting down a startup that had its funding pulled, which was a new challenge teaching him all kinds of things about who controls the narrative on the story of a company and how to communicate what's happening along the way--something hardly anyone talks about.
Also, reinforcing recent conversations with founders, it quickly became apparent through Burns' candid panel that it can help when you're navigating a career path (some founders launched straight out of college, others had a long and winding road to entrepreneurship) to focus on discovering what you really enjoy doing. Founding isn't for everyone, nor is management, and many careers like HR have shifted quite a bit in recent years so it helps to ask around when making career and business growth decisions to stay in touch with trends in your space.
"When I got into HR," Burns told us in our breakout session and we asked her about her role connecting talent and jobs, "someone told me HR isn't finding jobs for people, it's finding people for jobs." And that sort of knowledge going in does make a difference to seeing whether it's a fit.
As usual, we will be following up with a number of fine folks we met at Circ today to hear more in depth about their latest adventures. Duo people talked about how their company culture is changing--and many ways it's staying the same--something we'd like to bring you as its own interview on the company's historic shift after acquisition by Cisco. Several founders were candid about how much they learned as they went about figuring out what their role really involved. It was a nice way to spend the afternoon, and we're happy to bring you the behind the scenes. Thanks to Dave Haviland of Phimation for having us.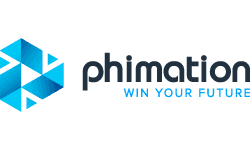 More From Rising Leaders
If you couldn't attend, you can still check out other videos from the Rising Leaders C-Suite panelists in these Youtube videos:
Molly McFarland talks about how to become an entrepreneur.
Alon Yaffe talks about how how to make priorites "as easy as pie."
Danny Ellis talks about authentic success – how to under-promise and over-deliver in today's tech world.
adadapted, ann arbor business events, ann arbor networking, ann arbor spark, barracuda networks, censys, circ bar, duo security, integrated design, kumanu, new eagle, phimation strategy group, rising leaders, skyspecs, tech events, tech leaders
---