networking, security, software, tech events
Defense (Tech) Innovation Drink & Think In Grand Rapids Jan 30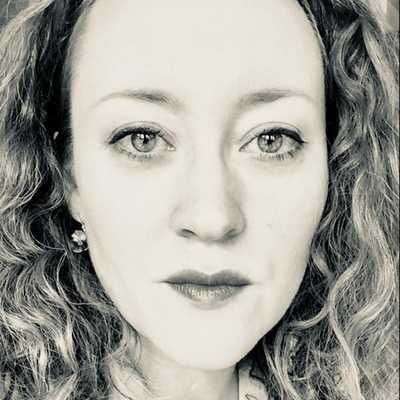 By Laura Cowan
Laura K. Cowan is a tech editor and journalist whose work has focused on promoting sustainability initiatives for automotive, green tech, and conscious living media outlets.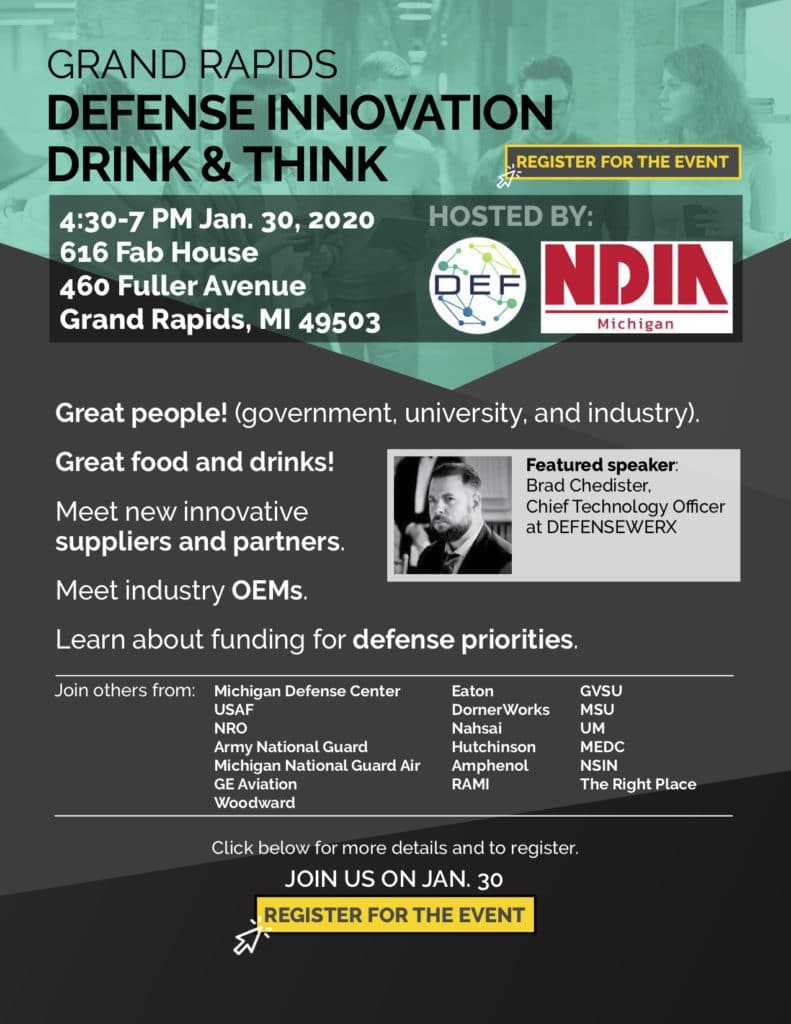 Tomorrow in Grand Rapids, the Defense Innovation Drink & Think is taking place. This event, according to organizer Gregg Wildes of DornerWorks and the Defense Entrepreneurs Forum of Michigan, is a networking opportunity for defense tech entrepreneurs--"companies doing AI and software for cybersecurity of ground vehicles or satellites." Advanced materials is also in the mix, and machine vision and learning. The Defense Innovation Drink & Think is a way for these tech founders and professionals to meet each other and find ways to collaborate.

Gregg Wildes is Business Development Manager at DornerWorks in Grand Rapids, which engineers hardware and software for the aerospace and defense, medical, and industrial industries among others. Wildes also serves on the board of the Michigan chapter of the NDIA in Detroit. "I'm kind of the western straggler," he laughs of his role in the defense-tech oriented chapter of the [National Defense Industrial Association](http://National Defense Industrial Association). That's because in the Detroit chapter, most board members work on ground vehicle technology for national security, and Wildes works in Grand Rapids' aerospace industry.
The Defense Innovation Drink & Think is free to register for, and the Drink & Think starts at 4:30 pm and runs to 7:30 pm to make it easier for people to attend after work. You can find more info on Eventbrite where registration is required.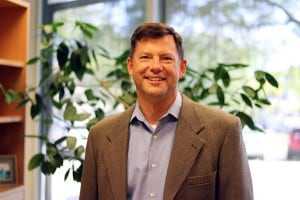 Wildes tells us that keynote speaker for the Defense Innovation Drink & Think, Brad Chedister, CTO at DefenseWerx out of Florida, is a tech talent scout. Other speakers include Vicki Selva of the Michigan Defense Center and John Casano, CEO of Strike Labs.
"The feel of DEF Grand Rapids is a reaction to the traditional slow cycle of getting tech into a helicopter," Wildes says as an example. "Not agile. DEF culture is about figuring out how do we break that mold and get AI into defense systems to help with national security to protect elections or an embassy."

"Drink & Think is an opportunity to have fun and network." The event brings together professionals from the research university ecosystem, government, and industry.
brad chedister, def, defense entrepreneurs forum, defense innovation, defense technology michigan, defensewerx, dornerworks, grand rapids aerospace, gregg wildes, john casano, michigan defense center, michigan tech events, michigan tech news, ndia, strike labs, tech networking midwest, vicki selva
---