Groundspeed Disrupts Insurance Industry By Analyzing More Data through AI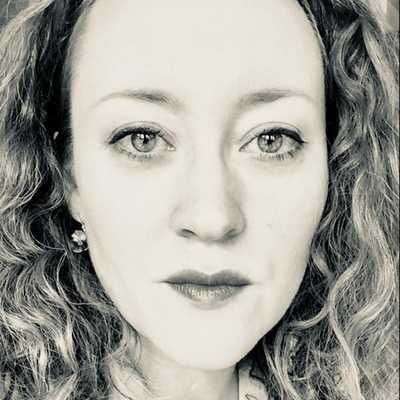 By Laura Cowan
Laura K. Cowan is a tech editor and journalist whose work has focused on promoting sustainability initiatives for automotive, green tech, and conscious living media outlets.
This post is sponsored by business support organization Ann Arbor SPARK, which promotes the growth and development of businesses in Washtenaw County, where emerging tech and startup hub Ann Arbor, Michigan, is located. All content and views expressed are those of the participants and do not necessarily reflect those of Ann Arbor SPARK. If you would like to sponsor news coverage of tech companies and trends in your industry or region, please contact the editor.

"In insurance, there is certain data that matters in writing a risk," says Jeff Heine, CRO of Groundspeed Analytics, a top-rated Ann Arbor fintech startup that is disrupting the insurance industry. "But they don't use more than 10 percent of the data. With AI," Heine explains, "we're taking the intensive manual effort [to analyze the data] and automating that."
Groundspeed was rated a finalist for InsurTech Honor of the Year Award by Insurance Insider, was listed by Business Insider as a top Breakout Fintech Star, and was named by the 2020 CB Insights Fintech 250 List of Fastest Growing Fintech Startups. It's one of the hottest new AI startups coming out of emerging tech hub Ann Arbor, Michigan, but it hasn't gotten the same attention as many cybersecurity or conversational AI companies because the fintech space is often disconnected from other innovative startups in the Midwest. Groundspeed has gained a lot of ground under the mainstream radar.
"If I'm going to capture info about what is insured," Heine says, "that's called an exposure." But it takes too much time to look at all the available data, Heine adds, so it's difficult for insurers to know they're doing due diligence on evaluating risk. AI has the capability to evaluate massive amounts of data that go overlooked.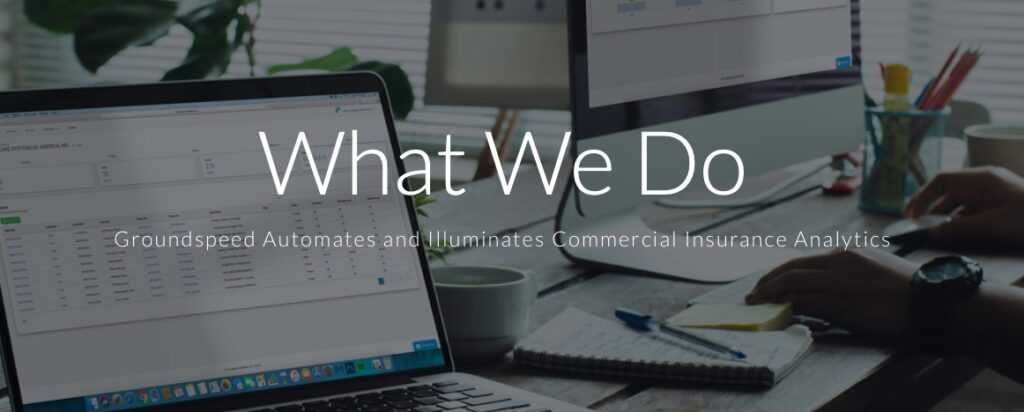 That makes us wonder exactly how much data is going overlooked here. How does the traditional insurance industry handle this process? "Commercial insurance is traditionally placed by a broker on behalf of a client," Heine says. "For a large company, you would see this traded by email. We're talking several trillion dollars globally traded by documents." So, humans are evaluating a certain amount of data and making recommendations, then, but there is only so much data they can taking into account. That's where AI comes in.
The fix: "We call it our Adaptive Data Pipeline. We use narrow AI to extract the data. We have our own people in the loop to validate when there's low confidence," Heine explains. "Then you know whether you want to insure and for what price."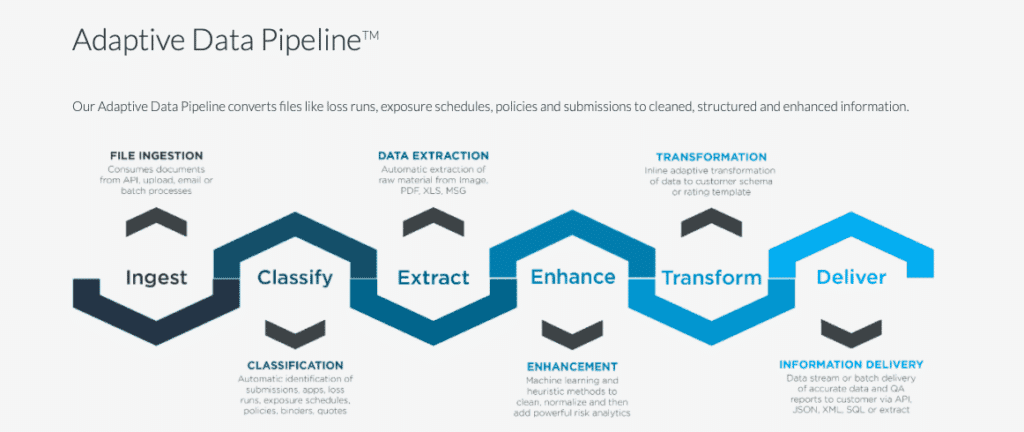 Groundspeed does all this by offering analytics on a Software as a Service model, which streamlines cost efficiency. Business is growing. Liberty Mutual is a client. Groundspeed reports signing customers at a faster rate, and is in series B.
"We want to recognize the struggle," Heine says of the industry Groundspeed is upending. "The insurance industry is being pressed for greater efficiencies. The industry is going through so much fatigue from trying to get max efficiency. Automating helps."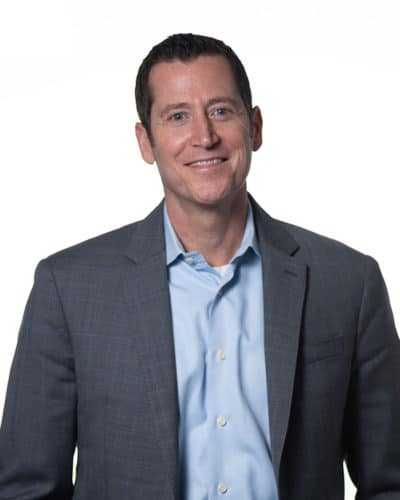 Jeff Heine, CRO of Groundspeed Analytics, a fintech startup out of Ann Arbor, Michigan, that is disrupting the insurance industry with use of AI for insurance data analytics.
Does this really result in benefits to consumers, or, like other areas of AI development, will baked in bias become a problem or reveal that insurers given more information will be even less likely to insure the vulnerable and higher risk members of society? Time will tell how this is handled, and like all AI it requires the guidance of responsible human beings to make sure insurance is written in a legal and fair manner. Because of intellectual property concerns, we can't dive too deep into how the AI works, and demos are all done in-person rather than online. "Commercial insurance has a wealth of data," Heine reports, "and AI is well positioned to serve that. With more data, we might be able to change prices or make insurance more accessible. This helps the industry do more with less and possibly pass on savings to customers." It seems the insurance industry is interested in what Groundspeed is doing.
If you, like many Cronicle readers, have a need to work with more data and always be learning something new, Groundspeed is currently hiring for half a dozen engineering positions, from DevOps lead and IT to front and back end and and data engineer. AI has opened a frontier into work with massive amounts of varied data in a plethora of industries that are now tech- and AI-enabled to do more, and what can be done with that technology is still wide open. We hope you enjoy learning more about this new field as it emerges as much as we do.
Our thanks to Ann Arbor SPARK for their generous sponsorship of news coverage in the Ann Arbor and Washtenaw County region. To learn more about advertising and content sponsorship opportunities with Cronicle Press Tech News, please visit our Sponsorship page or contact the editor for more details on sponsorship opportunities.
ai startups, ann arbor ai startups, groundspeed analytics, insurance ai, jeff heine, michigan tech news, midwest ai startups, saas, tech news
---