2 Tech Companies' Approaches To Creating New Diversity Programs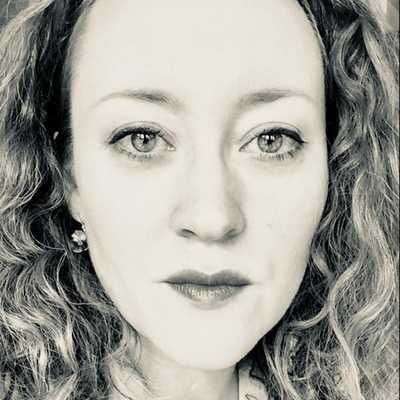 By Laura Cowan
Laura K. Cowan is a tech editor and journalist whose work has focused on promoting sustainability initiatives for automotive, green tech, and conscious living media outlets.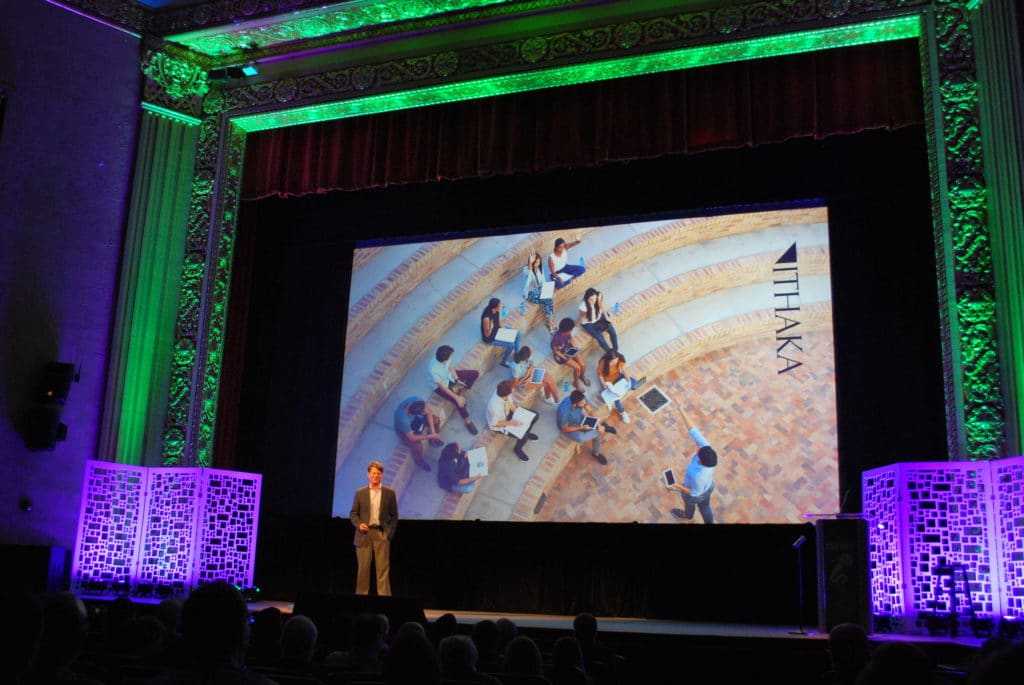 ITHAKA, the parent company of popular academic research site JSTOR among other properties, is a proponent of diversity and inclusion through new programs to ensure equitable hiring and vendor selection.
One of the risks of the racial justice movements resulting in calls for widespread change in 2020 was that companies jumping on board to promise change in American society would use the moment for PR and then lapse back into business as usual. But tech companies in particular, along with many in fashion and entrepreneurship, have embraced 2020 as a turning point after which the awareness and support of diversity in the workplace and representation in both media and business will not go back to a misguided sense that ignorance is bliss. Is it naive to think these changes will last without a community effort? Probably, but a large number of people often would like to make a change and only need some direction as to how to help. We checked in with a couple of tech companies to see how their diversity programs are changing, to give you some tips if you're planning your own diversity and inclusion program.
Please keep in mind, the opinions here are of the interviewees and don't necessarily reflect the full policies or opinions of their parent companies or organizations.
Diversity Program Approach #1: Create Structures for Feedback in the Workplace
Jessica Jackson is an instructional designer from education software company Torrance Learning in Chelsea, Michigan. Jackson was tapped by CEO Megan Torrence to create new programs to support diversity in the company. Torrance told Cronicle she wanted to hire a diverse workforce, but because the company is outside the larger community of Ann Arbor, Michigan, she struggled at first to find diverse hires in her area and knew she wanted to create programs that supported an open and supportive culture.
Jessica Jackson has a Masters in Education and an MBA, and brought a lot of experience in instructional design to Torrance. She also is African
American and identifies as queer, so has a lot of perspective to share on how to create structures for open feedback for under-represented groups in the workplace.
"Before transitioning into edtech and learning experience design, I worked within a myriad of educational contexts addressing barriers to access, retention, and success of diverse students," Jackson says. "These roles afforded me the opportunity to lead strategic change efforts, leverage my certification and training in social justice dialogue facilitation, and gain recognition at an international level. Plus, as a queer woman of color, I have a personal vested interest in ensuring that organizations are equitable and inclusive.  This context, my work history plus personal identity, drives everything that I do at Torrance Learning. Today, I get to grapple with the ways that training and performance support can move the needle for racial equity."
Jackson says it was Megan Torrance who paved the way for this work. "About a year before I even applied for a job at Torrance Learning, I met Megan Torrance, CEO of Torrance Learning, virtually," she says. "I was in the last semester of my MBA.... I stumbled on Megan's LinkedIn page and Twitter, and began to follow 'instructional design' and 'online learning' as potential career paths. To my surprise, when I asked for an informational interview with Megan, she said yes! This interview helped me visualize how I could transfer my skill set to online learning."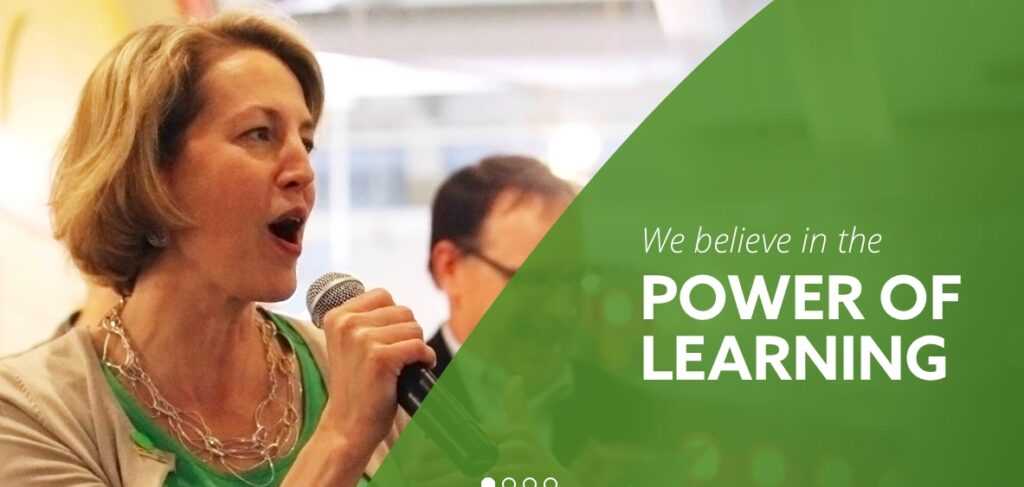 Megan Torrance of Torrance Learning creates corporate training programs online to make it easier for companies who want to train employees in issues such as diversity but don't know where to start.
Jackson says that this vision and Megan's "heart-fueled leadership" are what guided the curriculum for CREW: Cultivating Racial Equity in the Workplace. "This curriculum is a series of learning experiences that provide opportunities for workplaces to recognize and address barriers to racial equity within interpersonal relationships, work processes and organizational culture. This training alone is not the solution, but it creates space for organizations to think critically about their current and future roles in advancing Diversity, Equity and Inclusion."
We like the idea of creating training programs that help companies along the path of making space for conversations about equity. We asked Jackson what people should keep in mind when creating these programs.
"In the words of Angela Davis, 'You have to act as if it were possible to radically transform the world. And you have to do it all the time,'" she says. "The reason we have a need for training or any work around racial equity is because our world is and has been shaped by human indignity. Our country has perpetuated a legacy of racial violence and disenfranchisement, and this legacy shapes every aspect of our lives. To believe that racial equity is possible is to reckon with the ways racism intersect with our life, which includes our work environments. This is hard and dark, and at times it hurts. There will be moments that feel divisive and uncomfortable. Emotions will be high. Lean into this discomfort and recognize its utility in solution making. Additionally, provide adequate shame-free processing to help facilitate learning and change."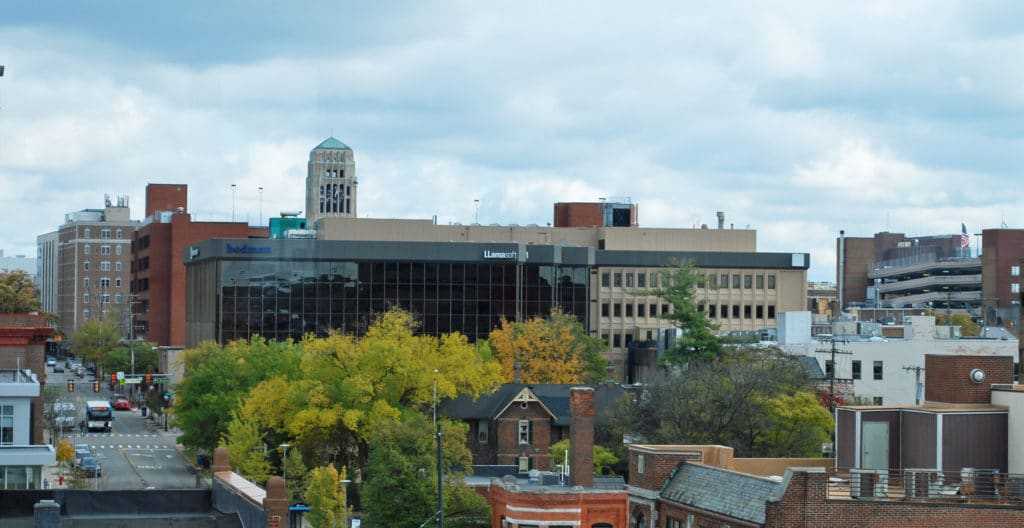 Ann Arbor and the surrounding towns are home to hundreds of tech companies, many of whom have a special interest in diversity and inclusion as they are rooted in a culture of multicultural arts and education.
Advice For Creating Diversity & Inclusion Programs In The Workplace
Here is Jackson's best advice for companies navigating this sensitive territory:
This is going to be uncomfortable. "You've got to get uncomfortable to advance racial equity. We can ensure that the learning environments process are supportive, but be prepared to hold space for the discomfort. Real change begins at the edge of our comfort zone."
You're going to mess up. "We've all learned to exist in a world which centers on the experiences of some, while others are marginalized or, worse, completely erased. This socialization informs our bias, something we all have and use. Be prepared for feedback on yours. When you prioritize equity, you prioritize critique. This means feedback may come in real time, and it may come often. Cultivating racial equity means acknowledging the work we all have to do to create change, and this means acknowledging the ways our mindsets and behaviors perpetuate harm. Be prepared to apologize and actively work to restore harm."
Restore the harm. "No one is obligated to educate you on the ways that your behaviors and mindsets perpetuate racism. However, if they do, learn.  Everything from the way technology has been designed to the type of imagery that has been normalized in marketing is tinged by an environment and culture of racial inequity. Keep peeling back those layers. Continue to develop your critique, and don't just rely on your peers of color to help you learn."
Types of Structures That Are Helpful in Diversity Programs
What kind of structures are helpful for people who need to talk wiht someone about diversity issues in the workplace? Which structures and processes might not be so helpful?
Leverage organization & community-wide assessment and data. "Is there a structure in place for employees, partners, clients, and community offer feedback to your organization around racial equity? If not, develop that structure. Evaluate your organization based on this feedback and assess the culture of your team. Does everyone feel welcome and included, and is there a sense of psychological safety and belonging? Have they experienced bias or microaggression? Assessment and data will help you get clear on your gaps and help you design better solutions."
We might add here that many companies struggle to create a basic atmosphere of trust because of high pressures for performance that can lead to management not honoring promised resources offered to employees, from feedback groups to mental health days. If your culture is still not open on issues that haven't even touched diversity or employees feel the need to work through vacation, lie about sick days, or compete for promotions in a toxic environment, you might start with an audit of how transparent the company really is with employees and how clear or reasonable expectations are before you begin diversity programs. Without a basic level of healthy culture and trust, your diversity programs will go nowhere as this is a much more sensitive issue that requires a foundation of trust.
Use an outside evaluator or score card. "Think about outside consultants that can assess your organization for you. Especially if you've not ventured into creating equitable solutions in the past, think about how you can leverage this capacity with an outside team. This process can help you get more honest results and often presents organizations with best practices."
Create an internal reporting structure. "Workplace discrimination is prohibited by law. In addition to EEOC and state reporting structures create a structure that employees can file reports if this were to occur in your workplace. Take these reports seriously, investigate and respond based on what you uncover."
Educate your employees on resources. "When there are concerns surrounding racial equity or discrimination, ensure that your employees know what resources exist for them. Is there an Employee Assistance Program with access to therapy? Are there any community resources or networks to support your team that may be underrepresented?"
"If there is not affinity space for your employees that come from historically marginalized racial identity groups—create them. Identity based Employee Resource Groups are led and participated in by employees who share a characteristic—for example race--and they a create a safe space where employees can bring their whole selves to the table, gain professional development, volunteer, and ultimately foster a sense of belonging in the workplace." Duo did this with various employee-led groups for diversity in the workplace, and the groups were quite popular. Dug Song told Cronicle last year that group leader Tre Boynton went on after the Cisco acquisition to lead these groups for the entire Cisco group of companies. If your company has the opportunity to create feedback structures on this scale, you might try the Duo approach which encourages employees to suggest and start their own groups so that the topics are organically driven.
Think creatively and design new structures. "We're here in a moment with renewed urgency around racial equity because most solutions that have been done, aren't working," Jackson says. "Engage in ideation process to design something new. Use the data to inform you of root causes and think of solutions that meet these needs."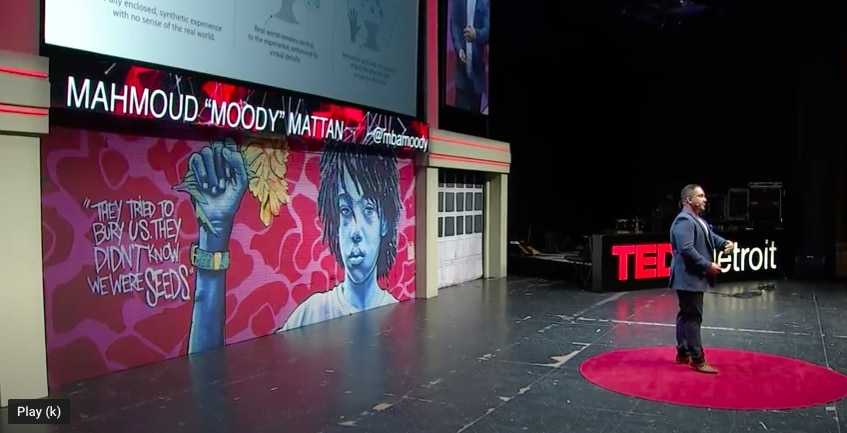 Many local entrepreneurs benefit from the rich multi-cultural history and cultures of the Ann Arbor Detroit area, but also must struggle through the invisible barriers of living in one of the most racially segregated metro areas in the United States.
Challenges To Creating Diversity Programs
Racial equity is an urgent issue. "This sense of urgency creates a strong desire for action. However, we're working against over 400 years of systemic racism. This will not be resolved with one Employee Resource Group. In this current context, there is pressure on organizations to contribute to Diversity, Equity and Inclusion work, but before any strategy is designed the root cause needs to be explored. Moving too quickly to reactive solutions could cause more harm than good in the long run."
Diversity Program Approach #2: Vendor Access & Diversity-Informed Hiring Practices
Tom Bellinson of ITHAKA is a frequent guest poster on Cronicle. He has been tasked with being part of a committee to ensure that the tech company is equitable in its contracts with vendors. His opinions here do not reflect the opinions of ITHAKA as an entire organization, but we included his input in this article because this is the first time we've seen inside the process of a committee tasked with equal access for company vendors. This is a more unique solution that addresses an even more challenging problem of access. Historically, many minority groups have had significantly less access to capital. One way to address this inequity and also ensure that ITHAKA is working with diverse people and viewpoints goes beyond hiring to look at how they choose which outside companies to work with.
Forming A Committee To Address Equal Access For Vendors
"Since recent events," Bellinson says, "ITHAKA, my organization, like many others, has decided that we want to take decisive action to counteract the systemic racial bias that has persisted in this country. To this end, we have chosen to form a committee to address the problem writ large and several subcommittees to address specific areas. With my background in process management and having been an entrepreneur, I was assigned to the vendor/supplier diversity subcommittee."
The Problem with Vendor Diversity
"High tech industries suffer from a lack of diversity specifically with regard to black and Latinx Americans," Bellinson says. "The problem the industry faces was quickly highlighted as our little subcommittee began to discuss what we could do to select a more diverse vendor base. Many of the products we purchase are from other IT companies who are in a similar situation to ourselves. In fact, with the systemic disadvantages black Americans face in educational opportunities, banking and community support for entrepreneurship, the odds are heavily stacked against anyone showing up."
Indeed this was one of the challenges in writing an article on these subjects, because many in the Michigan tech and entrepreneurial communities are still struggling to bring enough venture capital to the state to create critical mass for the entrepreneurial community overall, not to mention address large inequities in access to capital and education that cause many minority entrepreneurs to lag behind in resources and thus struggle to compete for contracts.
"Vendor management is particularly difficult because we all have a fiduciary responsibility to choose vendors that deliver the best cost/benefit for our organizations," Bellinson says. "Before you can support minority-focused businesses, you will need to define what that means to you. Which groups will you include? All minorities or just selected groups? For example, ITHAKA is grappling with this very question. Our industry already has a large population of Asians in it, so while they could be considered a minority, we will likely... support other groups like women, LGBTQ, and black and Latinx Americans." 
The next set of questions center around the criteria for "minority focused." "This is a phrase that I've used to differentiate between minority-owned and the many other ways that a business can demonstrate a real effort to increase inclusion," Bellinson says. "Examples could include minority run, having a certain percentage of minority leaders, having a certain percentage of minority employees, and/or having a strong vendor diversity program of their own. I cautioned my own organization that, after years in sales, I have learned that there are groups of white men who would set up legal structures to take advantage of minority status, while doing little to support the growth of minority communities. We need to have the sophistication to avoid rewarding such practices."
Bellinson says that one way to make the choice of which businesses to prioritize is to develop a vendor scorecard. "Scorecards are very common in certain industries -- particularly the manufacturing sector. The automotive industry has been using scorecards longer than most, so you may find some good examples of these from them."
"Scorecards allow your organization to quantify your vendor priorities. You may choose to give the most weight to product/service quality or you could prioritize cost or delivery options. Whatever you choose, the weight you give to the vendor's diversity will determine just how far you're willing to go."
"Based on the criteria I mentioned regarding what it means to be minority focused, you will likely need to have multiple questions about diversity on your scorecard. You can use the scorecard not only to evaluate new and existing vendors, but also to evaluate your own organization as a vendor to others. Would you do business with you? The answer can be very prescriptive about the areas your organization needs to tackle."
"Tackling these areas could mean hiring people with less experience and paying them more than they are currently worth while you build their skills. It could mean adding the cost of training to products and services. It could mean leaving personnel requisitions open longer -- possibly much longer, in order to find designated minorities that can fill the spot. I'm sure there are many more costs large and small to increasing the diversity of an organization."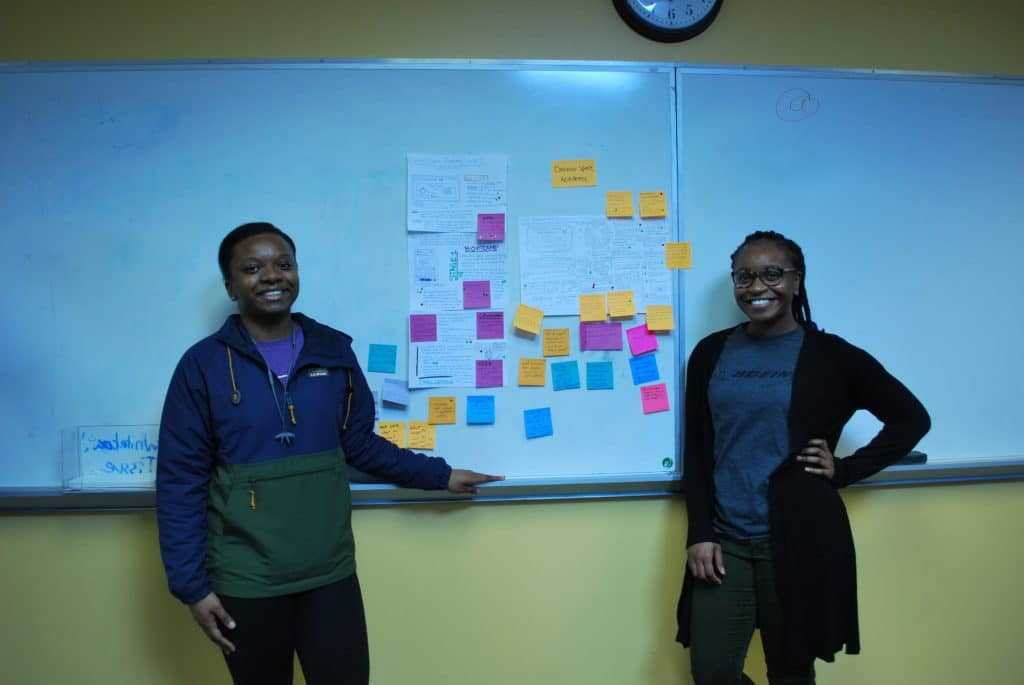 Chalse Okorom (left) and Angelica Okorom (right) of Detroit Space Academy are student entrepreneurs out of a diverse incubator at the University of Michigan that encourages student entrepreneurs. Such a program did not exist a decade ago and is a sign of a healthier ecosystem both for entrepreneurs and minorities in Southeast Michigan.
"If we ask our vendors (and all of our organizations are vendors) to do these things, we as customers must be prepared to pay extra for them. This could mean paying more and expecting less. Catch-up has a price. As long as we're unwilling to pay it, the problem of racial injustice in the workplace will continue."
What we would love to see is studies on the invisible price paid by tech companies who don't take these extra steps, in losing out on diverse input in their technology and the like. There is already abundant evidence that a diverse workforce creates a multitude of benefits for the companies as well as employees, but to quantify that might help with a broader perspective on what is being gained here and take away from the idea that something is being sacrificed.
Baby Steps Toward Your Diversity Program
"Not every organization can afford to make sweeping changes to address racial injustice," Bellinson says. "One thing agile practices have taught me is that incremental steps add up over time. If we all examine the opportunities to make changes that are in front of us, we can find small ways to start incorporating systematically excluded groups into our economic lives."
"The key is to create a dedicated group to manage and monitor the progress. This group should be permanent and report to senior management, such that they can have real teeth to ensure change is happening. As the dust settles after the recent [racial justice] outcry, it will be easier to allow the challenges we face to fade back towards invisibility. For those who live it, discrimination is never invisible. We must have the empathy to actively stand with the people who need our help."
What Is Your Company Working On For Racial Equity?
Does your organization have a new solution to address equity in the workplace or the entrepreneurial ecosystem? We would love to share it on Cronicle. If you are working in venture capital, entrepreneurial support programs, or in a tech company that has found a structure that is gleaning positive results, we want to hear from you. Thank you for your support of the work we're doing at Cronicle to highlight people doing good in the world of Midwest tech industries.
diversity and inclusion, diversity programs, ithaka, michigan diversity training programs, michigan equitable access to capital, michigan minority entrepreneurs, torrance learning
---