announcements, mobility tech, news, tech events
Pitch Your Michigan Mobility Startup @ SXSW, Venture Summit, TC Sessions, & TechStars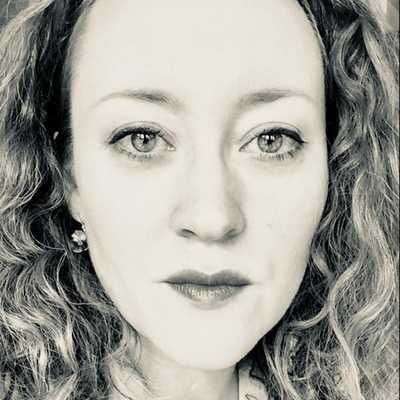 By Laura Cowan
Laura K. Cowan is a tech editor and journalist whose work has focused on promoting sustainability initiatives for automotive, green tech, and conscious living media outlets.

Have a new startup in mobility, sustainable energy, or tech that you would like to pitch? Ann Arbor SPARK has just announced a number of opportunities for startups in the mobility space, to get their name out and find funding. Here are some new announcements of opportunities for Michigan startups from Komal Doshi, Director of Mobility Programs at Ann Arbor SPARK, Ann Arbor's premier business support organization for tech startups.
Michigan House Call for Startups
Deadline: Rolling

Michigan House will be spotlighting Michigan-based startups via a Michigan Startup Portfolio that will live in the Michigan House Virtual Booth during SXSW Online. We're currently on the lookout for a broad selection of Michigan startups that are planning on raising funding in 2021 and are interested in connecting to SXSW's global audience of leaders and thinkers. If you're interested, email Komal.
Applications Open for Top Innovators Program and Seed Pitchfest at Venture Summit
Deadline: Rolling

March 16-18, Venture Summit will honor a select group of more than 100 top innovators from the tech, life sciences and healthcare, cleantech, and fintech sectors. Selected companies will present their breakthrough investment opportunities to an exclusive audience of venture capitalists, private investors, investment bankers, corporate investors, and strategic partners.

Learn More
Applications Open for Newlab's Accessible Streets Studio
Deadline: February 24

Selected participants will have the opportunity to partner with Ford's Michigan Central and Newlab to pilot their solutions across Detroit neighborhoods, receive customer feedback, and build traction in a new market.

Learn More
Applications Open for Techstars Sustainability Challenge
Deadline: March 1

In this four-month, equity-free challenge, Techstars will connect the most promising applicants with industry-leading companies to build out real-world solutions for creating sustainable supply chains. Companies with new solutions and technologies in two specific areas should apply: data & automation and materials & end-of-life impact.

Learn More
TC Sessions Mobility 2021 — Call for Speakers
Deadline: Rolling

TechCrunch editorial is accepting speaker and demonstration recommendations for TC Sessions Mobility 2021 happening June 9. There are limited speaking sessions available so apply soon.

Learn More
Academic Research Survey Request – Industry 4.0 Supply Chain Digitization

Western Michigan University's (WMU) Integrated Supply Management (ISM) program and supply chain software firm IndustryStar are conducting a joint survey to help better understand different companies' supply chain digitization practices. The results will enhance WMU's ISM curriculum to ensure that graduates can achieve employer's goals on day one of their careers. The survey will also provide companies with a summary of best practice strategies, tactics, and tools used by other companies across a variety of industries.

Learn More
ann arbor spark, michigan startups, pitch events, sxsw
---