Ann Arbor's Asalyxa Bio Raises $2 Million To Start Clinical Trials for Neutrophil-Targeting Drug Delivery Tech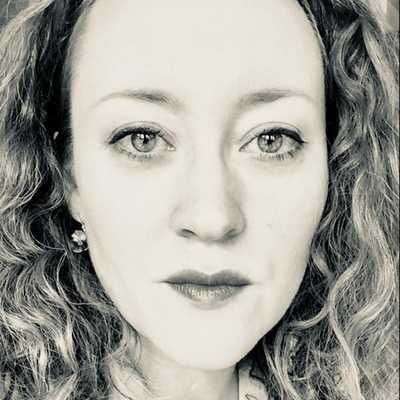 By Laura Cowan
Laura K. Cowan is a tech editor and journalist whose work has focused on promoting sustainability initiatives for automotive, green tech, and conscious living media outlets.

Asalyxa Bio, Inc., a biopharmaceutical startup developing nano-engineered, immune cell-targeted therapeutics, just announced the closing of an over-subscribed seed financing round totaling more than $2 million. The funding was led by Research Bridge Partners, co-led by ID Ventures, and included Michigan Rise Pre-Seed Fund III, BRCC of Western Michigan University, Ann Arbor Spark, Woodward Angels and other undisclosed investors. The funding will be used to move Asalyxa Bio's lead development candidate, ASX-100, toward first-in-human clinical trials. We previously highlighted Asalyxa Bio's early work on Cronicle as the company, led by Asalyxa Bio and holding company OrangeGrove Bio CEO Marc Appel, applied their technology to addressing Acute Respiratory Distress Syndrome caused by COVID-19 and other diseases.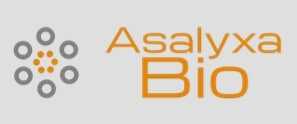 Asalyxa Bio's drug development programs are based on the company's proprietary PANTHER technology platform, which targets delivery of therapeutic compounds directly to neutrophils and other key immune cells to focus treatments on specific tissues where they're needed while avoiding harming surrounding tissue and causing unnecessary side effects (think avoiding the side effects of chemo). 
Appel tells us that the focus on particular types of immune cells is a growing trend in the biotech space. "This is a huge area of growth," he says. "Neutrophils are the body's first line of defense, and they are a new frontier of interest in the biotech space." It seems that many biotech companies are now utilizing new awareness of the role that specific immune cells play in the body to essentially hitch a ride to target treatments for various diseases via the delivery system of the immune cells.
ARDS affects approximately 500,000 Americans each year. The condition frequently develops in the context of severe respiratory disease, contributing significantly to mortality in cases of COVID-19, influenza, pneumonia and other conditions. ARDS is fatal in 50% of cases and has no approved pharmaceutical treatments.
We asked Appel about the challenges of finding the funding required to keep a biotech startup in the Midwest. He tells us that OrangeGrove Bio's de-centralized model of bringing in talent on multiple levels of a dispersed biotech company draws in both funding and expertise from across the U.S., including the Midwest and both coasts. This has allowed them to be more efficient. It's a model we will be exploring further on Cronicle in a series that looks at strategies startups are employing to succeed in a space that is still often underfunded but growing rapidly, but seems to be a key trend in the biotech space in particular as research emerging from Midwestern universities flows into startups funded by the support of funds looking for companies with promising technology and a workable structure for the challenges of building high-tech companies outside of the usual hubs of Boston or San Francisco.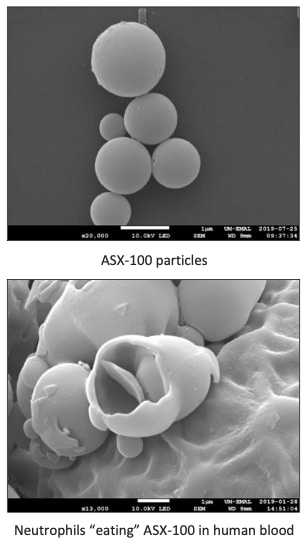 Asalyxa's drug delivery platform now being funded is based on the research of University of Michigan professor and chief scientific officer Dr. Lola Eniola-Adefeso and her team, which has demonstrated the in vivo neutrophil-targeting capabilities and therapeutic potential of ASX-100 in relevant animal models. This research has supported the accelerated development of ASX-100 toward a planned first-in-human clinical study in 2021. In addition to its lead program in ARDS, Asalyxa Bio is leveraging this PANTHER platform to generate a portfolio of therapeutic formulations to transport high-value payloads directly to neutrophils and related myeloid immune cells to treat a variety of medical conditions.
"This is an exciting time for Asalyxa Bio.... This seed funding will enable us to continue the rapid development of the program as we work diligently to bring a much-needed treatment to patients battling ARDS," said Appel. You can learn more about Asalyxa Bio at their website.
We will be checking in with some of the VCs who funded this round for Asalyxa shortly, along with other angel and VC investors in the Midwest who are working to fund these types of often overlooked tech companies, particularly ID Ventures, who have supported a number of Detroit-based startups in recent years. "Michigan has great universities," Appel says, "and great pharmaceutical talent. Also even though the capital may not be as deep as some places, there are a lot of great sources of capital. You have the elements of a great ecosystem. We're hoping we can be a piece of that story."
ann arbor biotech startups, asalyxa bio, biotech startup funding, michigan biotech startups, startup news
---