The State of the Startup: What's Happening in Michigan Startup Funding? (Pt 1)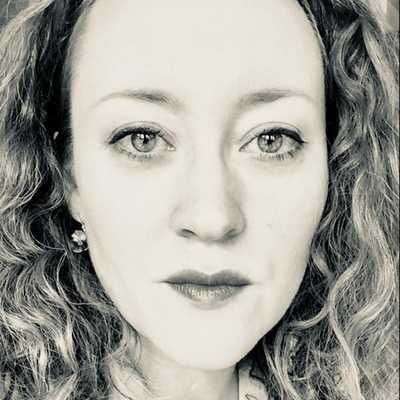 By Laura Cowan
Laura K. Cowan is a tech editor and journalist whose work has focused on promoting sustainability initiatives for automotive, green tech, and conscious living media outlets.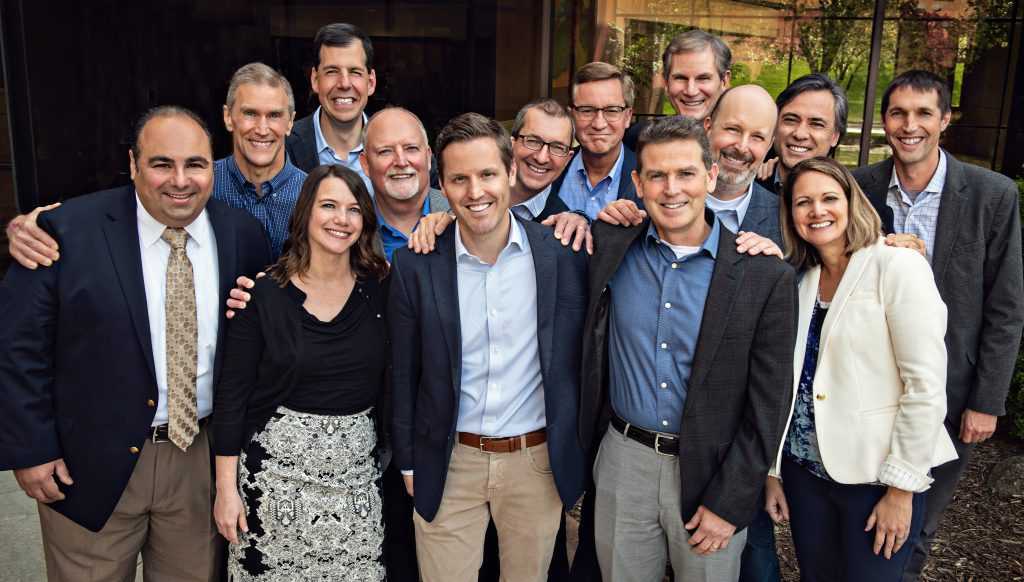 The MVCA Board in Michigan.
Michigan's economy has had a "K shaped recovery" as the COVID-19 pandemic had a disproportionate effect on restaurant, retail, and Main Street businesses that still have not recovered. What many people have been wondering is how businesses are faring who were able to function remotely or support businesses in that endeavor. Has Michigan hit yet another "once in a lifetime" financial crisis? The answer is a bit complicated, but there is a lot of good news for businesses like tech and life science companies that could pivot to remote work structures. We reached out to a few VC and angel investors in the Ann Arbor-Detroit startup space to get their perspective on what's happening at the very base of the startup pipeline: funding. As everyone in the startup space knows, Michigan has always dragged a bit behind on having enough funding for the great startups that come out of this region, so we were concerned that if the funding dropped, the ecosystem might lag. Fortunately, we found the behind the scenes reality is quite the opposite, and many investors were happy to share their tips on how businesses can get in the loop on what's going on in Michigan startup funding in 2021.
Businesses Who Escaped The COVID-19 Trap
Mike Flanagan is Vice President of Capital Programs at business support organization Ann Arbor SPARK. With angel investor and SPARK Senior Vice President Skip Simms, he sat down with Cronicle to talk about which businesses have fared the best through COVID, and how that might offer some way forward to other businesses struggling through the effects of the pandemic. Flanagan is currently putting together the fourth annual Michigan angel investing report, so he had a few pieces of data to share with us about what's going on behind the scenes.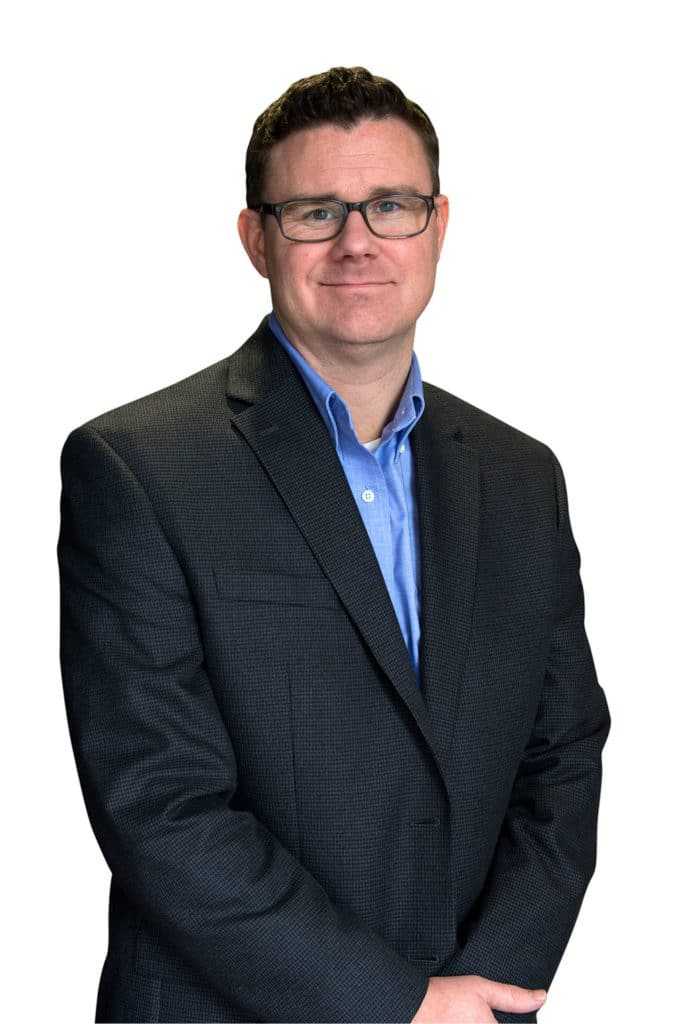 Mike Flanagan is VP of Capital Programs at Ann Arbor SPARK
Trends in Angel and VC Funding in Michigan 2021
"In general i think we were worried it would be a really bad year for investing in startups and startups were going to struggle in a lot of different ways," Flanagan tells Cronicle. "Skip would probably agree: overall in our portfolio, we were able to manage our companies through the pandemic better than we expected. Funding on the angel side was not that much off from prior years. I was expecting a huge drop and we didn't see that." 
"Since summer, after the shock of the pandemic wore off, we all got our balance back again. Things started coming back to life." Flanagan is of course speaking to the software and biotech companies that managed to pull through, and he offers concern and sympathies to companies struggling right now. "Investors investing in startups like technology are going up to the right on that K shaped recovery," Flanagan explains about the concerning split in which types of companies could pivot during the pandemic and which are still suffering due to shutdowns. "These are the companies that don't require face to face like restaurants and retail, who are in the other leg of the economy. There is no recovery [for the other companies] yet. It may just now be starting to happen. That part of the economy went south, and the other part continued to grow."
Besides the ability to work remotely and not being shut down by emergency orders, Flanagan explains why many of the companies he was watching during the pandemic were able to chart a path to recovery. "Even science labs were able to go to work if necessary or work from home," he says, "and those are the types of companies investors were investing in. Once we got our balance by summer it was almost life returning to normal. VCs started making new investments in the fourth quarter. Angels slowed down in second quarter but never stopped and continued investing through calendar year. We've even seen some exits. A couple of companies in our portfolio were acquired in 2020."
Flanagan says he was pleasantly surprised by the hustle he saw from investors still working long hours to make deals happen remotely through these challenging circumstances, when many companies needed help initially just reworking their objectives to survive the crisis. "Deals still got done and the majority of companies we've invested in actually generated more revenue in 2020 than 2019. They broadened their customer base. Sixty percent of them or more employed more people at end of 2020. They're hiring. For example, Skyspecs added 15-20 jobs in 2020. 2020 wasn't all that bad."
Flanagan says he's seen another trend in the type of funding rounds being raised: "What appears to be a trend is that startups raising first equity round and raising stock switched over to doing more of a bridge round and doing convertible note or safe note instead of equity." 
Skip Simms is a Michigan angel investor and Senior VP of Ann Arbor SPARK
Advice For Companies Weathering The Pandemic
How do you even get to that point? Skip Simms says there is advice to be gleaned from this for startups looking for investors. "My advice for businesses is this: investing is not that different than it ever was. It always has been and still is that best way to get in front of a VC is to have an introduction. Entrepreneurs should have a board member or investor make an introduction. That almost will always get you a meeting. If you're trying to reach the VC cold it's no different today than it was 2 or 10 years ago."
But these days there is a big difference that might help quite a number of startups get a foot in the door. Zoom is used quite frequently instead of face to face meetings now, there is a lot less travel to meet with companies, and it might be easier to get a meeting with a VC because a 30-minute Zoom call is much less of an investment of their time than traveling for an in-person. The key is still that introduction, but Simms says he wants startups to know the investment in startups is still happening.

How Can Startups Network During a Pandemic?
Skip: "Getting involved is more of an internal thing now. For entrepreneurs looking to get involved, things haven't changed that much. Continue to network, continue to try joining or getting into an accelerator, participate in SPARK boot camp. If they're in the next stage then it's about getting on demo day lists [Detroit Demo Day, for example], and getting involved with Renaissance Ventures and other events for entrepreneurs for owners to showcase their companies. Now it's being done virtually but it's still being done."
Simms says entrepreneurs may want to keep an eye out for announcements from SPARK Ed programs, "where they're all about education regarding some aspect of building a company. We have one maybe other week. Get on our newsletters and get reminded of when these things happen." 
Flanagan: "It seems like attendance for some networking events has gone up because of the convenience factor being able to jump on Zoom. You don't get the same engagement, so we're looking forward to in-person events; but in the meantime we have the benefit of attendance going up so that does maintain a sense of normalcy."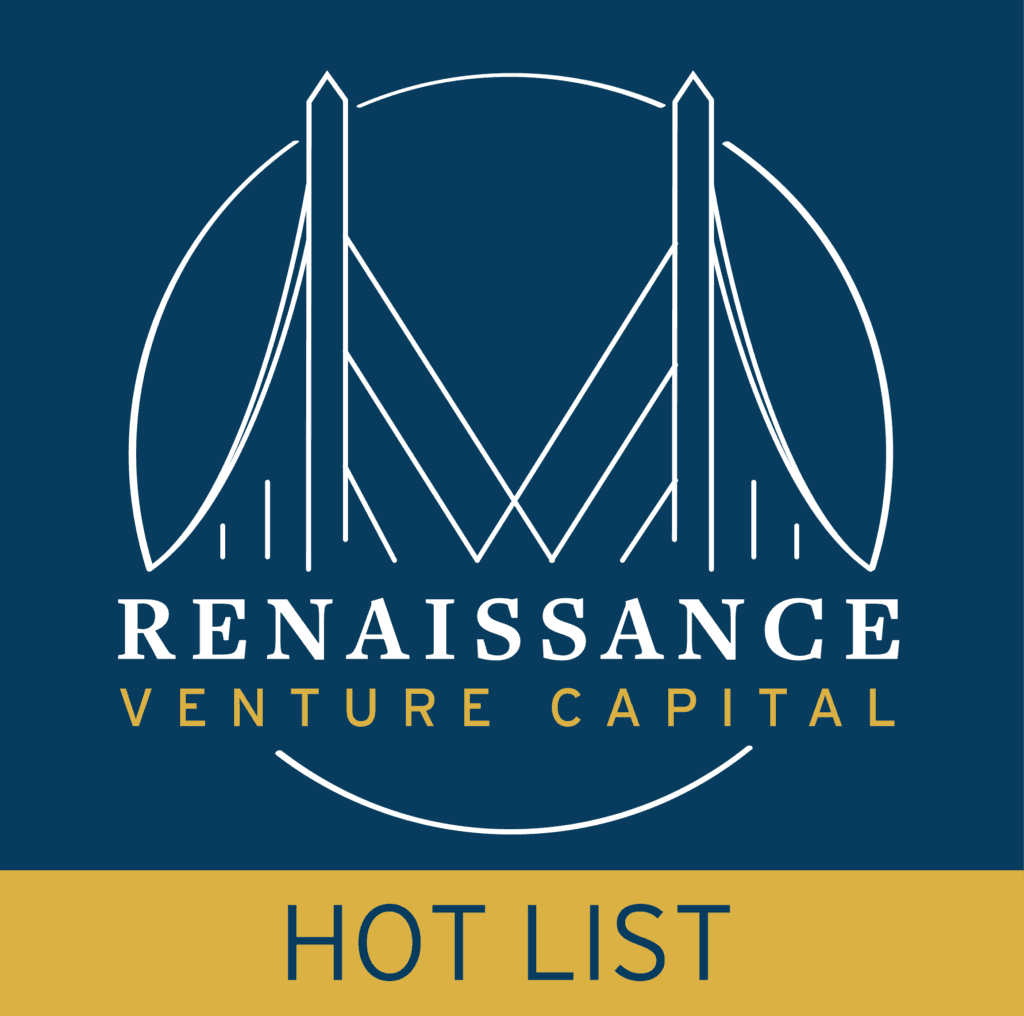 Renaissance Venture Capital is one of the funds that creates a hot list of up and coming startups in the Michigan ecosystem as well as providing networking opportunities to entrepreneurs.
eLab's Doug Neal on Trends in Funding Disruptive AI and Autonomy
Michigan's economy is heavily dependent on automotive, which increasingly involves autonomy, AI, and other mobility tech. Doug Neal is Co-Founder and Managing Director at eLab Ventures in Ann Arbor and San Francisco, a VC fund that aims to keep tech startups in Michigan by investing in the ecosystem. Neal is a board member at Refraction AI and Voxel51, among others. As such he has a front-row seat to what's happening in the most crucial space of all: disruptive tech in industries that are crucial to the future economic success of the state of Michigan.
Neal says he's seen several trends in VC funding in Michigan this year: "eLab is focused on deep tech disruptive AI and autonomy, and a silver lining with COVID is that it accelerated a lot of transformation to autonomous technology," Neal says. "We're pretty excited about what lies ahead for early stage startups in this region. For example, 75% of robots used in the U.S. are within driving distance of Ann Arbor. There is a tremendous density here, and many companies investing heavily in autonomy."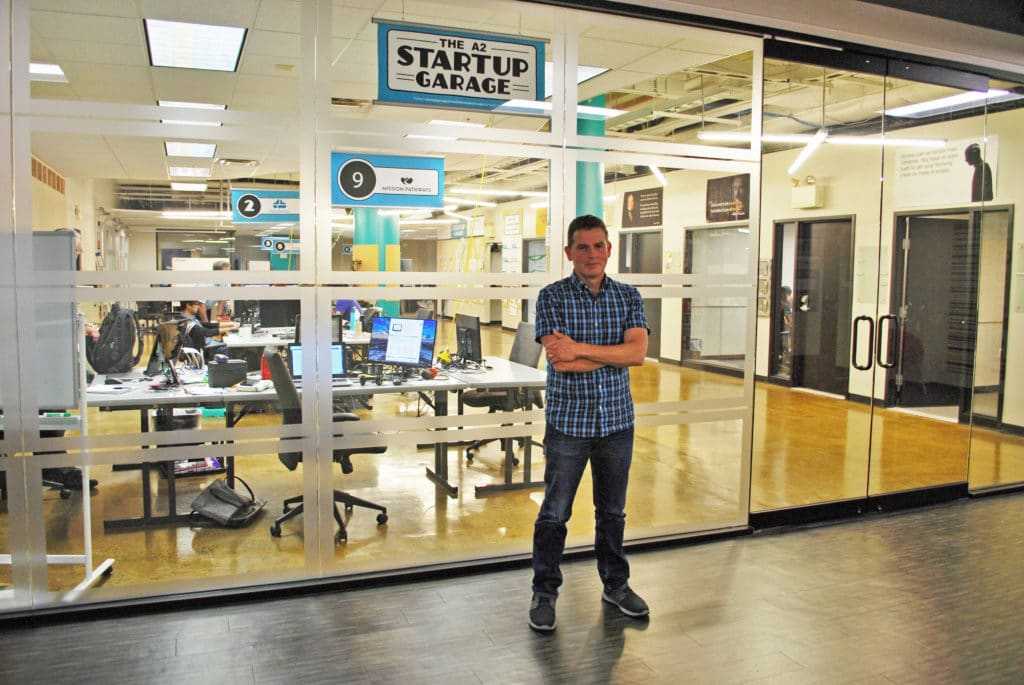 Doug Neal stands outside the A2 Startup Garage on Liberty in Ann Arbor, where eLab Ventures founded a VC office that also functions out of Silicon Valley in San Mateo.
Where are the trends within that space? "Where we see unique opportunity is in the area of unstructured autonomy," Neal says. "Well-defined autonomy would be autonomous painting of a vehicle, but unstructured, whether it's navigating streets or general assembly in a car plant or interaction with humans in public environments, is where we're expecting a lot of growth."
Neal says he's excited about the growth of Refraction AI's autonomous food delivery program during the pandemic. Previously the unique last-mile autonomous delivery startup had struggled to gain traction, but the pandemic accelerated the need for touchless delivery. "Refraction AI autonomous food delivery is a great example of unstructured autonomy," Neal says. "Due to COVID no one wants to have humans delivering them anything, so it's an interesting opportunity right now. We did a recent investment in a company helping with COVID restrictions with dining and entertainment called Lineleap. They are creating opportunities for venues to have safer access to facilities due to social distancing needs." 
We asked Neal if they're expecting longterm shifts in venue access. "There is a near-term opportunity with COVID and distancing," he explains. "Long-term it's owning interaction as young people go out and access dining and restaurants."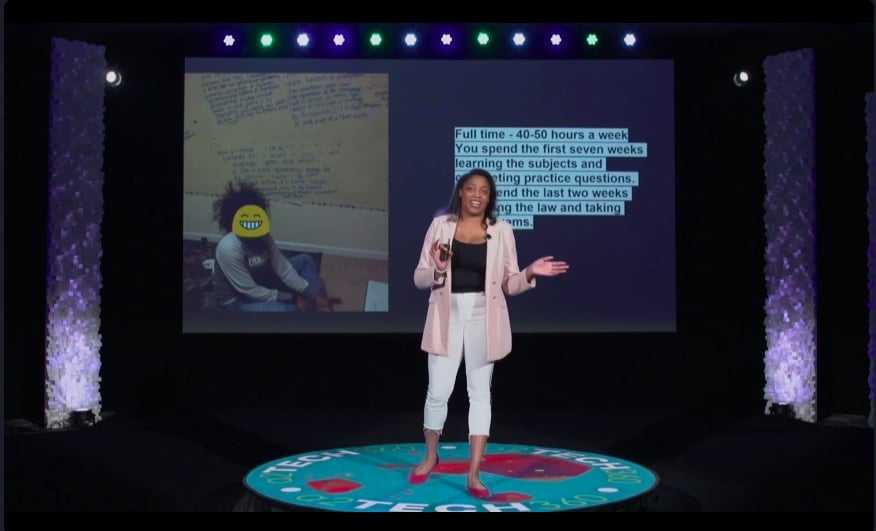 Ann Arbor SPARK sponsors a number of virtual events this year that have switched over from in-person networking and education. Visit annarborusa.org to join their newsletters.
The Pandemic Has Accelerated Autonomous Technology Adoption
"Other opportunities we're seeing are in autonomy and AI where there is acceleration of autonomy," Neal tells Cronicle. Indeed we have been watching for several years now to see when the development of the technology and the adoption would line up, as it's been a bit uneven. 
"There are shifting expectations regarding autonomy: A lot of it gets lumped into self-driving cars," Neal says. "There is a lot of hype and excitement about that. Traditional car companies were slower to get involved. But it's been overhyped now, and we're waiting for tech to catch up. We can't take a nap driving down I-96, but it will happen. EV is more disruptive to the traditional auto sector, actually, than autonomous, because the simplicity of EVs creates fewer moving parts and disrupts the dealer infrastructure."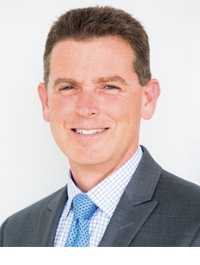 Doug Neal of eLab Ventures.
So where is the shift? "There is a shift in society where people are starting to be more comfortable with the shift to autonomy," Neal says. And a big part of that was pushed forward by the need for remote delivery and service created by the pandemic. "It will manifest in a variety of ways," Neal says. "Bots are more human-like, and people are getting more comfortable with online support or chat. We're starting to see that be more accepted even though it's still sometimes frustrating. There will be a shift of embracing this. The challenge is how to we start to see acceleration of tech that fills the need like computing at the edge... but also doing it safely and securely so privacy is maintained, and there is no risk of humans getting injured."
The Unfortunate Acceleration of the Knowledge Divide
Tips for startups looking for VC funding from eLab: "It's unfortunate that another acceleration due to COVID is the divide between the knowledge worker IT companies and brick and mortar retail companies," Neal says. "There is a lot of suffering out there in the traditional economy. Tech companies have been somewhat unaffected. We've seen a lot of our companies go to completely virtual offices, save expenses and are just as productive. As far as startups seeking investment, a lot of us have been relying on our networks we've built up for years. What we've been missing is random networking events to meet each other and get referred to somebody. That hasn't happened in a while, so it's harder for entrepreneurs to build their network. What we're seeing work really well is entrepreneurs doubling down on LinkedIn or getting referred via alumni networks. Those are still viable connections. With Zoom we may take a 30-minute meeting with someone we don't know rather than drive to a coffee shop to meet someone we haven't met."
This network may not be as accessible to those without the connections already in place. "Unfortunately from this standpoint we all have the fear of not being invited to anything," Neal agrees when we ask about entrepreneurs wondering what's going on in the networking scene that they might not be aware of because everything is suddenly virtual. "After vaccination we should see rush to rebuild networking events, but we'll still have these virtual coffee talks and that's beneficial," Neal says. "I may have an event I don't have time to go to and pull it up but it won't stop me from going to physical events." So, the expectation is that the future will blend in-person events with virtual, and entrepreneurs will be able to build their networks both ways but need to be in the know about which events are happening virtually.
This is Part 1 of a 2-part series on trends in startup investing in Michigan in 2021. Please stay tuned for Part 2, in which we discuss the state of the startup with ID Ventures Patti Glaza and Ara Topouzian of the Michigan Venture Capital Association.
ann arbor spark, ara topouzian, doug neal, elab, id ventures, invest detroit, michigan angel investing news, michigan vc trends 2021, michigan venture capital news, mike flanagan, mvca, patti glaza, skip simms
---