State of the Startup: Trends in Startup Funding in Michigan 2021 (Pt 2)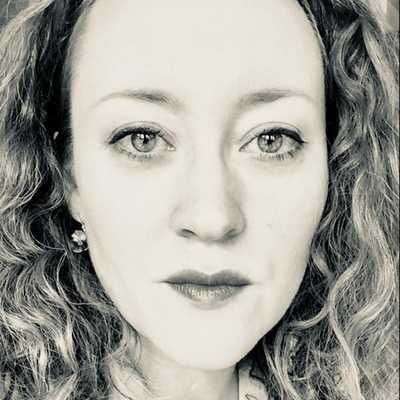 By Laura Cowan
Laura K. Cowan is a tech editor and journalist whose work has focused on promoting sustainability initiatives for automotive, green tech, and conscious living media outlets.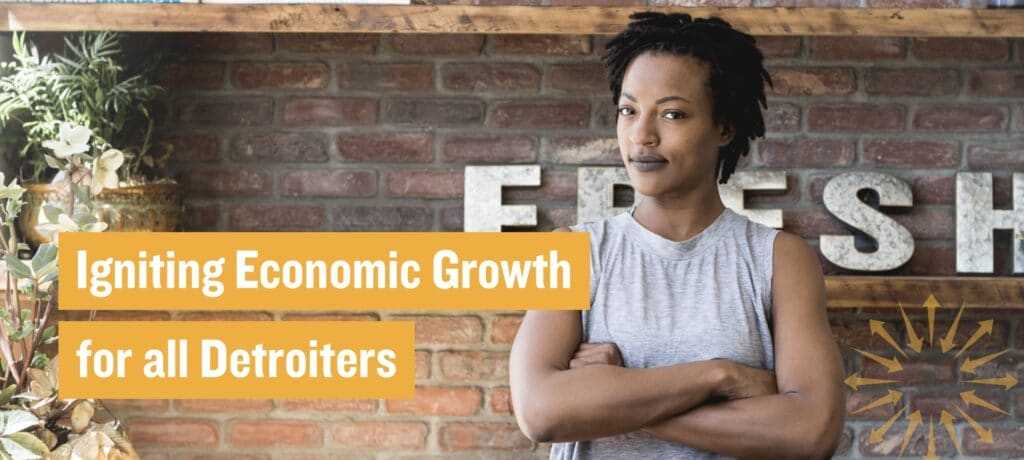 Invest Detroit and ID Ventures invests in Detroit and Southeast Michigan startups, including Asalyxa Bio, Functional Fluidics, and Airspace Link.
This is Part 2 of a 2-part series on the state of the startup in Michigan, trends in funding in 2021. Please check out Part 1 if you haven't had a chance, in which we discuss trends in angel and VC funding and industry growth in autonomy and disruptive AI with Ann Arbor SPARK's Skip Simms and Mike Flanagan and Doug Neal of eLab Ventures.
Michigan is emerging like every other state from the haze of the COVID-19 pandemic. As companies and individuals chart a course forward, Cronicle wanted to check on the base of the tech startup pipeline: funding. Patti Glaza and Ara Topouzian have front-row seats to VC funding in Detroit, and in Michigan overall, and were gracious enough to spend an hour talking with us about what they're seeing in the tech startup space after 2020. We hope that whether you are tech talent, a VC investigating Michigan's startup space, or a startup founder looking for funding, our conversations with the folks in the venture capital scene help you connect with resources that help you also chart a course forward as the pandemic winds down.
Trends in Detroit Startup Funding with ID Ventures' Patti Glaza
Patti Glaza is EVP and Managing Director of ID Ventures, the investment arm of Invest Detroit. We asked her about what she's seen through COVID-19 in the investment scene in Detroit, where the city was just pulling itself out of a long slump before the pandemic hit. Glaza is board member on a number of startups including Ann Arbor's software firm Genomenon, so she has a perspective that spans the Detroit-Ann Arbor scene.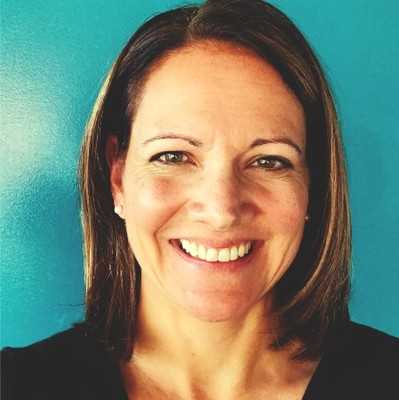 Patti Glaza of ID Ventures invests in a number of startups from Southeast Michigan.
"Our mission at Invest Detroit is to get financing in the region," Glaza says. Invest Detroit works in high-growth high-tech startups, and in local real estate investing and lending to small businesses. "I've been here since 2014," Glaza says, "brought on to lead investments and the team. We have a set of funds we use to plug that seed stage gap."
What has changed this last year? "We're starting to be more virtual, no question that was already shifting before COVID, " she says, "but COVID has completely accelerated that trend."
Recent investment Asalyxa Bio has a de-centralized model to bridge the gap often found in gathering talent and management as well as funding to run a biotech firm in the Midwest with less funding than available on the coasts. Glaza tells us her interest in Asalyxa started before COVID, but "we were attracted to the model and team for a couple of reasons. One, we've seen great tech come out of the University of Michigan, but you don't always have the right talent you need on hand to make a full team.... The model intrigued us because here you've got a team of experienced folks in therapeutics, great technology coming out of U of M. Pairing those together, could you more quickly and successfully launch a therapeutic startup? That was our bet."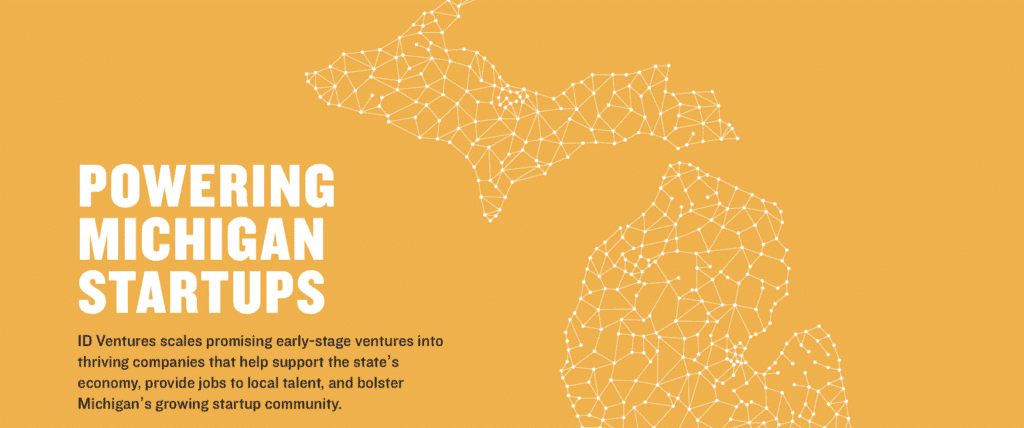 Challenges in VC Funding in Detroit
Has the pandemic thrown yet another block in Detroit's way? Glaza says it isn't that simple of an equation anymore, as a lot of funding isn't geographically based anymore. "Even though Ann Arbor has had a lead in building up a tight-knit community, capital is willing to go where the entrepreneurs are, and the entrepreneurs are definitely wanting to locate in Detroit," Glaza tells Cronicle. "I think you saw signs of this trend early on with Duo building a second location in Detroit before selling to Cisco. Our deal flow is now 40% Detroit, 40% Ann Arbor, and 20% the rest of the state [of Michigan]."
How Has the Pandemic Changed VC Funding in the Midwest?
"There are two key trends that will stay around from COVID," Glaza says. "I agree with my colleagues on virtual events continuing, and that spills into democratization of opportunity for startups in terms of equity. So if you're an investor, you're sitting at home looking for the best deals. The best deals don't have to be at an event…. I'm looking for founders everywhere. That's benefiting our portfolio and companies. I don't see that stopping."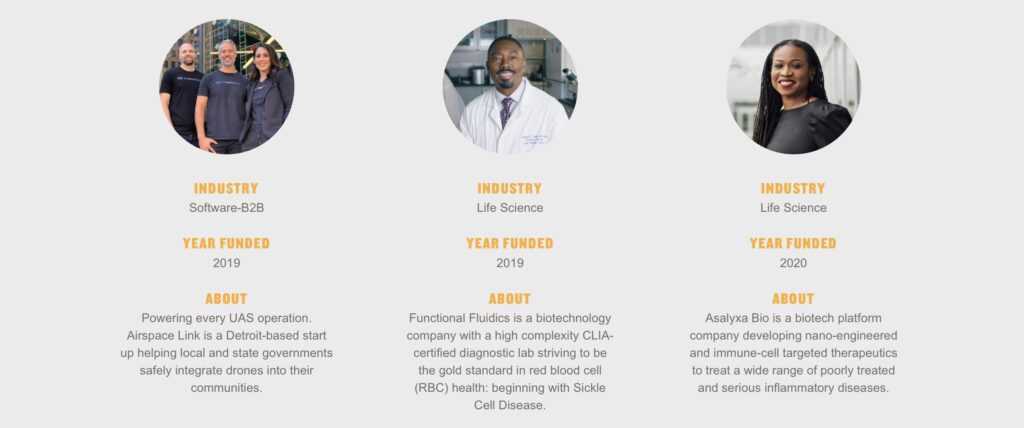 Glaza says a lot has changed this year in how VCs work, and that affects the industry and new companies' access to capital. "There was a standard that if you're going to be on a board, you need to be in driving distance. Now we see board meetings or spending time with companies you want to invest in over Zoom. That has freed up a ton of folks to expand where they thought they would invest.... I think we'll see it across the entire future of work: teams are no longer hampered in finding the best talent locally. They can build successful teams virtually. People like me believe they can build successful teams virtually now. I don't think ventures savored teams that had strong group presence. We're much more open to distributed talent now. That's so meaningful."
Glaza says this impacts talent down the pipeline as well, not just technical founders. "When you think about data scientists who are so hard to get and the cost in the labor market for that kind of talent — artificial intelligence, machine learning. If you don't have to worry about stealing them from startups in your co-working space, you can hire them out of Arizona, Croatia and Poland. There is a new ability to get the talent you need." 
Good News For Companies Building in Detroit
"The growth of companies in Detroit is acclerating. We have density, but we're also seeing companies growing bigger," Glaza says, and that's a missing piece we've been waiting to see at Cronicle. As funding starts to flow into a region, startups often struggle to fill the full economic gap left by large companies such as Detroit's automakers and manufacturers who are still pillars of the economy but reduced in size since the Great Recession. But once startups have the ability to grow.... "Autobooks and Bloomscape," Glaza gives as a recent example. "Two founders that had such great passion for building their business in Detroit and started off with themselves and their idea. They are building out big teams now.... They're growing big and making a bigger impact on the economy. Capital can come in and really help grow companies, not just to have startups but we're having big startups. That's unfolding right now and it's really impressive to see."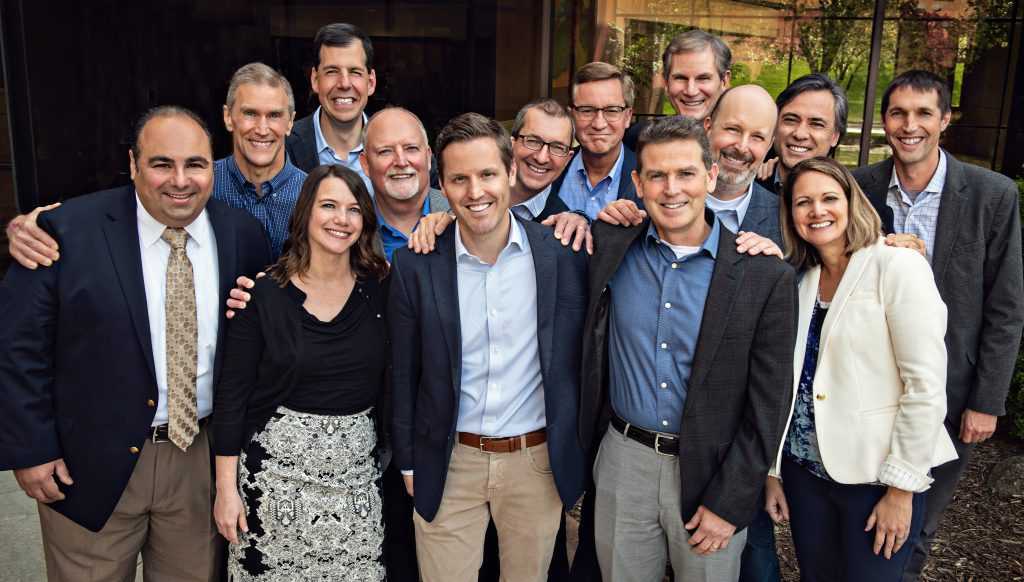 The Michigan Venture Capital Association pictured here with Ara Topouzian left.
Michigan's Venture Capital Scene with the MVCA's Ara Topouzian
Ara Topouzian is Executive Director at the Michigan Venture Capital Association, after a long career in economic development. Topouzian heads up the annual effort to publish reports on the state of funding in Michigan's venture capital scene. We checked in with him to ask what trends he's seeing in the funding and economic space overall in Michigan. He works in Lansing, in the middle of the state, and so has a perspective on startup funding and economic growth that includes advanced manufacturing, small business, and more.
"I'm way more excited this year than last year even still within COVID," Topouzian is quick to say when asked about the state of VC funding in Michigan as we have come through the pandemic. "I've gotten the clear sense that there seems to be an attitude of 'I'm done with it and we need to move on and we need to be a productive ecosystem again.' That to me is excitement. We're working on developing a number of new initiatives. We've created a diversity, equity, and inclusion committee, and we're working to create programming that will come out of that. I'm excited at a number of the outreaches we're doing. We're actively looking for new members. That's good, too. We've gotten back into the advocacy arena a little bit more. Last year you couldn't do anything like that because everything was COVID based, but this year there are 26 or 27 new legislators up in Lansing. Reaching out to them to teach them the value of VC in Michigan is important. I'm excited about that because as the governor looks ot recreate this economy that's been hurt so badly, and some of these emerging companies are going to be so important moving forward. As you know, VCs are investing in disruptive technologies, which is a positive thing. We've got talent here, we've got a strong pipeline, and we've got investors that are actively doing deals."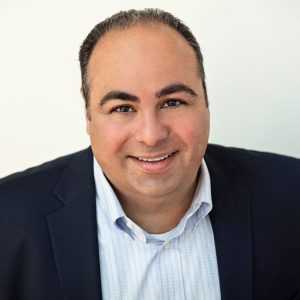 Ara Topouzian has been with the MVCA for the last 2 years.
What Happened to Michigan Startup Funding in 2020?
"I'm excited, "Topouzian says, "because 2020 was such a dormant year saying 'we can't do that now.' So there was this model of 'survive during a pandemic.' I think we did pretty well with it." That isn't to say the MVCA was dormant. Instead, they took a lot of programming virtual and created new educational and networking programs. "We introduced a brand-new webinar series that was not just 'learn how to deal with COVID' but more a variety of topics talking about diversity and a lot of different things about how investments are looking at Michigan."
"In one webinar coming up on March 25th, we will be talking about corporate venture firms, interviewing GM Corporate Ventures. We started a podcast series toward end of summer, also. We released a new episode every month of what we're calling Michigan VC Talk. Overall, I think attitudes are more positive, and everybody's back in the game. We're in the midst of putting together data for our annual MVCA research report out in April. Last year, we were worried because we were on the upswing of setting records in Michigan. COVID is not going to help that, but we've seen a number of exits even in a pandemic. Llamasoft was the last one in November."
The MVCA put together a year in review webinar. "Michael Gross my chair and myself hosted. We tried to highlight the success deals. Moving forward we're putting together a quarterly deals flow newsletter so we can actively push out what we're seeing as far as exits or special announcements regarding investor arena," Topouzian says. The MVCA Resource Page is a great place to connect with reports and webinars from the MVCA moving forward. The organization always published information for investors and businesses looking to connect with the funding scene in Michigan, but the pandemic has made the MVCA push a lot more of this information to the public and make it available virtually, which means more data for more people to work with.

Are Investors Back To Normal in Michigan As We Emerge From the COVID-19 Crisis?
"I can confirm that our members continue to be busy," Topouzian says. "I think that for me being fairly new in the association last year at this time, my fear was 'oh boy here we're going into a crisis. How does this affect the work the angels and VCs do?' After a month my attitude changed from outreach I was doing to an understanding that this is not the first crisis a VC or any investor has gone through. They know how to weather the storm."
In fact that's true of any talent or business owner in Michigan. The state has become a professional resource for any state or business looking to weather hard times, as people in Michigan have been through a little bit of everything over the past few decades. "What they did early on is hunkered down with their companies and made sure they're okay and they had what they needed and helped them realign what their goals and objectives were," Topouzian explains. "I think they probably spent a few months on that triage work. After that, I think the pipeline became active again." This aligns with what Cronicle heard from a number of companies being hesitant to publicize plans that were up in the air in spring and summer of 2020, but then regrouped with a plan to move forward despite the challenges COVID-19 presented. 
Have there been changes in the type of companies investors are working with in Michigan and the Midwest? "I don't know there has been a big on off switch on the direction," Topouzian says. "Tech is big in this environment, and I think you're seeing a number of companies that were able to adjust to the pandemic and maybe even help out, maybe similar in scope of how restaurants and distilleries turned from making vodka to hand sanitizer; life science companies moved into the COVID solutions space. We're going to see even more companies that emerge from these times. The remote environment has upped the ante."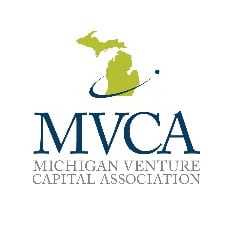 How Has COVID-19 Impacted Coastal Funding to Midwest Startups?
"We're starting to talk to more of the out-of-state VC firms as far as asking, 'Why are you continuing to look at Michigan?' Half a dozen members are out-of-state firms. What they tell us is that Michigan is fertile ground, it's a good place to do business, talent is here, and Michigan investors are interested in doing deals. Comparatively through the Midwest, Michigan is still a contender," Topouzian says, echoing his colleagues statements about how Michigan's history of manufacturing and engineering as well as university spinoff tech startups and pharmaceutical companies have positioned it well for future growth in multiple tech-related industries.
"We definitely need more funding," Topouzian reflects, "there needs to be both funding for existing venture firms so they can go out and invest more, and we'd love to see more out of state taking a look. Last year's MVCA research report number for every dollar here spent was $12 out of state. The deal with Rivian skewed the numbers from $12 to $45. When we did the report we made sure to say if you take that deal off the table it's $12. The good news is that out of state is still taking a look at Michigan, but I also think we've got some fantastic firms that are here. Whatever we can do to increase funding within the state is important. Sometimes I think it's the misconception of what the venture capitalist does versus other types of investors like angels. VCs are taking the risk, but they're working with entrepreneurs. Problem is not yet solved of needing more funding."
"Our members have managed through the Dot Com bust and the Great Recession. They managed through it, and they knew how to manage through COVID," Topouzian says. "I judge it by how busy my members are, and how hard it is to reach them. Zoom has changed that whole landscape. At one point before the deal is done, they still like to be in the same room as companies, but you can accomplish a lot via remote Zoom call. Some of my members are on Zoom calls seven hours a day." 
Key Takeaways from a Pandemic Year
This isn't the first time Michigan has navigated through an unprecedented crisis. What we've learned during our recent conversations with investors in Michigan's startup space is that more than ever, everyone in Michigan or in business in general seems to be on the same page.
We will be doing more business remotely in the future to save time and to network more broadly with more people.
Businesses must have a crisis plan in place, or advisors and funding to help them navigate the unpredictable future.
Michigan has built the foundation of a strong startup ecosystem and is well on its way to building a large ecosystem for new businesses to succeed.
More than ever before, startups are aware of the need to proof their companies against regional risks, whether that may be lack of available funding, gaps in talent, or simply the need to connect with an industry on a global scale. Many are solving this issue through remote work, decentralized startup models, and funds that are not geographically based.
Investors are busy people, just like startups founders. If you would like to connect with VC or angel investors, the introduction is still important, but be looking for ways to network in future that are more accessible, more remote, and intentionally more democratized.
If you haven't yet, check out Part 1 of this series on current trends in VC and angel funding in Michigan, in which we discuss trends in angel and VC funding and industry growth in autonomy and disruptive AI with Ann Arbor SPARK's Skip Simms and Mike Flanagan and Doug Neal of eLab Ventures.
id ventures, invest detroit, michigan startup funding, michigan startup trends, midwest funding news, midwest startups, mvca
---