The Newest Midwest Mobility Startups To Watch: Interpl.ai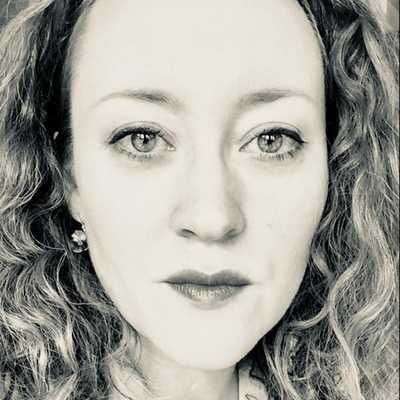 By Laura Cowan
Laura K. Cowan is a tech editor and journalist whose work has focused on promoting sustainability initiatives for automotive, green tech, and conscious living media outlets.
This post is sponsored by business support organization Ann Arbor SPARK, which promotes the growth and development of businesses in Washtenaw County, where emerging tech and startup hub Ann Arbor, Michigan, is located. All content and views expressed are those of the participants and do not necessarily reflect those of Ann Arbor SPARK. If you would like to sponsor news coverage of tech companies and trends in your industry or region, please contact the editor.
Interpl.ai Accepted To Silicon Valley Incubator Plug and Play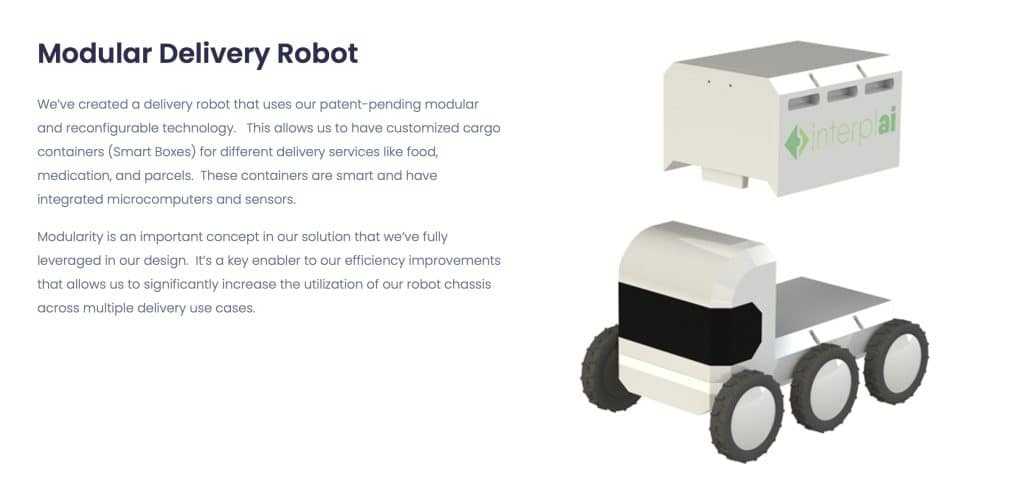 New Ann Arbor-founded last-mile logistics startup Interpl.ai announced in late 2020 that it had been accepted into the mobility division of Silicon Valley incubator Plug and Play, which has launched such companies as Paypal and Dropbox. This was after being launched out of Ann Arbor SPARK's startup incubator. The autonomous delivery robot startup has several unique features to its robots that indicate a potential success for this Midwest autonomous delivery robot company.
Interplai Delivery Robots Are Modular & Multi-Purpose
We've seen a number of last-mile logistics robots being tested around Ann Arbor, which has become a hub for autonomous delivery vehicles. From Yandex to Refraction AI, they're on every downtown street in testing or delivering takeout. What seems to set Interplai robots apart, as they head off to Silicon Valley for testing, is their complete system for multi-purpose delivery applications. Interplai robots are modular, which means you can add parts to configure robots for different delivery jobs. This suggests the idea of creating fleets of last-mile delivery robots for a variety of purposes.
Up until now, we have only seen one type of autonomous delivery robot for on-ground delivery (this does not include the drones currently being tested in Detroit factories and around Detroit Metro Airport). This opens up the playing field for ground delivery vehicles and could create a spectrum of robot varieties for these autonomous delivery jobs.
Interplai Delivery Robots Self-Stack in Mobile Delivery Systems
Interplai robots self-stack into storage lifts that can be placed within delivery trucks. This could create local hubs for delivery routes that can be moved around.
What we often don't see in early-stage mobility companies is a realistic plan to integrate into the broader transportation infrastructure. Interplai can work with existing vehicle technology to transport delivery robots to local routes.

AI Powers Delivery Routes
Detroit is already planning an autonomous highway route between Ann Arbor and Detroit for self-driving car testing. That route also aims to include testing for unmanned delivery vehicles. Interplai has an AI-based system for routing deliveries in the Detroit Ann Arbor area with a claimed 25% efficiency improvement. Autonomous routing and sensing technology improves every year, due to improvements in machine learning algorithms and the infrastructure invested by the city of Ann Arbor, the University of Michigan, and many Detroit organizations and automotive companies dedicated to an electrified autonomous-integrated mobility future.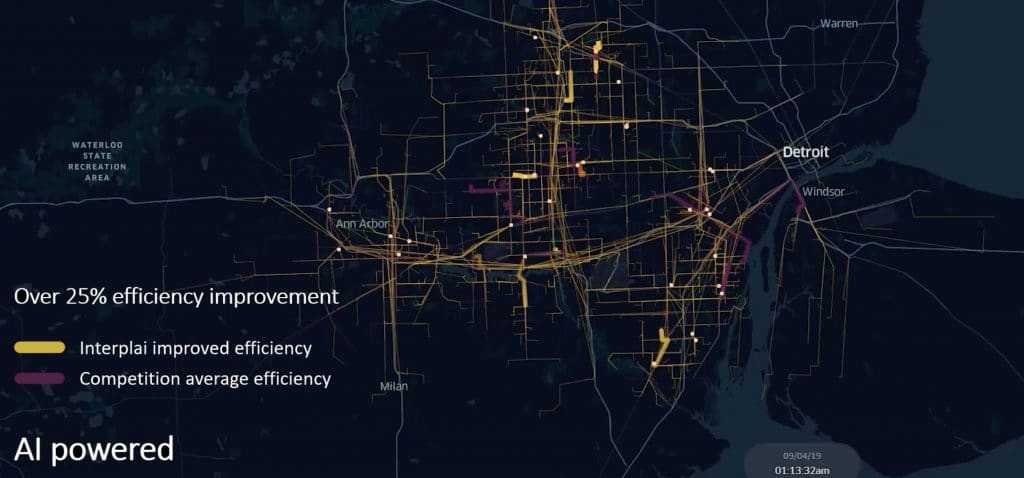 Key Leadership
It's an early-stage company, so anything can happen to a startup like Interplai. With a founding team that combines decades of autonomous vehicle research know-how with investment experience and the support of two great incubators, we think Interplai has a better than average chance of success. The biggest difference we see in this mobility startup is a vision for modular flexibility and integrating delivery robots with the broader transportation infrastructure, including mobile delivery trucks.
Autonomous vehicles may be the hottest trend in mobility, but that doesn't mean that just anybody can start a mobility company. From integrated networks between technology and automotive to research expertise and finding funding, the right leadership mix and vision for integrating into the broader transportation infrastructure is key for the success of an autonomous delivery company. We expect to see a lot of companies falter, just as we've seen with early investment in battery tech and electric vehicles. It's still a great space to be in, but faces the challenges of an early growth stage for a new sector of the transportation industry.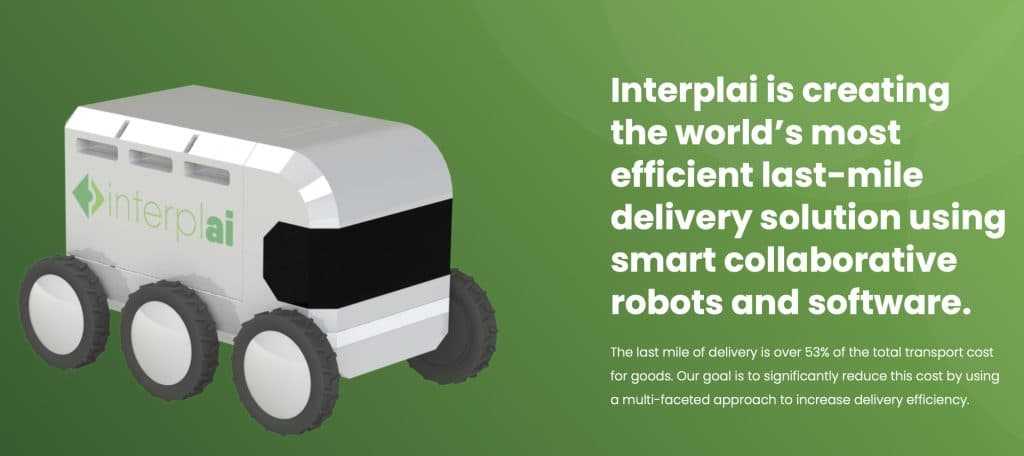 Learn more about Interplai and their founding team at Interplai's website and blog.
Our thanks to Ann Arbor SPARK for their generous sponsorship of news coverage in the Ann Arbor and Washtenaw County region. To learn more about advertising and content sponsorship opportunities with Cronicle Press Tech News, please visit our Sponsorship page or contact the editor for more details on sponsorship opportunities.
ann arbor spark, ann arbor startups, delivery robots, interplai, last mile logistics startups, midwest mobility startups, plug and play incubator, silicon valley mobility startups
---