How To Create a Content Marketing Program That Supports Your Company Through a Recession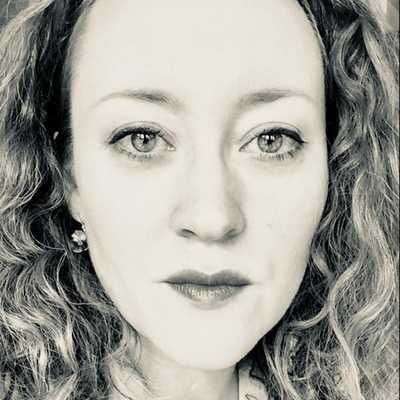 By Laura Cowan
Laura K. Cowan is a tech editor and journalist whose work has focused on promoting sustainability initiatives for automotive, green tech, and conscious living media outlets.

Startups hire Cronicle to create content marketing for them became Cronicle's tech blog quickly became one of the top resources for tech and startup news in Michigan and the Midwest, proving out the concept of content marketing for tech in an underserved region.
In a time when advertising is sometimes less effective, social media platforms are shifting, and the economy is possibly headed for a downturn, many companies are rethinking their marketing strategy and reaching to connect with the right clients in a lasting way. But instead of rapid growth and expansion, many companies are focused on managing their margins to conserve cash. How do you keep your marketing plan effective while reducing costs? In a word: content.
Marketing through an economic downturn can be a little different than periods of growth, but the basic foundation is the same. To create a successful marketing program in a recession, you'll want to retain a mix of what captured growth in an up economy but lean on some longterm evergreen strategies for staying connected with your clients. That's where content marketing comes in to play.
Of course we all wish we had started a content marketing program five years ago. Content marketing is a type of inbound marketing that can be left off of marketing plans until direct sales pipelines are set up to keep the company in the black. But the sooner you can get to creating your content marketing program, the more stable your company will be through a downturn. That's because content marketing is a longterm marketing strategy that keeps your company in the minds of customers and talent at all times. Here's how to get started.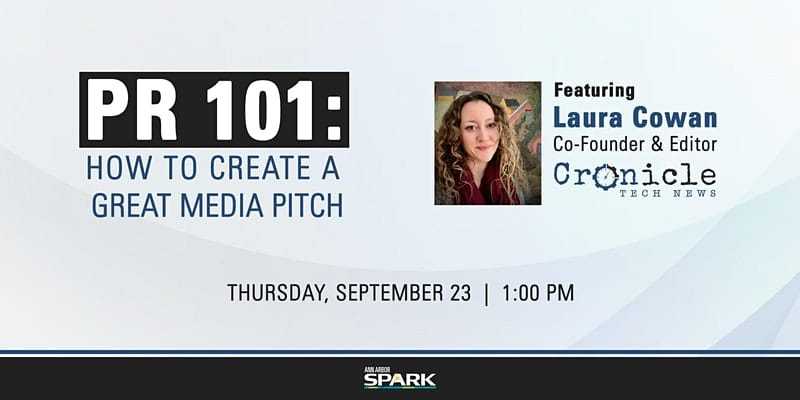 Here's what you wouldn't have learned from a PR/content marketing how-to presentation like the one we gave above: Not all media responds to PR pitches. If you are an automotive tech company, you might want to set up your own content marketing program rather than focus on PR because magazines in the car space don't even respond to PR pitches. You need professionals advising you up front who know that so you don't waste time.
What Is Content Marketing & What Is It Good For?
Content marketing usually takes the form of a company or industry news blog, a podcast, or video content you can share on social media. If you are a tech company, content marketing would probably be information heavy and educational to help consumers searching for help online learn why they should work with you. You need to explain information about a product or service to an end consumer before they trust you, and establish yourself as an expert in your industry. You also need to be where they are looking for that information. This is key. You'll also want an agency with a mix of journalism and marketing experience specific to your industry, or an in-house marketing manager with the same mix of experience. Some marketing people are amazing news writers, but not all.
You might want marketing to create content in the following formats:
a company or industry blog
a podcast about technical issues in your space (e.g. cybersecurity)
a company culture and recruiting blog that funnels to the HR team
white papers or downloadable reports on news and statistics in your space
how-to guides for consumers
online events you host that involve experts in your industry in roundtable discussions or networking events
social media content that is information rich
If you are a B2C company that serves the end consumer, think about what the customer needs to research or learn before deciding to buy your product or service. Then you want to create that information in a place where they are already searching for it.
If you are a B2B company that serves other businesses, think about what services they're looking for and partners they need, and create information about those services in a place they're already searching for it. If you're a biotech company, you might be creating content to hand out at conferences rather than a blog because you're selling directly to customers at events. It's a little different for everybody.
The key is to hire an agency or professional who understands how to do strategy for your industry: do not hire a mainstream B2C marketing agency to create content for your tech company. Most mainstream marketing agencies are populated by professionals who understand consumer product brands and multi-media advertising. This is the wrong tone and the wrong media for a tech company in most cases. More on that later.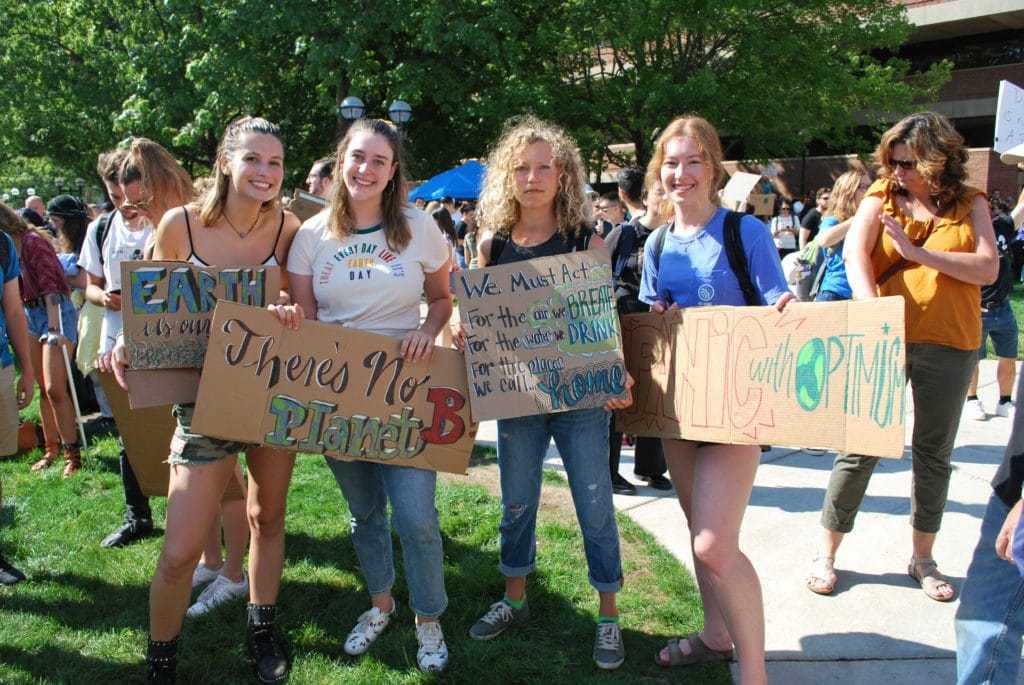 The key to a successful content marketing strategy is in championing a cause or partnering with other organizations to boost the work you're trying to do. Climate tech solutions companies could partner with conservations organizations, for example.
Why Content Marketing Requires Longterm Commitment
Content marketing is an inbound marketing strategy that brings customers and talent to you. But it isn't as easy as hanging out your shingle. Content marketing is a longterm strategy committed to helping customers find you based on three elements:
consistently engaging with your audience and network
attracting new traffic to your website
establishing your company as an expert voice in your space
In order to create a successful content marketing strategy, you need a longterm vision that includes several factors:
what budget/time resources you can commit to your content marketing
an understanding of the audience you're trying to connect with
a commitment to a longterm platform building
a team that knows how to bring the right audience to you
Content marketing often takes several years or more to see real results. This is mainly because you need to earn your place as a top player in your space online for search engines to recommend you to readers. If you throw up a couple of blog posts and get a story placed in one magazine and sit on it, your Google rankings will never materialize. That's just taking care of the basic copy for your website and hoping someone finds you. And some media doesn't respond to PR pitches anyway. You need a team that knows your industry, knows what strategy suits your situation, and can help execute that strategy -- such as writing your blog in the right tone to connect with the right audience. Content marketing is about making sure people can find you with good SEO, relevant content, as well as appropriate media formats and tone. But it also takes consistent effort to build content marketing and make sure people can locate you when they're looking. Here are some things to think about to see if content marketing is really right for you.
Can you commit to several years to get your content marketing plan started?

Can you hire an agency or at least one in-house person to be dedicated to your content marketing plan full time? Does this person have the expertise to set up the right program for your company and run it in the right way for your industry?

Can you decide what your goal is for your content marketing program? Are you trying to attract and recruit software developer talent with a recruiting/culture blog? Are you explaining technology or news in your industry to an audience that could become clients?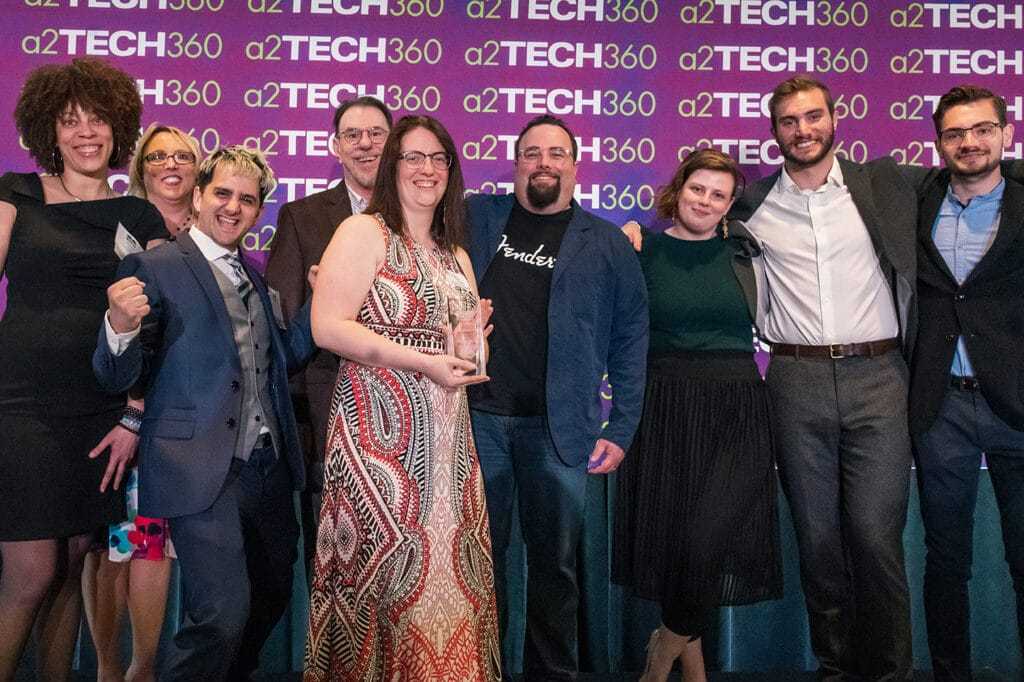 If you can't partner with an organization, can you host an award event? Ann Arbor business support organization SPARK sponsors a week of tech events including the above FastTrack Awards that highlight the fastest growing startups in the region.
The Right Time To Add Content Marketing, & The Right Amount
When you set up a content marketing program, you'll want to make sure your company is established enough to have a budget for content along with advertising and other marketing strategies, but don't wait too long. One mistake many companies make is not committing to building a platform they can own early on, which leaves them scrambling later. That's because content marketing is like a snowball. It starts small, but it builds over time and gets easier and more effective with time. If you wait to start, someone else will be competing in your space, and you'll face an uphill battle to stand out or be discovered.
A good blog needs 3-4 posts per week every week, year in year out, to build a platform. A good podcast should be weekly, and you might want to consider inviting in guest speakers or interviewing industry experts on your blog to multiply both content you can produce and the network effect of having those people's networks help boost the sharing of your content.
Troubleshooting Problems in Content Marketing
Where all this tends to go wrong is in creating the right strategy and voice to connect with the right audience, and in sticking to deadlines. Every tech company wants content marketing, everyone knows it's a big piece of the future of a healthy marketing program. But if you can't afford a content marketing agency to help you with strategy and execution, and you can't dedicate anyone's time in house to create content, what you will end up with is a blank space that looks neglected or a small content program that has the wrong voice and turns your customers off.
Or, a tech startup prioritizes content marketing to start, but as soon as they have budget they hire an in-house inexpensive junior marketing assistant to run the program and pull it out of the hands of the agency. This might suit your company preference to hire in-house help where possible or be the right move if you hire in an experienced professional with content marketing experience for business, but we've seen a number of tech blogs go off the rails when the company pulled the work in house and the new marketing talent wasn't trained or experienced enough to maintain the tone.
Here's why that's a problem that can nuke your budding content program. Imagine if you started a social media page and only posted twice a year, so you hired in a marketing assistant. Suddenly the tone of your page switches from professional to hyped and salesy such as a recent college grad posting sales videos about startup culture when you're trying to sell financial tech services to high-net-worth individuals. This doesn't just make you look scattered, it stops you from building traffic and sends customers to your competition. Search engines won't rank websites that aren't consistently updated, and consumers won't buy from the wrong sales person. Expertise matters.
Your company needs may vary. Cronicle has worked with clients all over the tech industry and related industries that serve anyone from small business owners to high-net-worth individuals being pitched digital privacy monitoring services. Every blog we have written was for a different audience in a slightly different format and tone matched to their needs. Occasionally, someone pulled the contract in house, and the tone and level of content switched overnight. That's like you dating someone for a year and then suddenly changing accents or pulling off a mask. It raises questions about your understanding of your own brand and customers, and it breaks trust.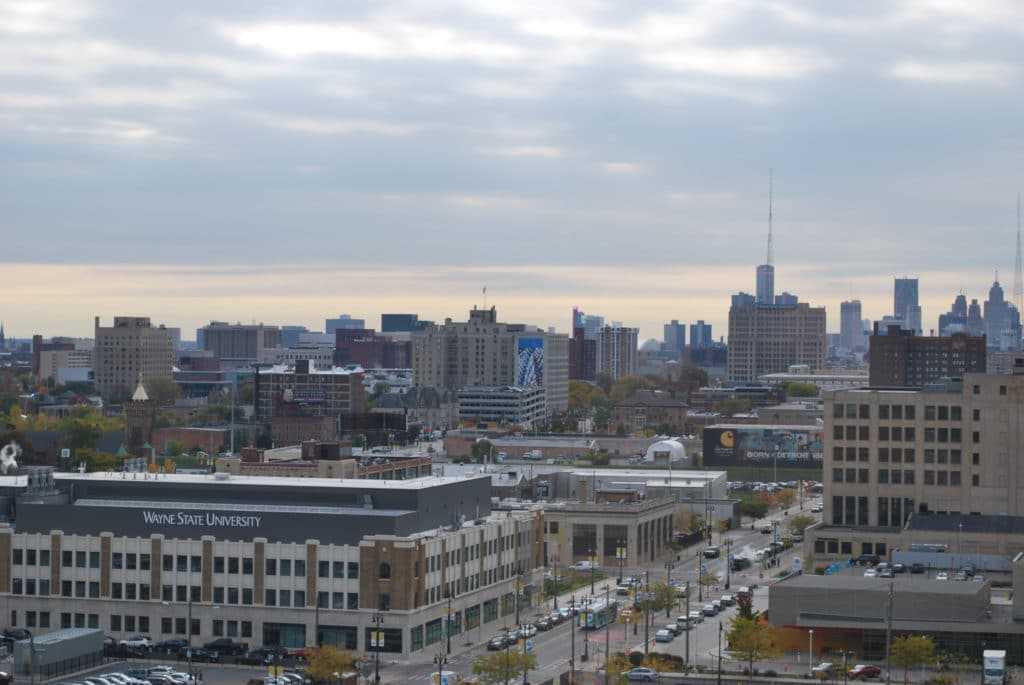 We started in Ann Arbor and Detroit because we know this region and its industries. If your company is regional, start by looking for a content marketing agency in your area to ensure that your agency is run by people who understand how business people speak in your region.
How To Build a Successful Content Marketing Program
Let's look at the opposite scenario: you have a small budget to start, but you're committed to making this content marketing thing work for you. You consult with an agency for help on strategy and have them set up a blog and a podcast and start posting. You work with them to produce content based on new products coming out of the company, trends in your space, and interviewing industry experts. You manage to post once a month at first, but after a year you have more marketing writers in house or a larger budget to hire in content marketing writers from the agency to help increase your content output. Google knows you're out there and growing.
After a year, you only have to add to what you're doing and scale up or add new forms of content as needed. Social media and your network start tuning in. Five years later, you have a happy content marketing program running, and anyone who contributes to the blog from inside the company knows the importance of content so they help get technical content reviewed on a tight schedule. You are posting four times a week now, covering industry news as well as interviewing experts in your space that are known names. You are hosting events inviting other people to participate and highlight their expertise, which creates a network effect. And now when people think about how to stay up to date in your industry, they come to your groups online and in person. They come to your recruiting fairs and you're hiring more talent. They comment on your social media and join your Slack communities. They remember you and refer word of mouth customers to you.
This is engagement. Drop off and it can slowly kill your sales. But as hard as it is to put budget into something that might not turn into immediate sales, you are engaging with your audience in a deeper way than advertising, you are building presence in your space, and people have brand recognition for your company. This is content marketing success. And remember. You can't be everything to everybody. Success looks like connecting with the right audience to build your sales pipeline and network with people in your industry. Don't think that just because you're not the number one blog or podcast in your industry that you didn't succeed. Everyone owns a different piece of the pie.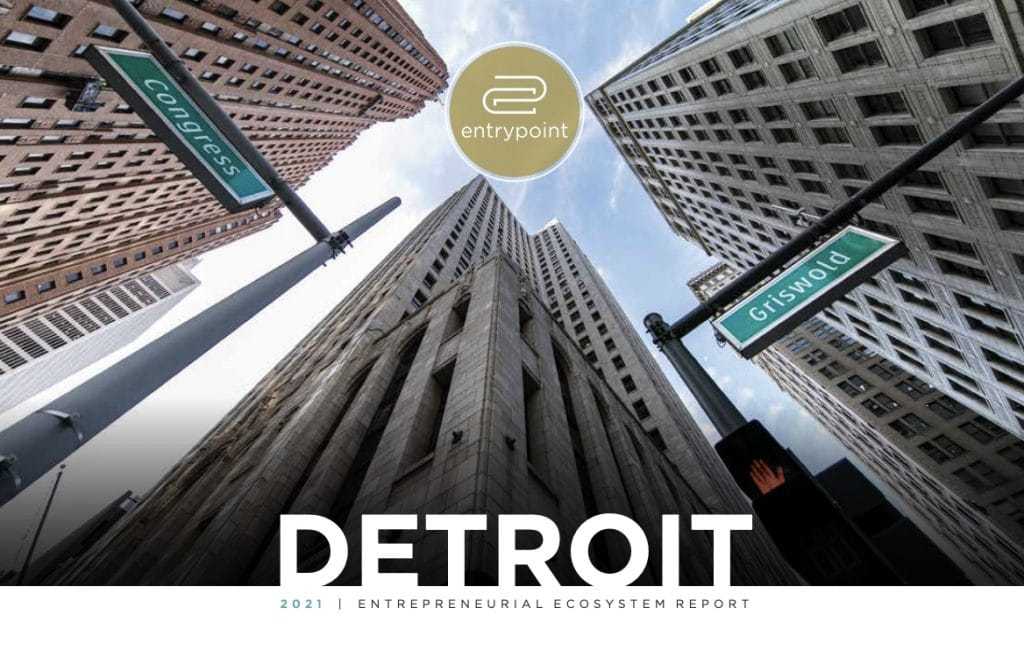 This economic report from EntryPoint highlights the growth of the entrepreneurial ecosystem in Detroit. Other reports from EntryPoint look at regional startup growth and economic conditions. If you don't have the manpower to produce a report like this, consider sponsoring one.
How Do You Measure Whether Your Content Marketing Program Is Working?
We deal with clients all the time who judge content marketing by website traffic instead of sales. That's because content marketing is a longer game, and it's based on people engaging with the information you provide. You could judge a content marketing program by increased sales, but the conversion rate is sometimes hard to pin down unless your company has a lot of data to track sales from all sources over a long customer journey.
For small companies, we recommend you judge your content marketing program by increased website traffic, which is easy to measure. For larger companies or companies with the resources to track more metrics, we recommend a two-step approach. First, measure the traffic on each of your content marketing outlets. Then, track where people first discovered you once they become customers. Add your content marketing outlets to your list of "Where did you hear about us?" marketing questionnaire. And do this both for sales for customers and for HR with talent coming in to your company, because content marketing can help you hire better talent. Some people might not remember where they first learned about you, but they probably can tell you if they follow your blog or attend your events. Just be sure to give people enough time to engage and don't forget to track long term. Some customers will not buy from you until they have followed your blog for years, especially if you're in an industry in which customers have a long life cycle and take a long time to decide if they will buy.
Successful Content Marketing Programs Aren't About You
So, some final words of advice: content marketing is not about you. Yes, we know, that's a pain to think about, but hear us out. Content marketing works best when you are championing the successes of your clients who benefited from using your platform. Still sound to salesy? Try creating content based on a cause or the mission your company serves. Even if your mission was "make some money so I can eat" chances are your product-market fit fell somewhere in the zone of "we provide this valuable service to enable our customers to do XYZ that is making a positive difference in this industry." So talk about their work doing XYZ and what motivates them to do it. Content marketing is not direct sales. We repeat: content marketing is not direct sales. If you only talk about your products or services and never move beyond that to show your culture, your history, your people's interesting personalities and skills, the mission you serve and so on, your content marketing will come across as a weak sales pitch and will fall flat. Have you ever run into a startup website that tried to show how worker friendly their culture was and came across as workaholic and cultish or appeared to be flat out lying about benefits? Don't be that marketing team whose tone and pitch don't match the copy. It's common enough, but it shows a lack of sensitivity to your audience. Be the marketing team that understands the audience and understands the greater good.
Here's an alternative approach. Say you have a tech service that only works for larger budget tech companies to manage their cloud spend. You might want to create a blog that is news and trend focused so the teams that manage cloud spend in house at their respective companies can keep up to date on issues affecting their work such as tracking spend, minimizing waste, and managing cybersecurity issues related to their work. That means that your content marketing program should be tracking how these engineers engage with your content over time before and after they become customers. Think about what information is valuable to them, what engineers would be searching for while managing typical problems in an ordinary day or in a crisis during some kind of hacking event, and then give them informational solutions. Or, start a group online just for a narrow slice of these professionals to learn from each other. You don't always have to be providing information. Sometimes, content marketing means setting up people to meet each other and facilitating them helping each other. Either way, what you're doing here is not just showing that you understand your industry and audience. You're showing that you want to enable them to help their customers too and prevent problems like overspending on cloud services that, while innocuous sounding, could take a company down financially.
Content marketing isn't just sales. It's part of your service to your customers to keep them informed. It's a service to your clients in and of itself. Be generous. Be authentic. Don't tell them why they should buy from you. Tell them why you want to work with them in the first place: because you genuinely think that type of client is the best because of what they do for others, not what you do. You're just helping get them to their goals. That's good content marketing.
If you've been thinking about starting a content marketing program and could use some strategy or writing help, shoot Cronicle an email. We have backgrounds in business and tech journalism, AI, software, mobility, climate solutions, PR and marketing. We only hire writers with backgrounds that include business as well as writing and marketing, to ensure that anyone who works on your content marketing program understands your industry.
content marketing business, content marketing tech startups, market your company recession, marketing in a recession, michigan content marketing agencies
---