Check Out The EMU & U-M Student Video Game Showcase Wednesday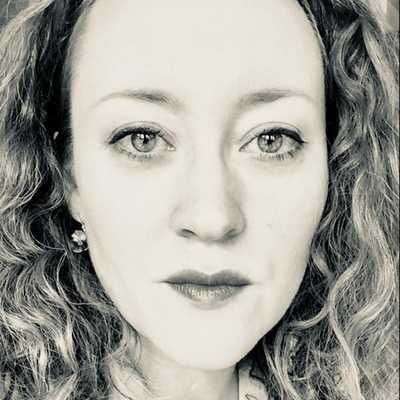 By Laura Cowan
Laura K. Cowan is a tech editor and journalist whose work has focused on promoting sustainability initiatives for automotive, green tech, and conscious living media outlets.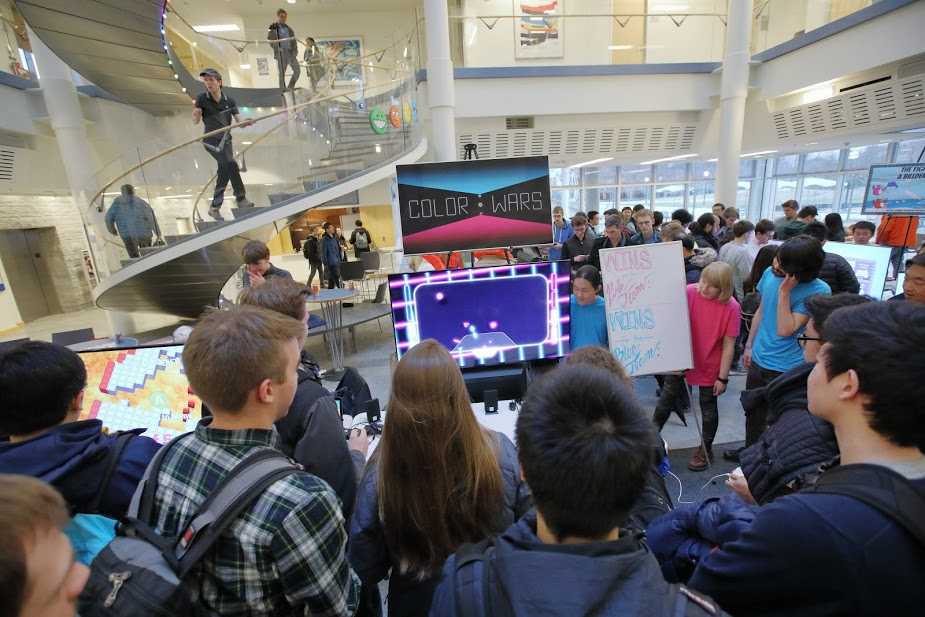 Hands down, our most popular posts in Cronicle's first 6 months have been the feature on indie game design studios in Michigan from University of Michigan professor Austin Yarger, plus all the followup interviews of game designers from Finji Games to Heart Shaped Games to Dreaming Door. We caught up with Yarger again recently to ask when his popular student gaming showcase was taking place. Turns out, we were just in time.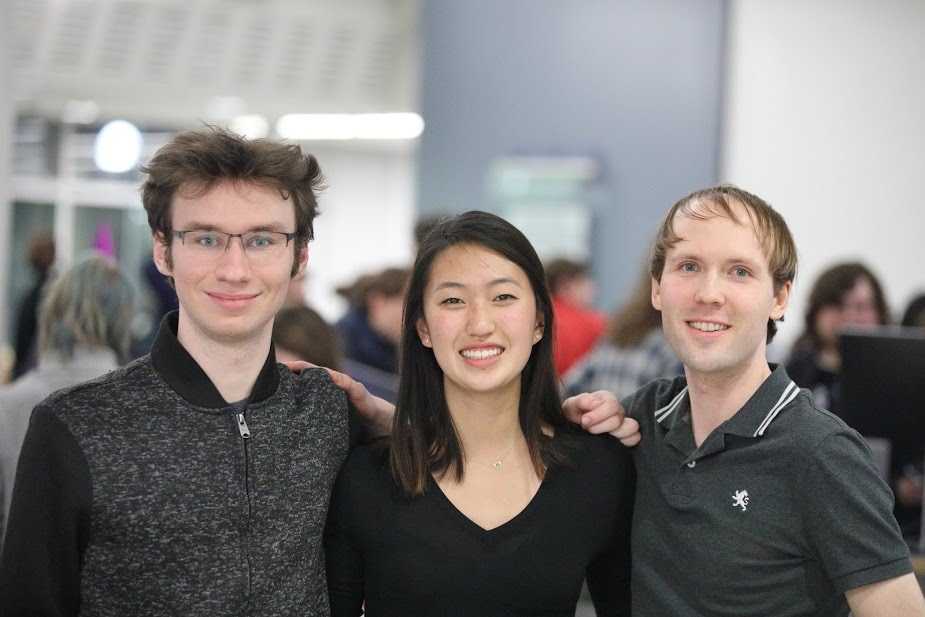 This Wednesday at 7 pm, both Eastern Michigan and the University of Michigan students are coming together to showcase the video games they developed this year for classes at EMU and U-M course EECS 494 under Professor Austin Yarger. Play demos, hang out, generally have a good time. It's free and open to the public.
The expo is being held on the University of Michigan North Campus at Tishman Hall in the Betty Beyster Building on Hayward Street.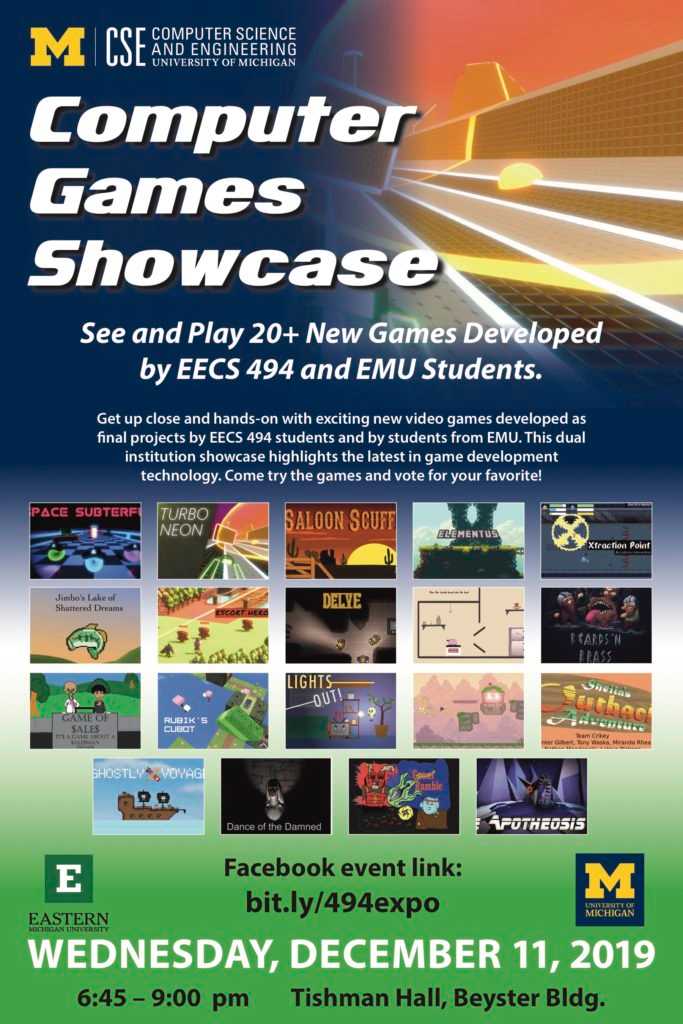 "People walk through, play games, and they vote for the best games with tokens placed in bags," Yarger tells us. "At the end of the night, the heaviest bags win prizes."
The goal of Yarger's classes is to bring students from a beginner level "with no knowledge of video game development to a level where they could win an internship," Yarger says. It seems to be working. Yarger reports that several of his students per year are doing just that.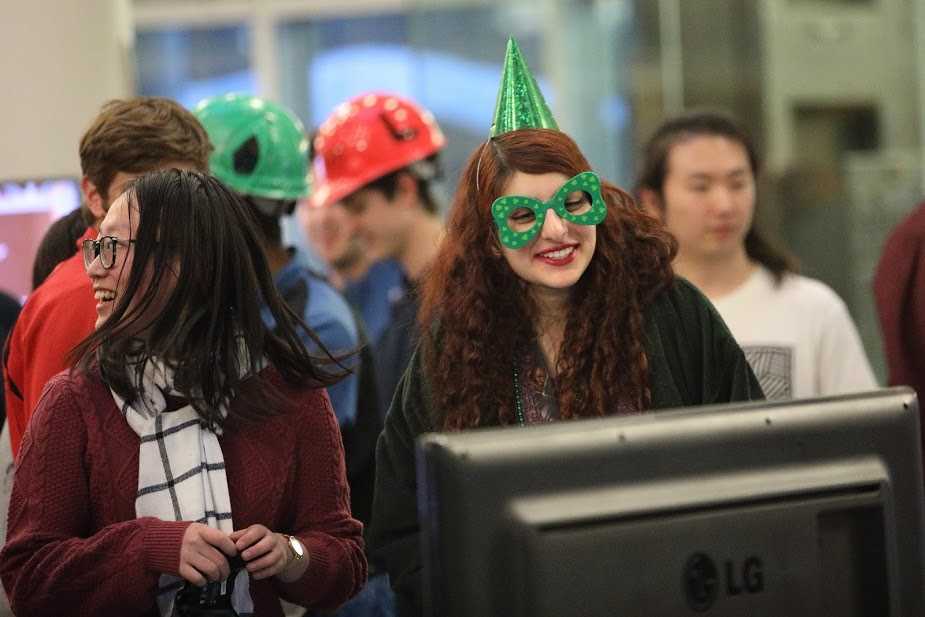 "I'm prepping students not just for gaming but for the virtual reality and augmented reality industry," Yarger explains. He's also excited that his students are so excited about the work. Forty of them banded together recently to form their own indie student gaming studio on the University of Michigan campus.
You can get event info on Facebook here. We hope to see you there!
austin yarger, eastern michigan, eecs 494, game development, university of michigan, video game showcase
---