environmental tech, funding, sustainable energy
SkySpecs Wind Turbine Inspection Drone Tech Now Operating In 19 Countries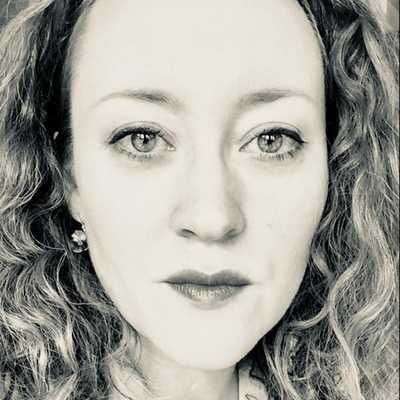 By Laura Cowan
Laura K. Cowan is a tech editor and journalist whose work has focused on promoting sustainability initiatives for automotive, green tech, and conscious living media outlets.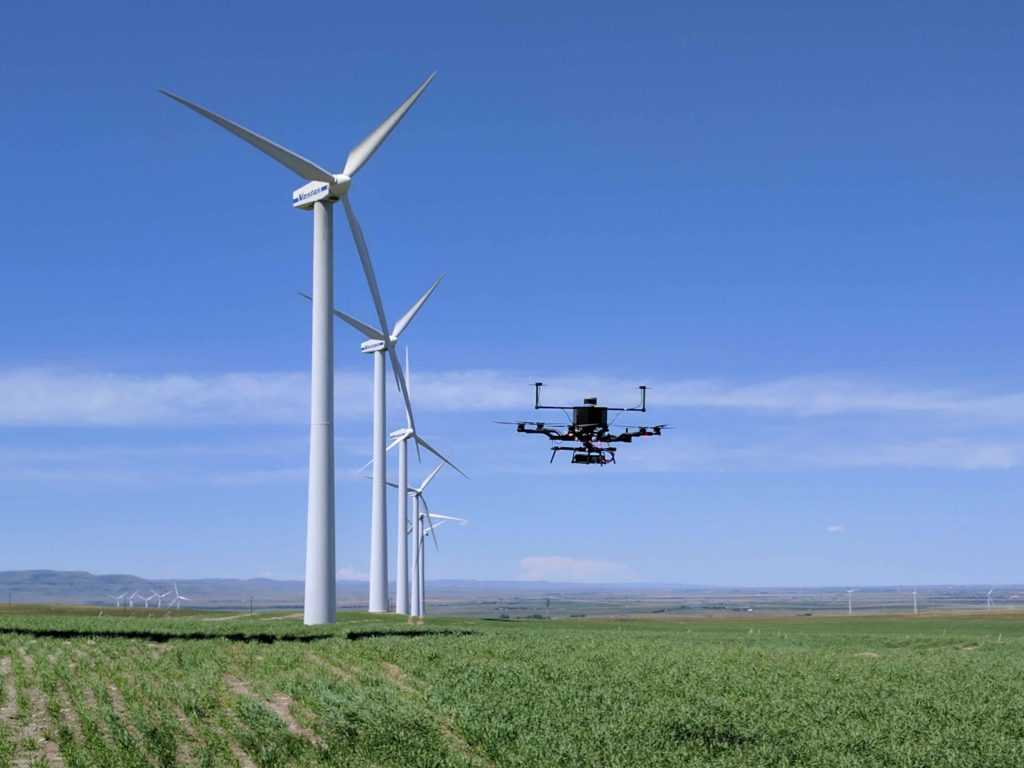 A SkySpecs drone inspects wind turbines on a wind farm.
"We recently closed on $17 million in funding, reinforcing our commitment to the wind industry," says Danny Ellis, CEO of SkySpecs, a sustainable energy company in Ann Arbor that uses drones to inspect wind turbines. "We've doubled down our focus on the wind industry."
That growth comes along with massive recent growth in the sustainable energy industry in the last 2 years during the first years SkySpecs was in operation, which Composites World reported amounted to an 8 percent growth of wind power in the U.S. in 2018, "to 96,433 megawatts of cumulative installed wind capacity — more than double the capacity the U.S. had in 2010 — representing more than $12 billion in new private investment. The U.S. now has enough installed wind capacity to power over 30 million American homes." That adds up to 6.5 % of total power delivered to U.S. households.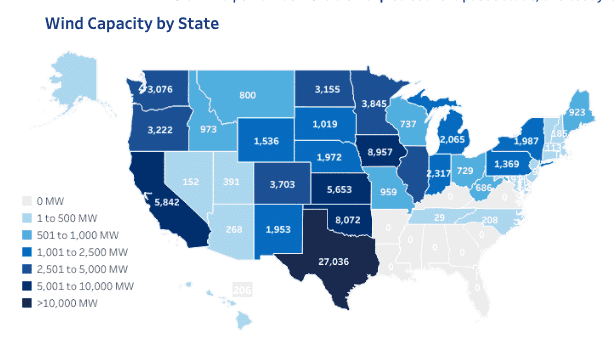 Wind capacity by U.S. state, courtesy AWEA.
"We recently closed on $17 million in funding, reinforcing our commitment to the wind industry."

Danny Ellis, CEO SkySpecs
This is all according to data from the American Wind Energy Association. "The U.S. wind industry reached a major milestone in September 2019," the AWEA recently reported, "as new wind projects brought total operating capacity over 100 gigawatts. There are now 100,125 MW of wind energy with over 57,700 windturbines operating across 41 states, Guam, and Puerto Rico."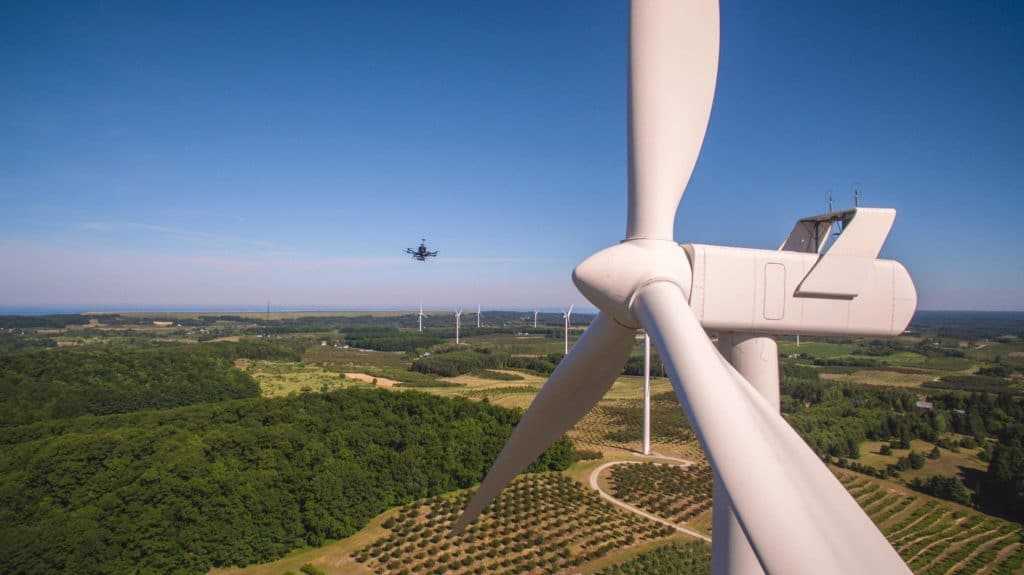 We asked if SkySpecs is using the new funding for any upcoming expansions. Ellis emphasizes it has just supported the company in expanding offerings for clients to work on everything from robotics to predictive analytics for the entire life cycle of wind turbines.
"If we can predict failure, we can minimize unplanned downtime," Ellis says.
SkySpecs now operates in 19 countries, an enormous expansion for a company that only started a few years ago. What changes has Ellis seen in that time in the wind industry? Is it finally taking off to offer a cleaner cheaper source of energy?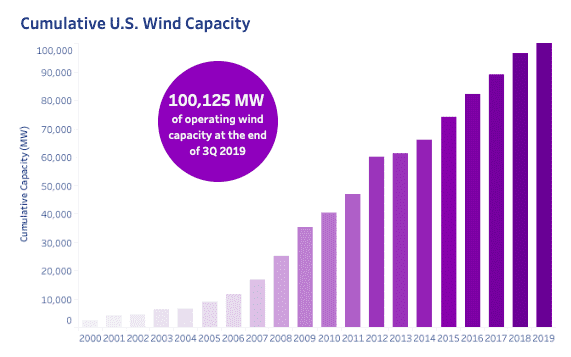 Cumulative wind capacity for the U.S. by megawatt, courtesy AWEA.
"Subsidies and tax credits are finally winding down," Ellis tells us, "and the industry is growing anyway. We find that encouraging because it proves that the industry can be profitable without subsidies." Subsidies did, however, kickstart the industry, according to Ellis.
"If we can predict failure, we can minimize unplanned downtime," Ellis says.
So what's changing now? As SkySpecs grows along with the wind industry, Ellis says that predictive maintenance through software becomes increasingly important. "From the day it's installed through the entire life cycle of maintaining [a wind turbine]," Ellis says, predictive maintenance can help wind farms of all kinds. The software SkySpecs uses in its drones and analytics works for all kinds of turbines. It closes the gap on problems developing in the first place, which also helps the industry maintain a reputation for relatively high levels of safety and quality.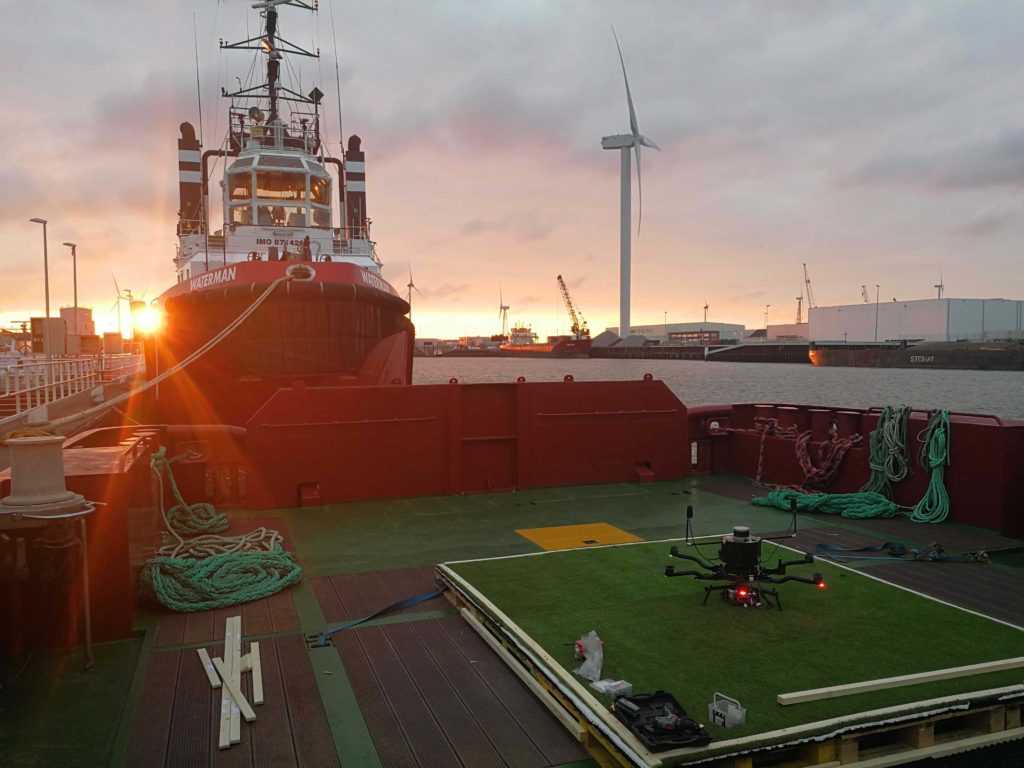 "Our biggest focus is diving deeper into ways to beef up our capabilities of complete inspection," Ellis says. And that's all he has to say for now. Ellis is a busy man, and as we remember from his presentations at the Rising Leaders event, one of his key strategies as head of SkySpecs is to be hands off, let his people handle what they need to handle, and to keep growing the company at break-neck speed. Seems to be working. We'll let them get back to it.
danny ellis, drone inspection, funding, midwest tech news, skyspecs, sustainable energy news, wind industry, wind turbine tech
---