February Michigan Tech Events Focus on Post-Pandemic Life, Hackathons & Wellness Software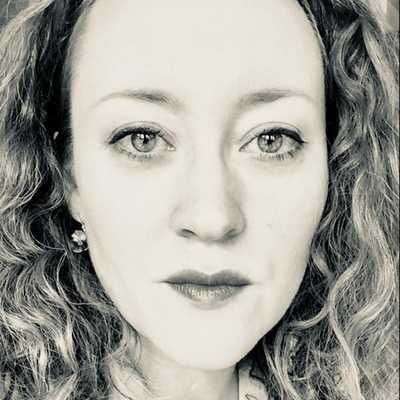 By Laura Cowan
Laura K. Cowan is a tech editor and journalist whose work has focused on promoting sustainability initiatives for automotive, green tech, and conscious living media outlets.

What's going on lately with all the pitch groups and networking events that have gone virtual? This month, we're seeing tech groups focus on planning through the end of the coronavirus pandemic to look forward to how work and life will function in the future. Also, we're seeing a lot of conferences and pitch groups focused on health and wellness as well as COVID response technology and data analysis. Plus, some regular hackathons are still happening that you won't want to miss out of Detroit.
Traverse City recently had its TCNewTech pitch event that this month featured the following startups:
TRAVERSE CITY, MICHIGAN: The local startup The Warzone won the TCNewTech Pitch Contest held during an online-only event that aired on the TCNewTech YouTube Channel and Facebook Page to an international audience on Tuesday. The Warzone brings video games to life inside their Nerf Arena. "Kids nowadays just want to sit in front of a screen and play video games all day. Parents, on the other hand, want their kids to be more physically active, and to get more family time together," says co-founder Matthew Elliott. By studying the world's top first-person shooter video games Elliott has developed a way to turn them into reality. These games are brought to life through custom programmed and custom-designed devices. The score is automatically kept track of so there's no room for human error.
The Warzone, a high-powered Nerf arena, beat out three other entrepreneurs to take home the $500 cash prize, which was sponsored by 4Front Credit Union, a member-owned financial cooperative serving more than 88,000 members across the state of Michigan.
In addition to The Warzone, pitches were given by Gaurav Goomer of MyLifeWell a health and wellness platform, Samir Tendulkar of Khal the social website for professional chefs and cooking enthusiasts, and Parker Lynch of HedgeHog Health that offers telehealth based ABA Parent Coaching for families and the super adorable Hoglet Fidget Mouse for kids with ASD and generally fidgety people. All of these startups at their center offer a product that leads to a healthier lifestyle.  Although all presenters are at various stages of launch, the one thing they all share in common is the need for funding. The event was Live Streamed and can be viewed on YouTube and Facebook.
Each of the competitors had five minutes to pitch their startup to the online-only audience followed by five minutes of questions submitted by the live stream audience. After all four founders had presented, the audience had two minutes to vote via text message and they named the Traverse City-based high-powered Nerf arena The Warzone as the evening's winner.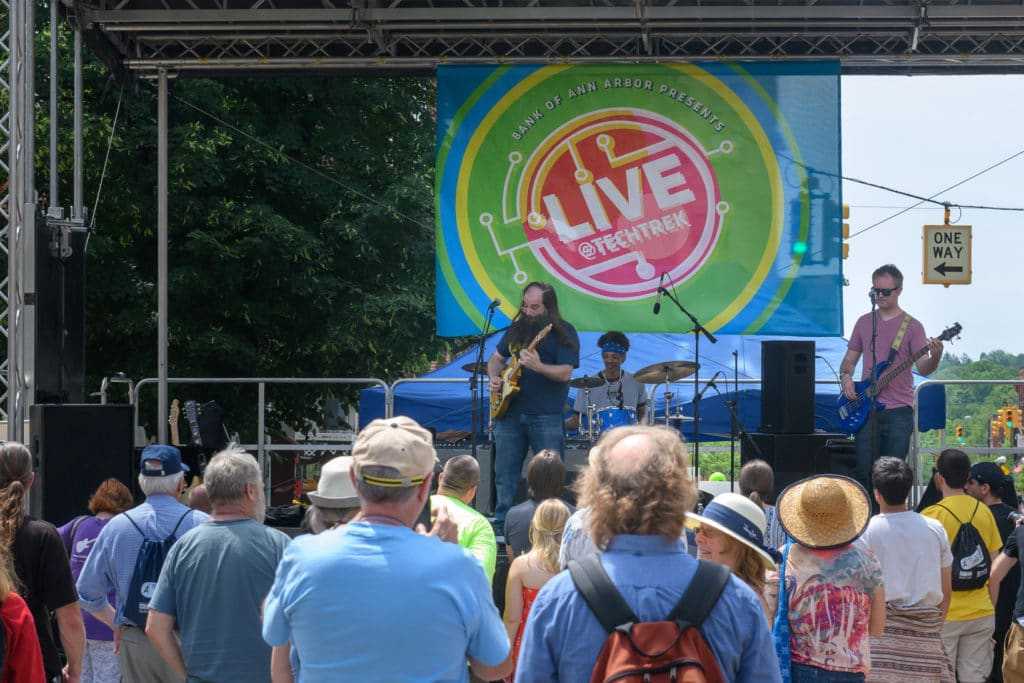 Ann Arbor's a2tech360 tech week just announced the popular tech festival will again be held in October in 2021, instead of the normally scheduled spring event.
Michigan & Great Lakes Area February Tech Events
Free Wed, Feb 17, 2021 6:00 PM EST REMOTE Grand Circus Bootcamp Info Session
Free Wed, Feb 17, 2021 9:00 PM EST (Virtual) Coding Lean Coffee
Free Fri, Feb 19, 2021 12:00 PM EST How Data Will Be Driving Food, Energy & Water Financial Innovation
Free Mon, Feb 22, 2021 7:00 PM EST Black HERStory Month: Representation Matters
MON, FEB 22, 8:00 PM EST HackerNest Tech SpeedMeet North America - by Experience LevelGroup name:HackerNest Detroit Tech CommunityOnline event
Free Tue, Feb 23, 2021 1:00 PM EST Recalibrating for Recovery
Free Tue, Feb 23, 2021 4:00 PM EST How to Review Your Team's Software Practices (Free Webinar)
Online event TUE, FEB 23, 8:00 PM EST Thinkful Webinar | Level Up Your Career With ThinkfulGroup name:Thinkful Ann Arbor | Careers in TechOnline event
Free Wed, Feb 24, 2021 11:00 AM EST SoLAR Webinar: Instrumenting Learning Analytics with Dr Christopher Brooks
Online event WED, FEB 24, 12:00 PM EST Hacking With the Homies Developer ConferenceGroup name:Detroit Black TechOnline event
WED, FEB 24, 2:00 PM EST 'Tern Up! - College Internship Recruitment Tech FairGroup name:Blacks In Technology, Detroit
Free Wed, Feb 24, 2021 9:00 PM EST (Virtual) Coding Lean Coffee
Online event THU, FEB 25, 12:00 PM EST Tech Connections & Coffee Cupping with Hyperion!Group name:Ann Arbor Entrepreneurs FundOnline event
Online event THU, FEB 25, 5:00 PM EST Identify & Remove Bias From AI Models Group name:Detroit Women in Tech Online event
Online event THU, FEB 25, 9:30 PM EST Thinkful Webinar | A Day In the Life: Data ScientistGroup name:Thinkful Ann Arbor | Careers in TechOnline event
Online event FRI, FEB 26, 1:00 PM EST Microsoft Tech Talks (MTT)| Simplify Server Management with Windows Admin CenterGroup name:Microsoft Tech Talks - Metro DetroitOnline event
If you have an event to add to this list, please contact the editor.
ann arbor tech events, chicago tech events, detroit tech events, february 2021 tech events, michigan tech events, midwest tech events, traverse city tech events
---