Michigan Tech Events, March 2020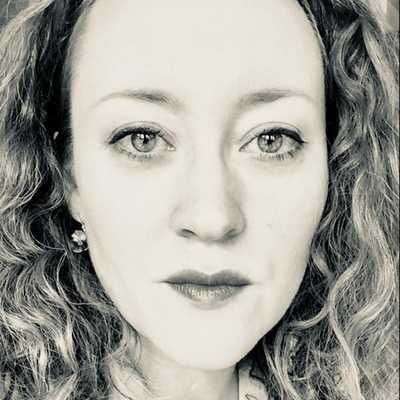 By Laura Cowan
Laura K. Cowan is a tech editor and journalist whose work has focused on promoting sustainability initiatives for automotive, green tech, and conscious living media outlets.
UPDATE 3/12/20: Due to widespread event cancellations related to the spread of COVID-19 virus, please check with organizers to see if groups are still meeting before attending, use caution in public spaces, and be safe. As of this update, the City of Ann Arbor has banned meetings larger than 50 people, and requires social distancing of 3 feet between individuals for smaller groups. Many cities around the state of Michigan are cancelling sporting and professional events, and closing schools and colleges to slow the spread of the virus and prevent overload on the health system. This remains a quickly unfolding situation. Please check with organizers and public health and municipality authorities before attending groups at this time.

It's already March, so we're going back to our standard format for Michigan tech events including meetups this month, in case you've missed the usuals. We've highlighted a few we think you might be interested in. Have a great month, Great Lakes tech!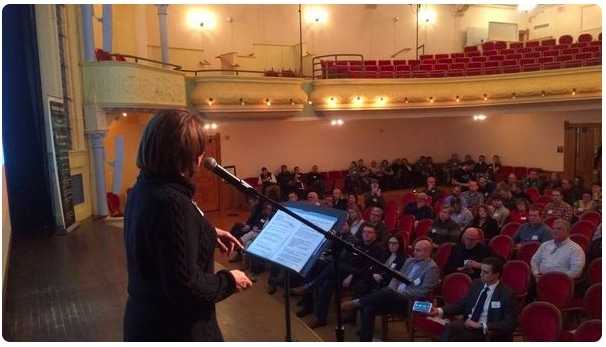 Ann Arbor Detroit Tech Meetups
WEDNESDAY, MARCH 4 6:15 PM TECHLIFE ANN ARBOR AACS - Connected Vehicles: The Road Ahead with Sanjay Khunger Atomic Object
MONDAY, MARCH 9 6:30 PM TECH[INCLUSIVE] Gender & AI
SATURDAY, MARCH 14 10:00 AM TECH[INCLUSIVE] Code & Coffee
TUESDAY, MARCH 17 6:00 PM NEW CENSYS TECH TALKS MEETUP
TUESDAY, MARCH 17 6:30 PM ANN ARBOR NEW TECH MEETUP Ann Arbor New Tech Meetup Law School, South Hall, Room 1225
THURSDAY, MARCH 19 5:00 PM IT IN THE D I.T. Networking SocialKozy Lounge
THURSDAY, MARCH 19 6:00 PM BLOOM IN TECH Perfecting your Resume
TUESDAY, MARCH 24 6:30 PM TECH[INCLUSIVE] Seeing and Confronting Bias in the Workplace
TUESDAY, MARCH 24 7:00 PM DETROIT TECH WATCH Intro to Rust for Programmers Altimetrik Collider
THURSDAY, MARCH 26 6:00 PM TECH[INCLUSIVE] Umbrella: A Queer Techie Meetup
FRIDAY, MARCH 27 4:30 PM TECH BREWERY End of the month Beer:30 @ the Tech Brewery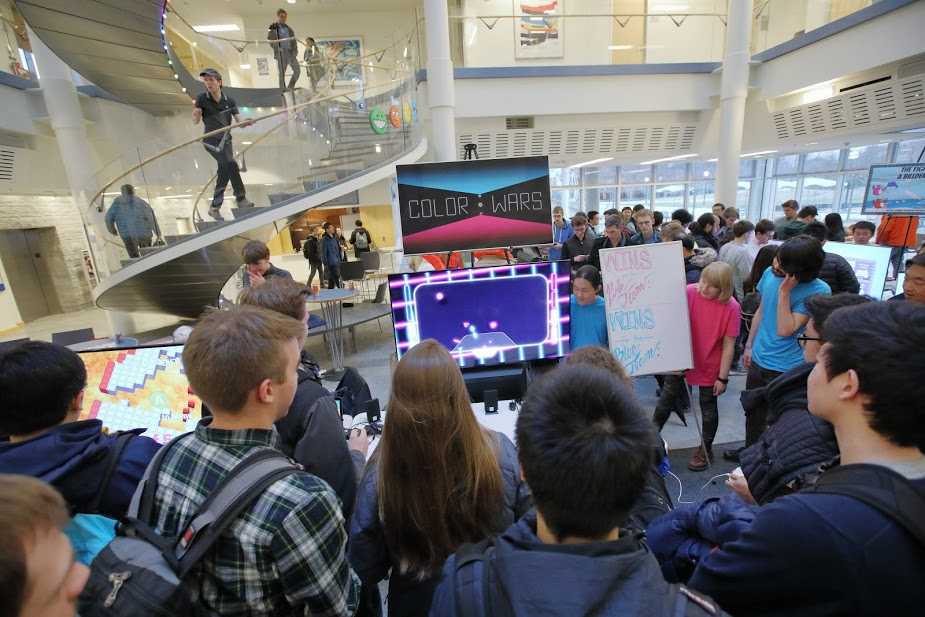 Michigan Tech Conferences & Events
Sat, Mar 7, 3:00 PM FREE Learn to Code Workshop for Beginners Shift_Up, Detroit, MI Free
Sun, Mar 8, 2:30 PM 3D Printing Workshop Detroit Main Library, Detroit, MI Free
Tue, Mar 10, 8:00 AM NDIA Cyber-Physical Systems Security Summit Troy Marriott, Troy, MI (Starts at $289.00)
Tue, Mar 10, 6:00 PM Detroit Civic Hackathon: March Edition WeWork • Detroit, MI Free
Tue, Mar 10, 6:00 PM FREE Intro to Coding Workshop in Detroit Grand Circus, Detroit, MI Free
Thu, Mar 12, 8:00 AM 2020 Great Lakes Data & Analytics Summit Troy Marriott, Troy, MI (Starts at $189.00)
Sat, Mar 14, 10:30 AM You Don't Need a Patent If... Detroit Main Library, Detroit, MI Free
Mon, Mar 16, 9:00 PM Thinkful Webinar | What is UX/UI Design?Thinkful Webinar, Detroit, MI Free
Wed, Mar 18, 6:30 PM Intro to Coding Workshop at Harmony Hall Harmony Hall, Grand Rapids, MI Free
Wed, Mar 18, 6:30 PM Canton Coders' First Meetup with Bob Allen in Canton, Michigan! Canton Public Library, Canton, MI Free
Thu, Mar 19, 8:00 AM Data Connectors Detroit Cybersecurity Conference 2020 Sheraton Detroit Novi, Novi, MI (Starts at $50.00)
Thu, Mar 19, 10:00 AM Netskope Cloud Security Workshop West Michigan Center for Arts and Technology, Grand Rapids, MI Free
Tue, Mar 24, 9:00 PM Thinkful Webinar | Becoming a Data Analyst Info Session Thinkful Webinar, Detroit, MI Free
Wed, Mar 25, 9:00 AM Complimentary Advanced ProtoTRAK CNC Training (March 25th, 2020): Novi, MI Showroom TRAK Machine Tools' Showroom, Novi, MI Free
Thu, Mar 26, 5:30 PM Software Security and Design Principles (tccodes) 20Fathoms, Traverse City, MI Free
FreeFri, Mar 27, 12:00 PM + 3 more eventsGrand Circus Bootcamp
Sat, Mar 28, 9:00 AM Introduction to Front-End Development Workshop in Grand Rapids Start Garden, Grand Rapids, MI (Starts at $75.00)
Sat, Mar 28, 9:30 AM Taste of Tech Elevator - Detroit Tech Elevator Detroit, Detroit, MI Free
Sat, Mar 28, 10:00 AM Black Girls CODE Detroit Chapter Presents: Learn Python Programming - Create Interactive Games & More! University of Detroit Mercy, Detroit, MI (Starts at $35.00)
Sat, Mar 28, 11:30 AM 4 Weekends AWS Training in Ann Arbor | Amazon Web Services Training TruVs, Ann Arbor, MI (Starts at $400.00)
Sat, Mar 28, 1:30 PM 3D Print Design with TinkerCAD (ages 8-14) Children's Library, Detroit, MI Free
Mon, Mar 30, 9:30 PM 4 Weeks Python Training in Flint TruVs, Flint, MI (Starts at $400.00)
Tue, Mar 31, 6:00 PM Intro to Coding Workshop at WMCAT West Michigan Center for Arts and Technology, Grand Rapids, MI Free
ann arbor tech events, ann arbor tech news, detroit tech events, detroit tech news, flint tech events, flint tech news, grand rapids tech events, grand rapids tech news, lansing tech events, lansing tech news, michigan tech events, michigan tech news, traverse city tech events, traverse city tech news
---