The Midwest's High Growth Tech Startups To Watch 2022: Ann Arbor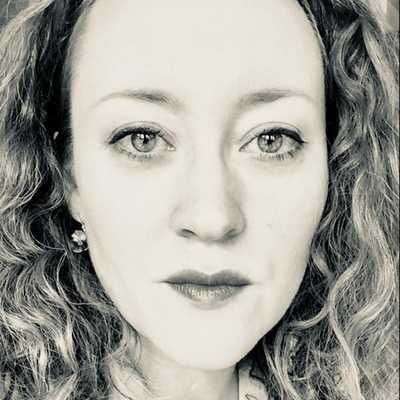 By Laura Cowan
Laura K. Cowan is a tech editor and journalist whose work has focused on promoting sustainability initiatives for automotive, green tech, and conscious living media outlets.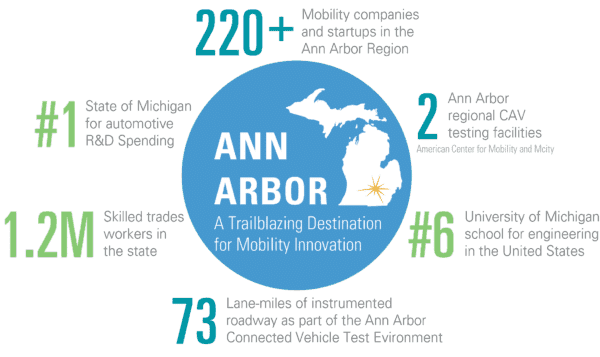 Ann Arbor's Mobility Summit is one of a handful of newer conferences that highlight the drastic growth in the mobility space, as well as in autonomous vehicle development, last-mile logistics, and advanced manufacturing tech.
The Midwest is in a renaissance of technology companies, with Michigan at its center. Michigan now has the highest level growth of VC investment of any state this year, with 900% VC investment growth between 2016 and 2020. Ann Arbor isn't the only tech hub growing in the Midwest, but it is a notable one, with 46% of the tech startups in Michigan located in this one college town, according to EntryPoint Michigan. In Washtenaw County alone, 43 startups in 2021 attracted $215 million in venture capital funding.
Among the many companies we can barely keep up with here at Cronicle in Michigan and the Great Lakes region of the Midwest, there are some startups that really stand out. Here are our criteria for Midwest highest growth startups to watch in 2022:
Midwest base or major offices in a Great Lakes Midwest state
Major expansion, IPO, or large funding rounds raised
Scalable technology in a growth sector
Addressing customer needs with an eye to sustainability, social or climate impact, and diversity and inclusion
There are so many great companies we would like to include in our coverage at Cronicle Press Tech News, but can't possibly list them all. Thank you to everyone who makes Midwest tech a growing phenomenon and an ecosystem that has greater and greater focus on purpose, inclusion, diversity, and sustainability as well as amazing innovation.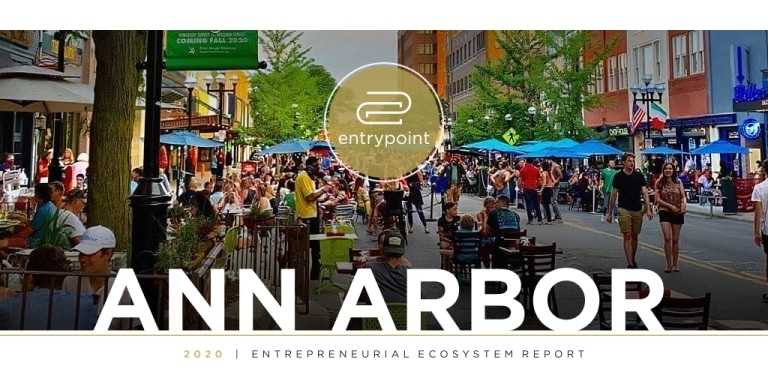 EntryPoint MI releases regular reports on VC and angel investment, entrepreneurial ecosystem growth, and economic impact and development of areas like Ann Arbor and Detroit.
Ann Arbor High-Growth Tech Startups 2022
Pocketnest continues its rapid growth. The Ann Arbor-founded fintech startup has built financial advice into a white label app for financial institutions to help their millennial members with financial advice designed around behavioral science. Pocketnest closed on $1.2 million in funding in February 2021 and didn't let up since.
Workit Health just closed on $118 million in recent funding, and they're a second year Ann Arbor SPARK FastTrack Award winner, which means they have at least 3 years of 20% average increase in revenue year over year for two years running now, with a minimum revenue of $100,000.
Llamasoft was acquired by Coupa after announcing a $10.7 million expansion in late 2019. They added 70 local jobs, then were absorbed into the new company.
Strata Oncology received $90 million in funding from Pfizer, Merck, and other pharma companies. The idea is a hot one: genomic profiling for cancer patients. The era of precision medicine and molecular profiling is here. Ann Arbor's talent pipeline from the University of Michigan is driving a large number of inventions in this growth space.
Blumira Security raised $10.3 million in funding and continues its rapid hiring and expansion. They also have created a strategic partnership with Global Telecom Solutions in Detroit to expand services for business.
Human Element's e-commerce platform exploded during the pandemic, as every business suddenly needed to upgrade their e-commerce experience for customers. Their experience needing to hire in remote help to support this growing business reflects the growth in both remote work and e-commerce remote purchasing during COVID-19.
SkySpecs is a first-year Ann Arbor SPARK FastTrack Award winner in 2021, and now offers comprehensive software to go with their autonomous wind turbine drone inspection technology. They now operate in 19 countries.
SkySync was on our Ann Arbor startups to watch list for 2021. SkySync helps with organized file migration and secure data migration for enterprise. With solid VC backing, the startup is also a first-year SPARK FastTrack Award winner in 2021.
NewEagle creates mechatronic control solutions for vehicles in the autonomous, electric, and military defense vehicle space. NewEagle has also been awarded a second year SPARK FastTrack award for growth.
Rydberg Technologies was on our list of Ann Arbor startups to watch in 2021, and they continue their growth with another double digit jump in revenue year over year. Rydberg creates quantum RF sensing technology that is versatile and can provide solutions ranging from ultra-high-sensitivity narrow-band RF detection to robust probes for measurements of high-intensity RF fields, which can be used in applications such as EMC testing, metrology, RF engineering, and circuit design.
Torrance Learning is all about adapting agile processes to instructional design and online learning. We're happy to see they have continued to expand since we interviewed them about their online training programs and wish this west Washtenaw County startup all the best in 2022 as online learning and corporate instruction continues to be headline news.
DocNetwork is on every list, it seems, of hot Ann Arbor startups. That's because they've now hit the six-year mark of receiving Ann Arbor SPARK FastTrack awards, and they have several new partnerships including with the YMCA to provide electronic health records for minors that seamlessly integrate with other digital records systems.
ann arbor high growth startups 2022, chicago high growth startups to watch, columbus high growth startups to watch, detroit high growth startups 2022, midwest startups to watch 2022, top midwest tech startups 2022
---