Thank You, Ann Arbor Tech, for 100 Articles!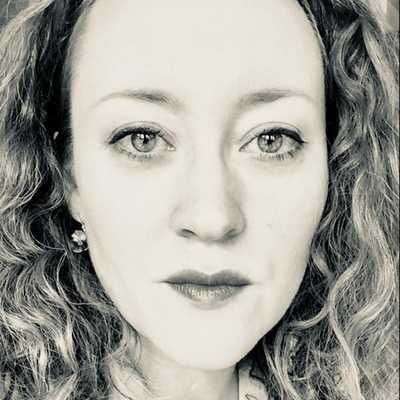 By Laura Cowan
Laura K. Cowan is a tech editor and journalist whose work has focused on promoting sustainability initiatives for automotive, green tech, and conscious living media outlets.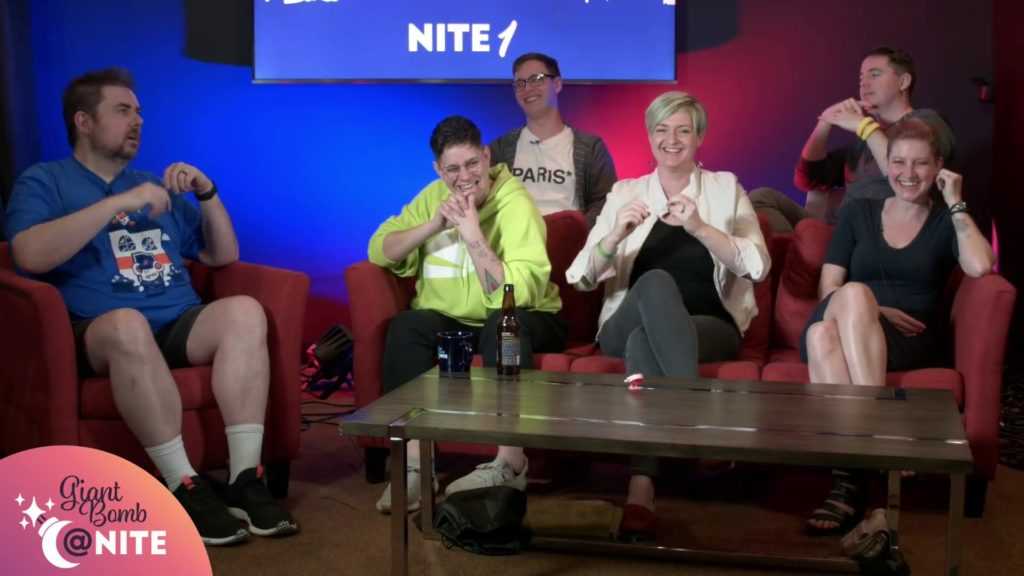 The founders of Finji Games laughing through an interview about their latest (courtesy photo). Finji's post was one of our most popular, and we heard from dozens of you about how cool it was to know there are great gaming studios based in or founded out of Michigan.
When Cronicle Press Tech News launched out of Ann Arbor in April of this year, our goal was to talk to every tech company in town we could by the end of 2019. Since we knew that probably wasn't possible with more startups launching every month, the benchmark was to at least interview 100. It's only September, and we've already passed that 100 interview milestone, thanks to the generosity of people like you reading this now. Thank you for letting us in to your startups and your incubators and labs and your amazing meetups and conferences. To dig in to your search platforms and co-working models and your natural language processing. We are deeply grateful to be a part of highlighting the great work you're doing to elevate tech globally and in the Great Lakes region, where the balanced lifestyle and reviving communities are contributing to a renaissance of new tech.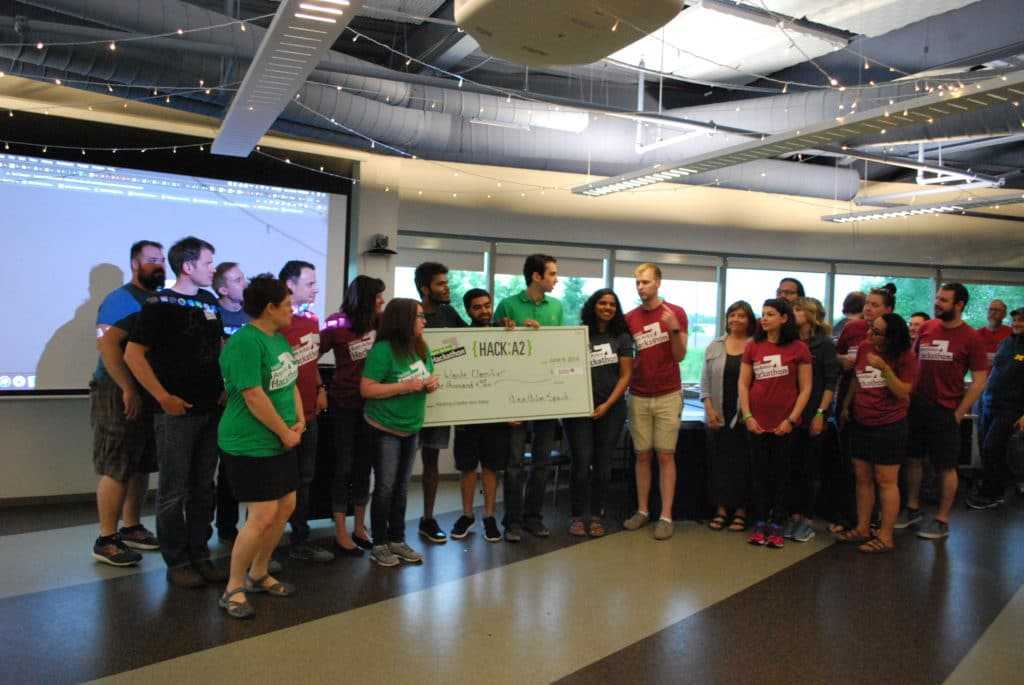 The a2tech360 Tech Week hackathon was enormously popular with readers, and we took the hint. We will be reporting from other hackathons around town, which are now growing in popularity from A2HealthHacks to MHacks and more.
What's next: Cronicle is going to interview startups and incubators across the Great Lakes region. We are still based in and mainly focused on Ann Arbor, but there is so much cool stuff going on in Michigan and nearby regions right now and we want to highlight it here. One thing we consistently hear from founders is that they read Cronicle to stay connected to other silos of tech in Ann Arbor and, to the extent we've reported there so far, in Detroit. They don't have time to travel to groups beyond their inner circles because they're busy building companies.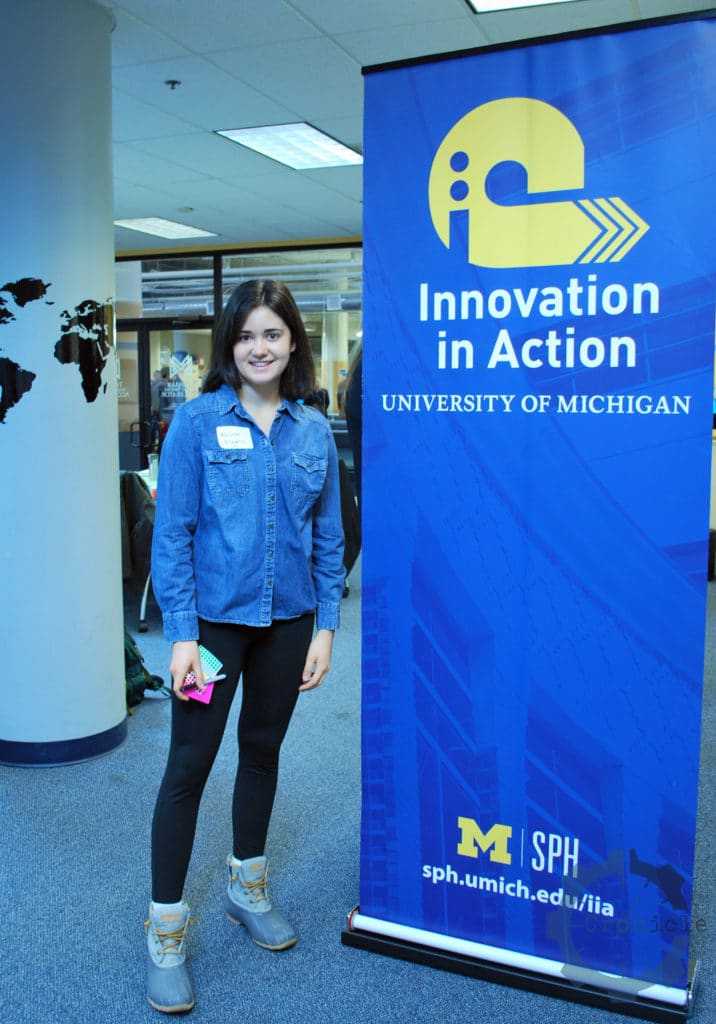 Alison Elgass of Busy Box was featured in our article on student venture accelerators that launched Cronicle. The week after we published, Newsweek interviewed all our TechArb entrepreneurs.
We are going to bring you the coolest tech news we can find across the state of Michigan and the Great Lakes. We're still reporting on all the tech news coming out of Ann Arbor, because we've only just started to tap into the amazing growth going on here in software, security, life sciences, mobility, sustainable energy tech, and more, and there is more going on here every day.
We're talking to Tech Disrupt 2018 presenters and industry-revolutionizing AI company Clinc next week about their latest news and how their different approach to language processing is changing how you interact with voice-activated apps.
We're going out to the country to talk to connected health company Shoshana behind the Rosemark home healthcare tech, whose offices are located in a literal garage like some kind of Silicon Valley lore.
We're talking to the Ann Arbor Film Festival, now rated #1 in the country, about how cultural events keep tech workers in towns like Ann Arbor.
Did you know Marquette has a tech incubator? That as of 2019 Detroit has 4 unicorn startup companies?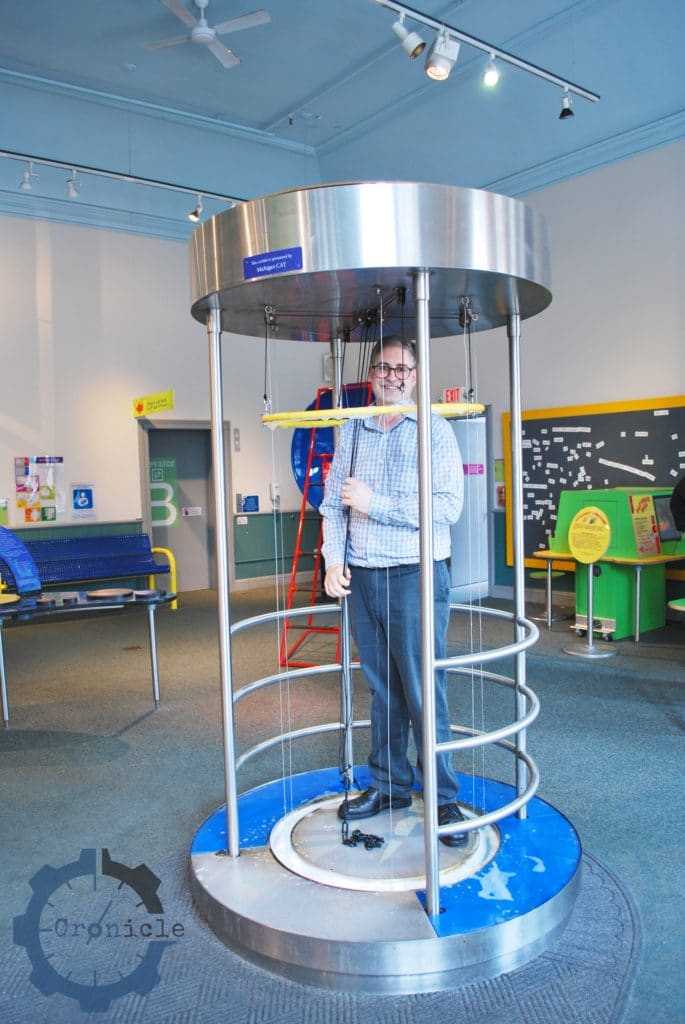 You guys loved the interactive tech of the Ann Arbor Hands On Museum. Pictured here the ever-popular giant bubble machine.
There's something really cool happening in the Midwest in tech, as communities are revived by growing tech ecosystems. We're here experiencing it along with you. Thanks for your support and for helping us get the news out that the Great Lakes region has tech-specific industry media. It seems we were even more right than we thought, that it's the right time for this tech blog called Cronicle. Thanks for being here and for what you do, and for supporting us in getting the word out, and thank you to our generous and collaborative first sponsors.
ann arbor tech, cronicle press tech news, great lakes tech news, michigan business news, michigan tech news, midwest tech, tech news
---